What a difference a day makes.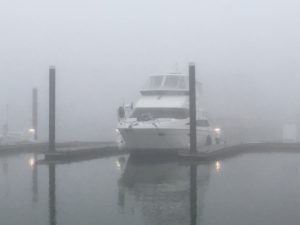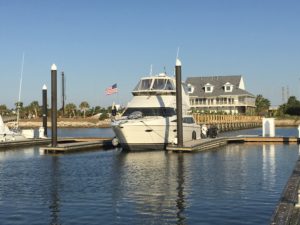 Because it was an 84 mile voyage and not knowing what weather we would face between here and Matagorda, we planned for a leisurely start to our morning.  We had coffee while watching a sailboat glide by and were entertained by Jonathan Livingston and his buds (he is third from the left).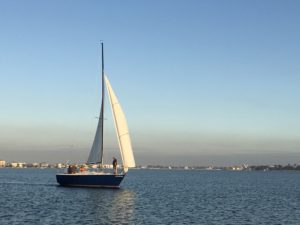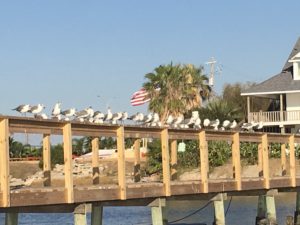 A beautiful start to a beautiful day.  We passed a little entertainment center (see helicopter) and were off to the Intercoastal!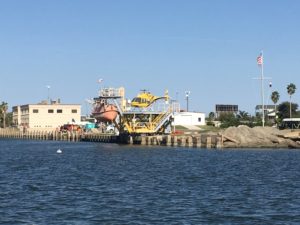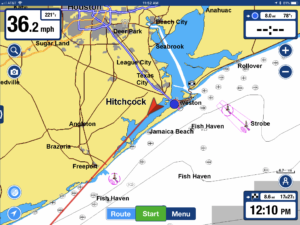 Thankfully there was not much commercial activity in this portion of the ICW and we made good time.  Interestingly, this is one of the sections of the ICW that is closest to the Gulf.  Only a small strip of land separates the two.  You can see the Gulf in the second picture.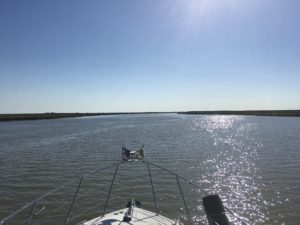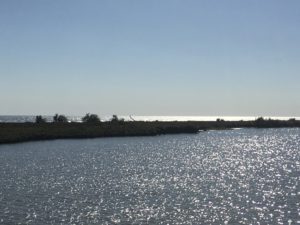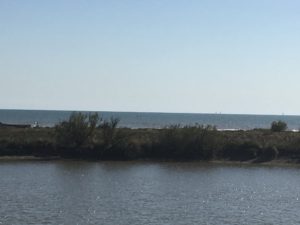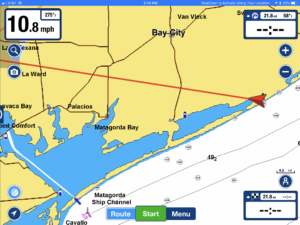 As we entered Matagorda Harbor, we were guided by the local dolphins.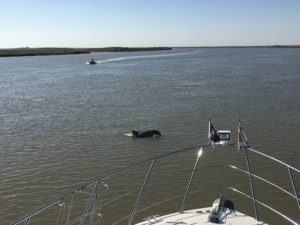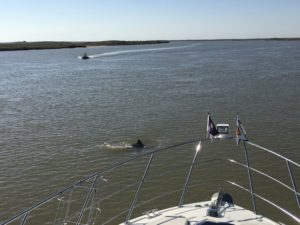 Once in Matagorda Harbor Marina, we tied our lines to our new home for a few weeks.  They were already in the Christmas spirit.