After several days on dirt (Houston), we were anxious to get back to the water.  Little did we know it would be in snow.   We traveled courtesy of Steve's (Karen's brother) jeep (we know, it is really Bobbie's!).  This was our first wheels in over 30 days.  Thanks Steve and Bobbie!  We woke up Friday morning to a beautiful record snowfall!  It went from 80 degrees to snow in 2 days.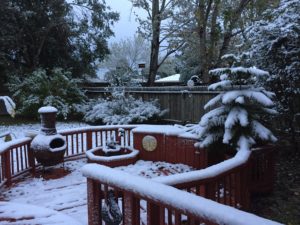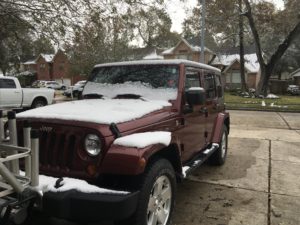 On our way back to Matagorda, Ronnie highly recommended that we stop for some "must have" provisions for our trip – "Bucee-nuts" from "Buc-ee's"!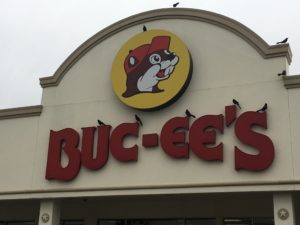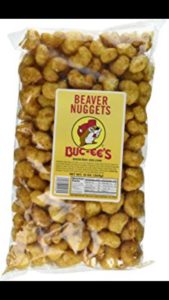 Snow was still standing on Kara Mia when we arrived back in Matagorda.  Santa was enjoying having snow being that he has been away from the North Pole for so long.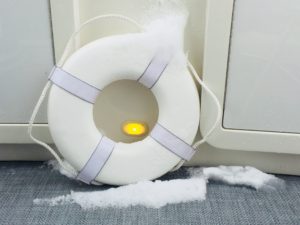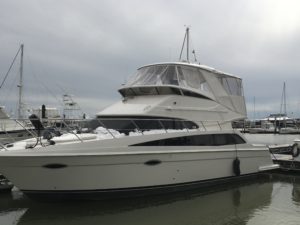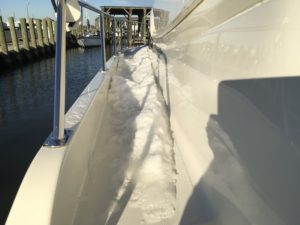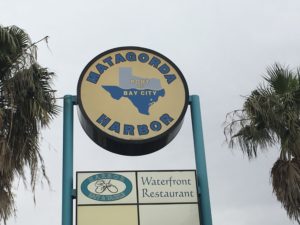 We had dinner at Waterfront Restaurant in Matagorda Harbor Marina and began planning for our departure the following morning.