We pulled out with snow on our bow and after watching our last beautiful sunrise over Matagorda Bay for a while (at least by boat anyway), we were heading east and hopefully to warmer waters.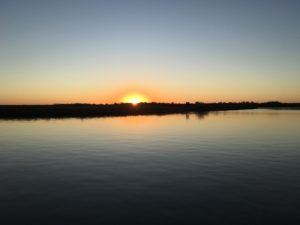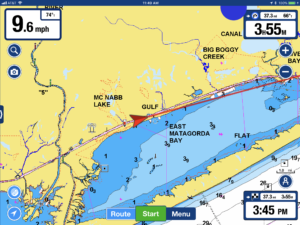 It was a short travel day to Freeport, Texas with only two locks and one pontoon bridge.  Surfside Marina is actually a large dry dock boat storage.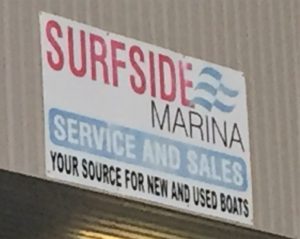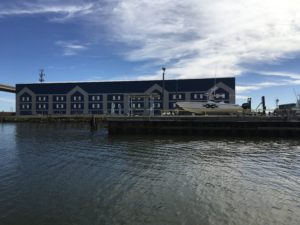 Taking advantage of the nearness of the Gulf, we walked to the beach and Sharkies.  Only in Texas do they serve Chardonnay wine in a chilled beer mug!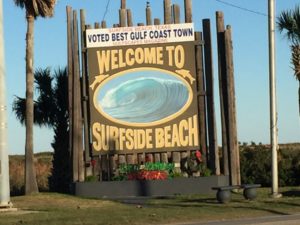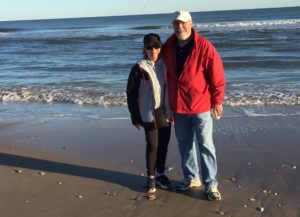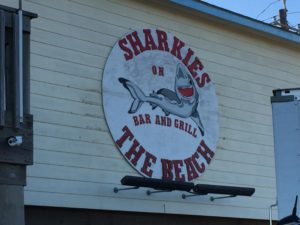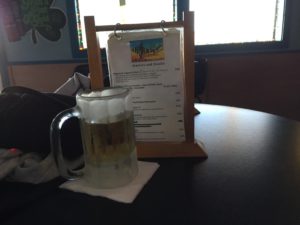 On the walk back, and after seeing the pink birds,  Karen was inspired to begin decorating with her Christmas centerpiece – the pink flamingo (a gift from Jane Kirk)!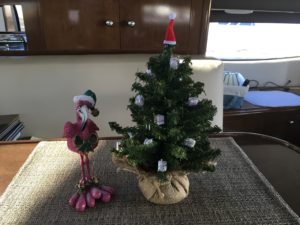 If you look closely, you can see the fake owl that was strategically placed to deter other birds from the marina.  Obviously it didn't work!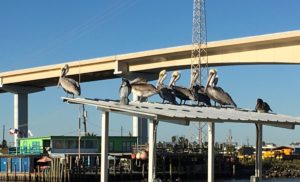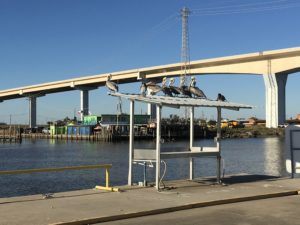 Gabriel was a part of the helpful staff at Surfside Marina.  He helped us dock, fuel up and get squared away for a beautiful sunset in Freeport, Texas.  Thanks Gabriel!