With short daily travels, we are harbor hopping through south Texas, getting to experience all that the Texas coast has to offer.  Today we docked at HarborWalk Marina and Yacht Club, a gated upscale waterfront community in Hitchcock, Texas on West Galveston Bay.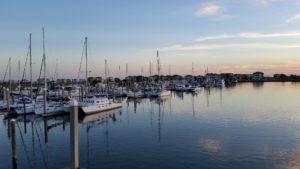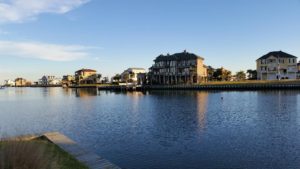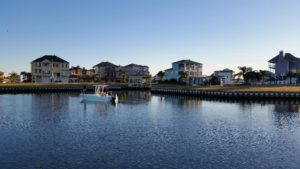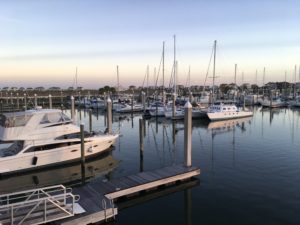 The marina restaurant was hit hard by hurricane Harvey and was closed for restoration.  We were greeted by local resident, Robert.  Robert's wife Beverly sent us homemade chicken soup for dinner – a very welcome site after traveling in the cold and wind and snow for a few days.  This just shows you how kind "water" people are.  Thanks again Robert and Beverly – stay in touch and let us know when you start your boating adventure!  Oh, Karen found Buddy Bear to compete with Santa!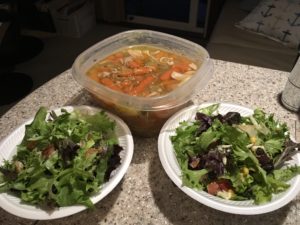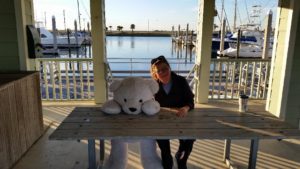 Another beautiful Texas sunset.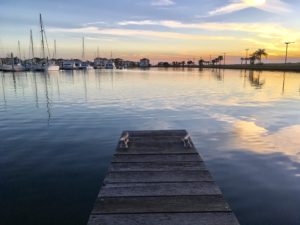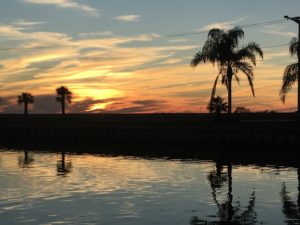 Ron watched the Simpson's Christmas (after football)…. Titans lost….