Left Hitchcock late for a short voyage to Pier 21 on Galveston Bay.  Had to navigate a railroad lift bridge and Pelican Island traffic bridge.  Galveston was at one time a larger city than Houston.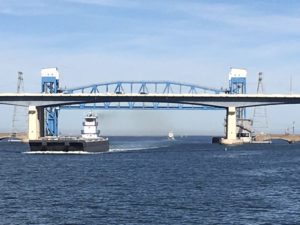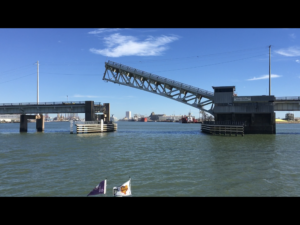 We're staying at the popular Galveston hotel, Harbor House Hotel and Marina at Pier 21, a short distance from the cruise ship terminal.  Near the hotel is the 1877 tall ship, Elissa.  Unlike some tall ships of today ELISSA is not a replica, but a survivor. She was built during the decline of the "Age of Sail" to fill a niche in maritime commerce. Over her 90-year commercial history she carried a variety of cargos to ports around the world.  Her working life as a freighter came to an end in a harbor in Greece, where she was rescued from a scrap yard by a variety of ship preservationists who refused to let her die.  Elissa's 2018 sailing plans include sailing to Pensacola, Florida to compete as the Flagship in the Tall Ship Challenge-Gulf Coast.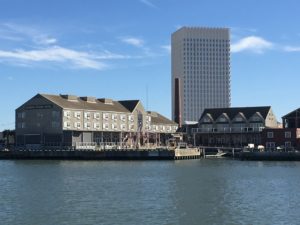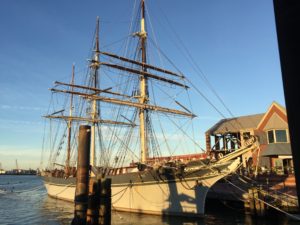 The Harbor House Hotel is only steps away from the historic Strand District.  The Strand is a part of the original old city that has survived many hurricanes and storms and is now home to many shops, restaurants and museums.  This is where Ron found buddy bear and Karen checked on Santa's mailbox – again.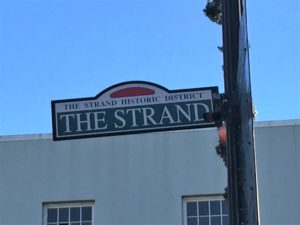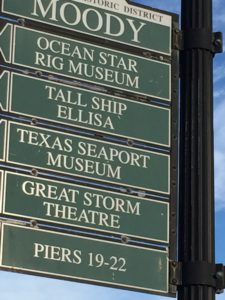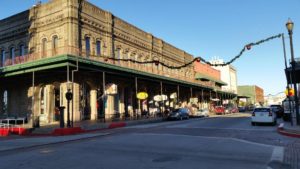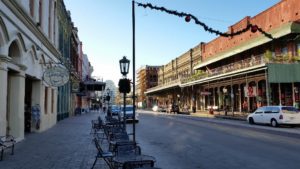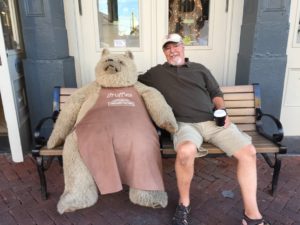 With numerous restaurants along The Strand and port, we enjoyed the famous "Fisherman's Wharf".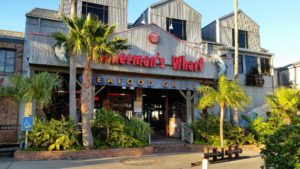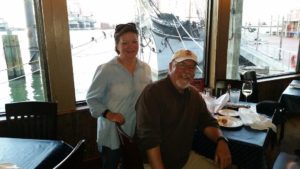 Other than the hotel and three restaurants, we had the harbor to ourselves.  The reflection of the Christmas lights and decorations gave warmth and spirit to our holiday travels.