As the ominous rain clouds moved in at 100% for the day, we started with a hearty breakfast of cheese grits, bacon and blueberry bran muffins.  Not complete without Tabasco!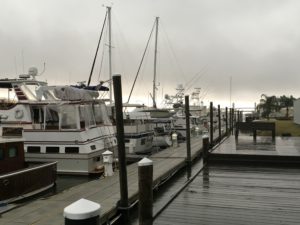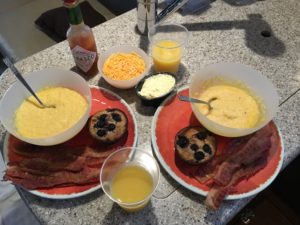 It rained all day, sometimes in downpours…..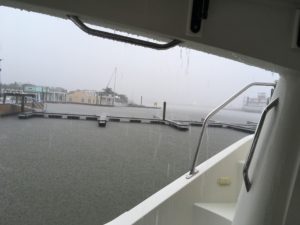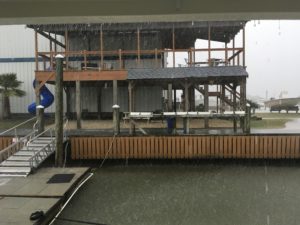 Ron's rain gauge – a 5 gallon bucket – really???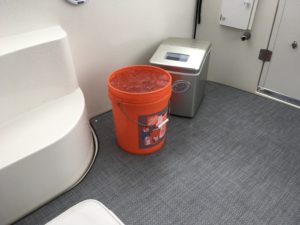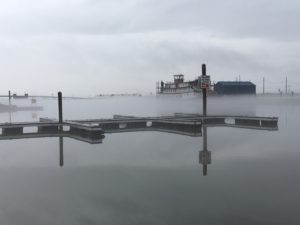 As you can see, the fog moved in and out all day long – with dramatic effect.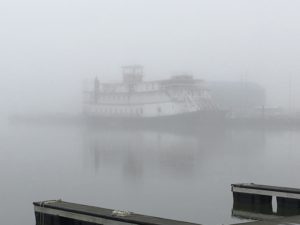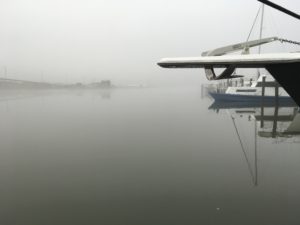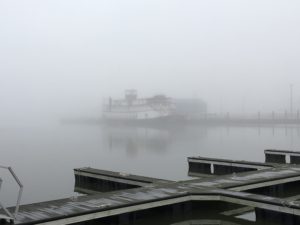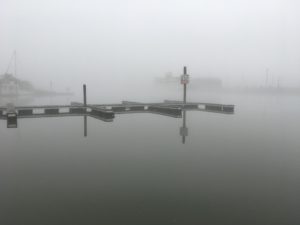 Overnight, a trawler pulled in at the fuel dock.  The next morning, in the pouring rain, Ron helped them move to a dock near us.  Jim and Gunny, aboard Lochmaddy, a beautiful 50 foot trawler, were headed for Cuba.  Later they invited us for appetizers and docktails where we got an education on the "perfect" gin and tonic.  As Jim instructed, the ingredients make all the difference!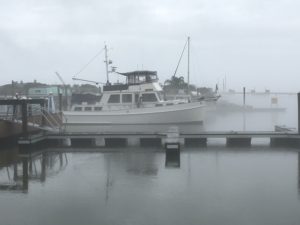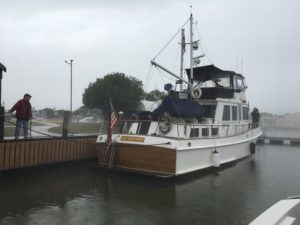 Karen traded some of her pickled peppers for some of Jim's famous "Q" tonic water!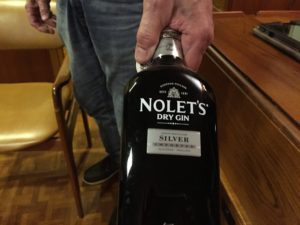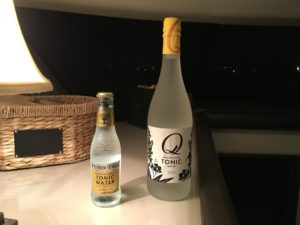 A perfect night was had by all……..
Day #3 in New Orleans and still fogged in…….rain predicted for tomorrow as well……….we walked to Pontchartrain Landing for dinner where we had the BEST oysters served over creamed spinach and topped with feta cheese!  We passed Santa Bear on our walk