With subsiding winds and a gorgeous sunrise, we cast off the lines to head for Houma, Louisiana.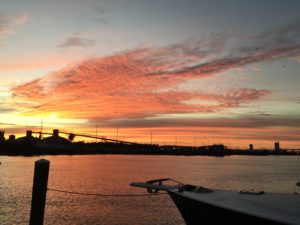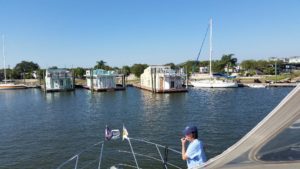 Folgers coffee's largest facilities are located in New Orleans. Their main roasting plant, along with their specialty coffee roasting plant, are located right on the channel. We had a thirty minute wait in the channel, so as we waited for the lift bridge to raise, we enjoyed the aroma of fresh roasting coffee beans.  "The best part of waking up…..is Folgers in your cup"!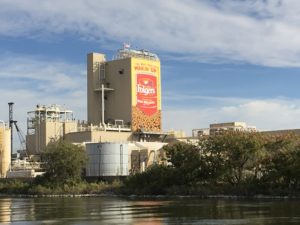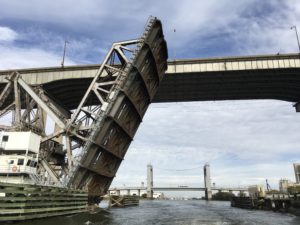 New Orleans is not just a tourist center, it is a major commercial shipping port with large tankers, cruise liners, tow barges and naval vessels.  As we headed from New Orleans to Houma, our navigation system reflected the commercial traffic around us (green icons on map below).  This persisted throughout the day.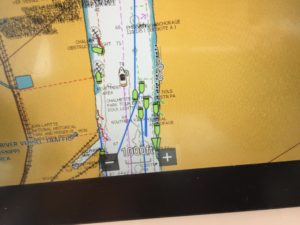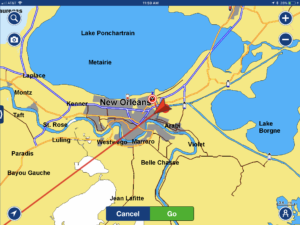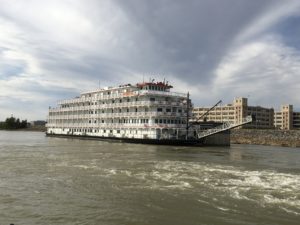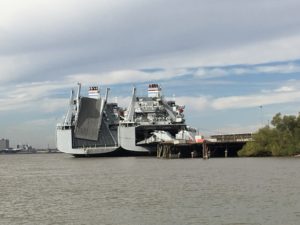 Ron figured they thought we had drugs on board the way this helicopter followed us for several hours out of New Orleans.  We finally lost him!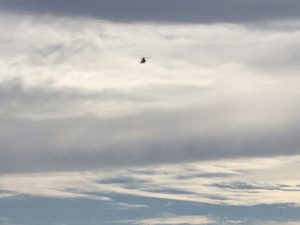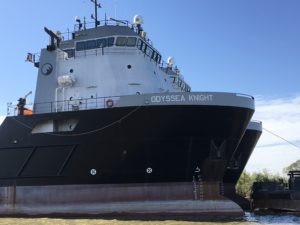 The largest water pumping station in the world is in New Orleans – to keep water out of the city during hurricanes and storms.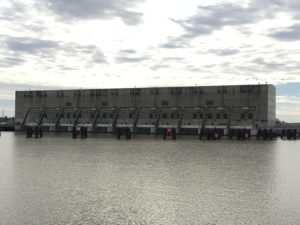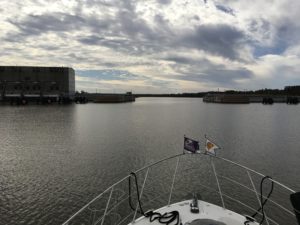 We arrived in Houma late due to the two lock and three bridge waits getting out of New Orleans.  The municipal marina had a nice park, but because of the late hour, we would not be able to find a fun local restaurant for dinner.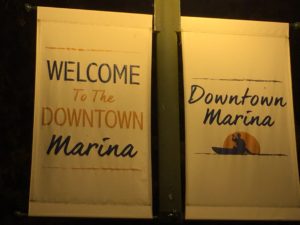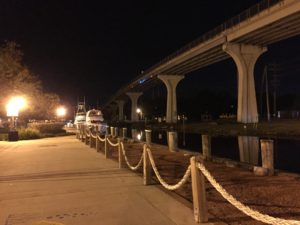 ……so……we dined this evening at The Pit Stop which was a rather sketchy but unique place, and the type of thing we deal with.  With a Honky Tonk in back and a Diner in front, we got some mixed messages.  We chose the Diner and had breakfast for dinner (with a beer).  Who knew beer goes well with biscuits, bacon and grits?