Left Seabrook Marina and passed the Kemah Boardwalk Dining and Entertaining port.  We're back into the Houston Ship Channel again, hopefully for the last time.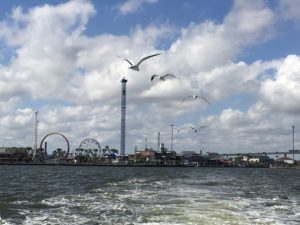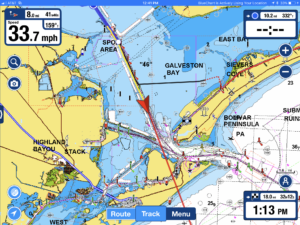 Those 850 foot cargo ships are rather intimidating and put out a rather huge wake.  Santa was not happy!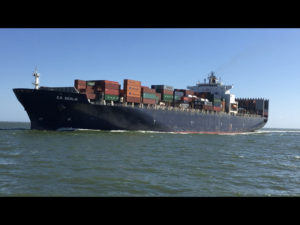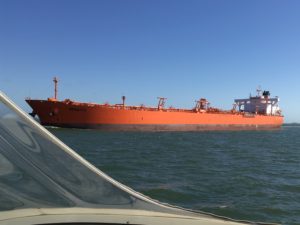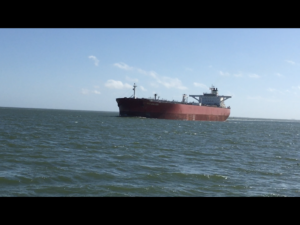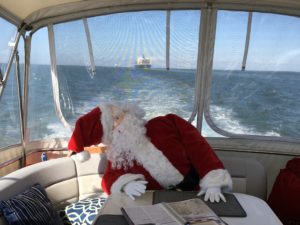 On our way to Galveston, Texas we passed Moody Gardens.  Moody Gardens is an educational tourist destination consisting of Aquarium, Rain Forest and Discovery pyramids that use nature to educate visitors about conservation and wildlife…….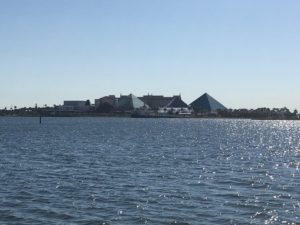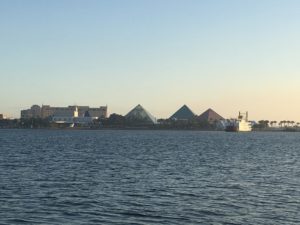 We arrived at Pelican Rest Marina, one of the newest and most upscale ("white glove") marinas in Texas…..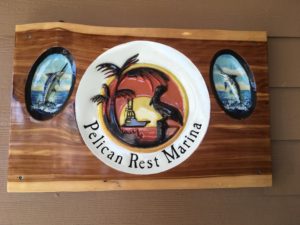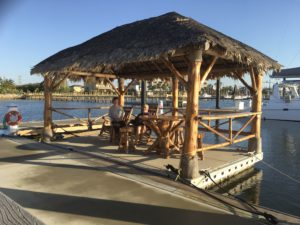 Ron has to wash the salt water off the boat at every stop.  That's him on the bow.  Another beautiful sunset in Texas!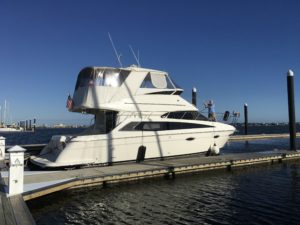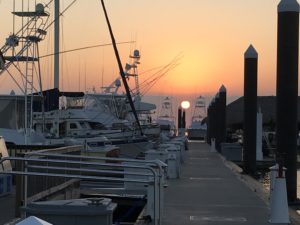 Had an oyster dinner at the marina restaurant, "Number 13" and celebrated Ron's birthday with creme brulee….