As we spend this Thanksgiving Day on the water, we are thankful for all the family and friends who encouraged us to seek our dream ( The Great Loop ). We thank you for reading and commenting on our post. It keeps us connected to you. We are blessed.. Ron and Karen…….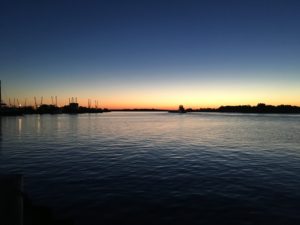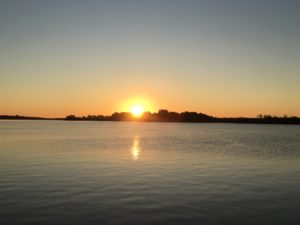 As we embarked on Thanksgiving Day we anticipated light river traffic, thinking so many would be home enjoying Thanksgiving Dinner with their families.  We started our holiday with Pumpkin Spice Oatmeal.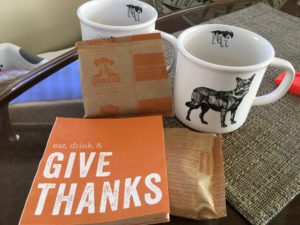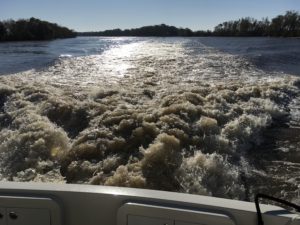 Boy were we wrong!  Our expectations of light river traffic were dashed in a flash…….  We encountered over 50 active tows before noon.  When encountering a tow we immediately reduce our speed to "no wake" at about 8-10 MPH.  Tows usually travel around 6 MPH.  At one point we faced or overtook 13 tows in 3 miles.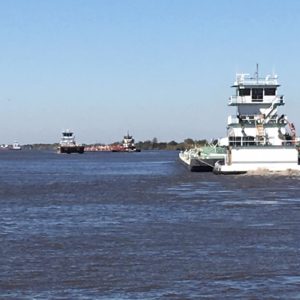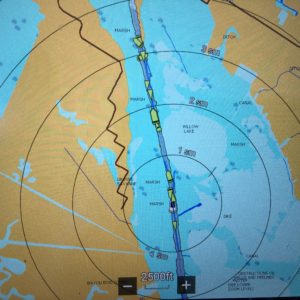 Our locking through has become no elevation change, but rather a salt water barrier for the inland waterways.  Notice in the pic of the confluence of rivers and intracoastal, the number of barges at one point (little green icons each represent a barge).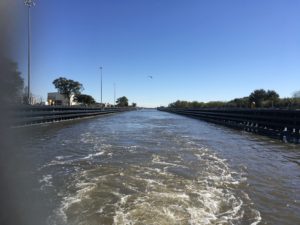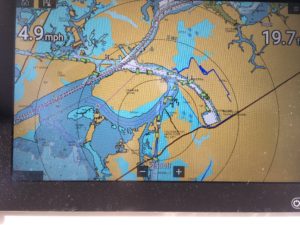 We were happy to get off the main channel and on to the Calcasieu River on our way to a well deserved respite at the Golden Nugget Casino Marina in Lake Charles, Louisiana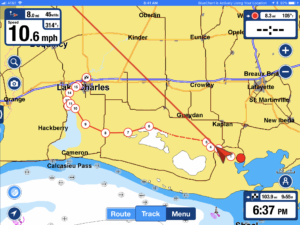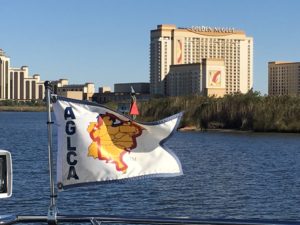 We were the only boat in the small marina and we were pleasantly surprised that a casino attended to our needs so well.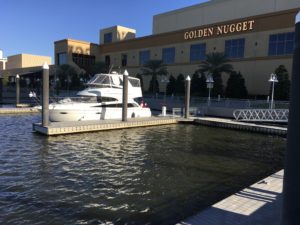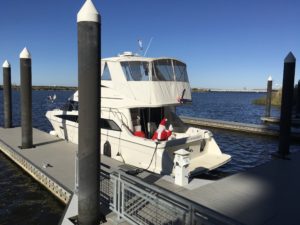 We visited the casino, had dinner at Landry's Seafood Restaurant, and a quiet walk on the dock…….another good ending to another good day (Thanksgiving Day).