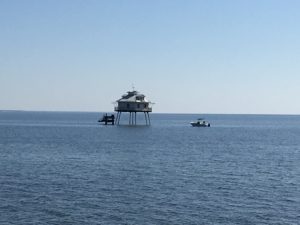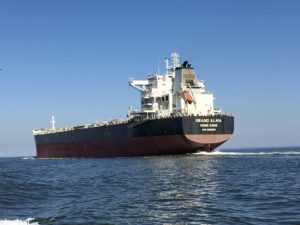 We're back out in Mobile Bay with another haunted water house and an ocean-going tanker from Hong Kong carrying a special orange life boat (more on the life boat at a later date!)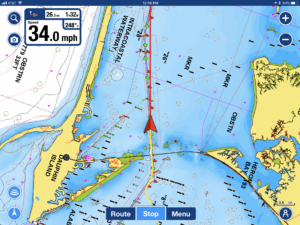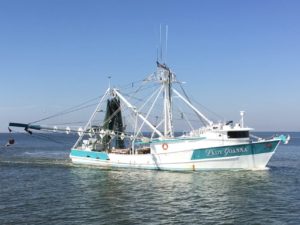 As we turn West to Gulfport we cruised by Dauphin Island and entered into the Mississippi Sound.  Here we saw dolphins and shrimp boats.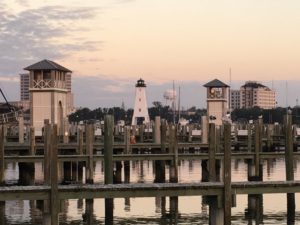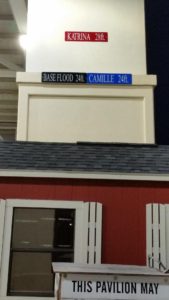 The towers you see around the Gulfport Marina house transformers twenty feet in the air to protect them from flooding waters during hurricanes. See the small print from the water level of hurricane Katrina.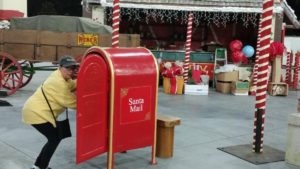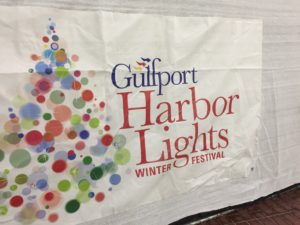 As the Municipal Marina was setting up for their Christmas Harbor Lights Winter Festival, Karen took a peak into Santa's mailbox!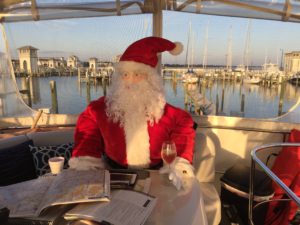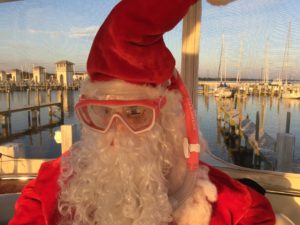 Santa enjoyed boating today and ended his day with a glass of wine (again….) and charting his future trip to the Keys.  He's really getting excited about snorkeling.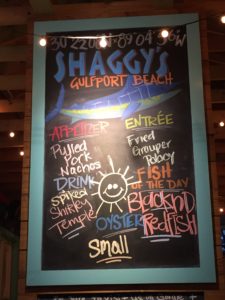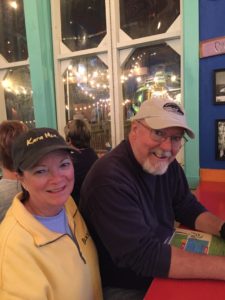 As we walked to Shaggy's for dinner, we captured another amazing sunset.