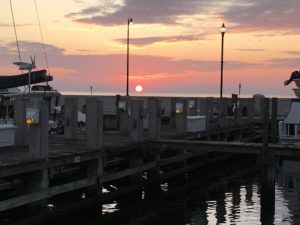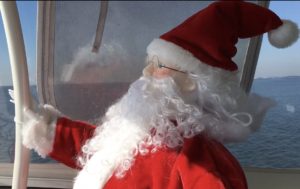 After an early sunrise in Gulfport, Santa was on his way to New Orleans with visions of Bourbon Street.  "Woo Hoo, what a ride"!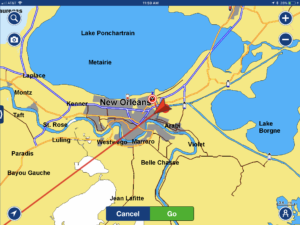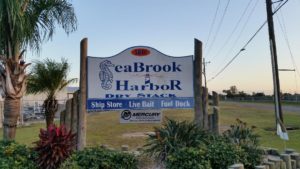 Arrived early at Seabrook Harbor near the French Quarters in New Orleans.  Seabrook is not only a marina, but also a major marine service facility.  They facilitate the maintenance of life boats used on sea-going tankers.  These little orange pods hold as many as 30 sailors – when the alternative is not desirable (see below).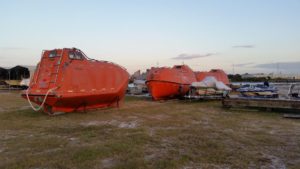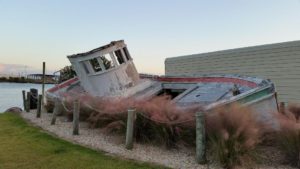 On adjacent property, Pontchartrain Landing accommodates motor homes and a small village of water condo rentals.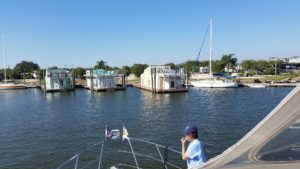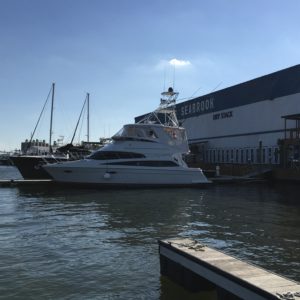 Upon arrival, we packed up the gloves and sweatshirts and throws.  We dug out the shorts and switched from heaters to A/C – we finally had warm weather!  We made fast friends with Jane and Bryce (loopers) on board "Beauty", a sailing vessel that had come down the length of the Mississippi River.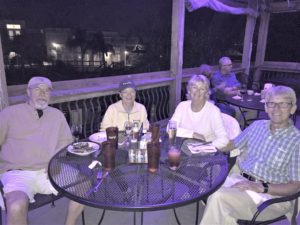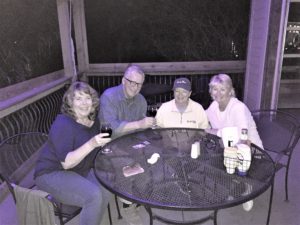 Later at dinner, Karen and Jane turned Mike and Sue (motor-homers from San Diego, CA) into "hopefully" future loopers!