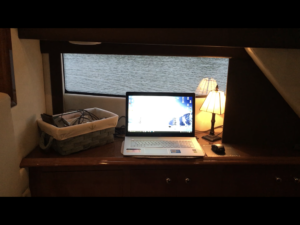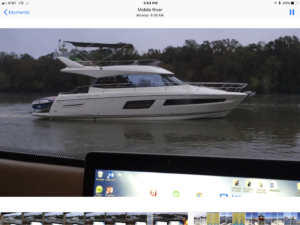 Being Monday morning, I had to return to my corner office.  I always wanted a corner office with a window, and now what a view!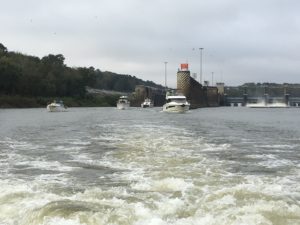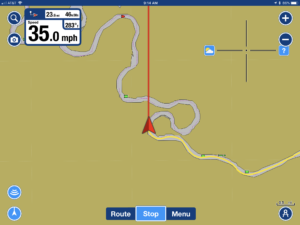 After the dam, we saw an alligator swimming in the Tombigbee.  The  Curves in the river…..we met ourselves coming and going. We went under the I-65 bridge today.  It is normally a 8 hour drive but took us 12 days by water!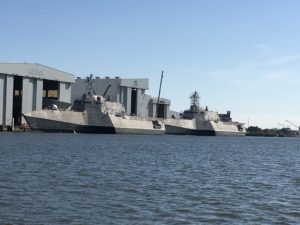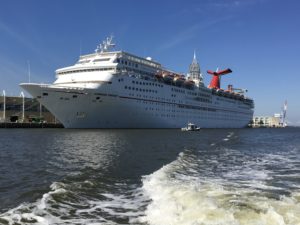 As we approached Mobile Bay, the busy harbor had everything from Navy pirate chasers and large cruise ships.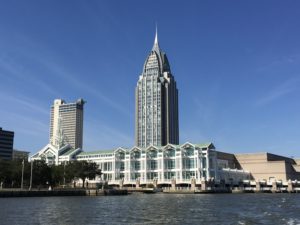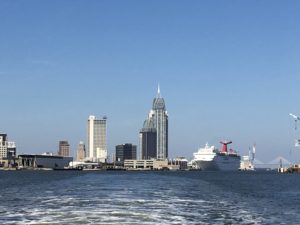 We saw the tallest building in Alabama, and a very nice waterfront from Mobile Bay.  Notice the cruise ship looks larger than the city.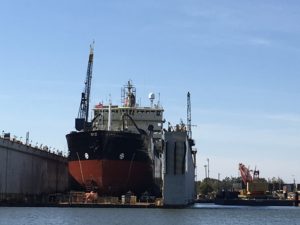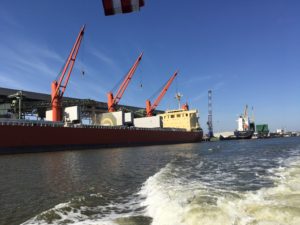 Mobile is a large commercial port.  It was a slow-go through Mobile with all of the industrial traffic.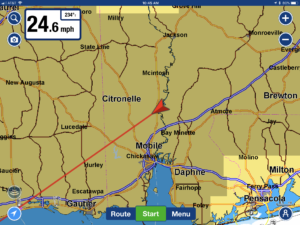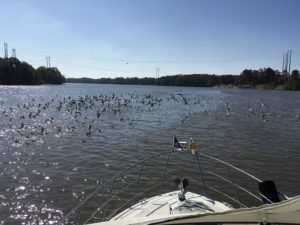 Along Mobile Bay we pulled in to Dog River Marina on Alligator Bayou to a beautiful rainbow and sunset.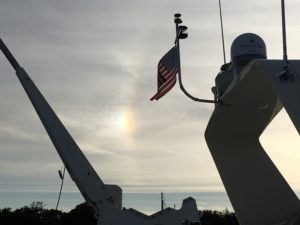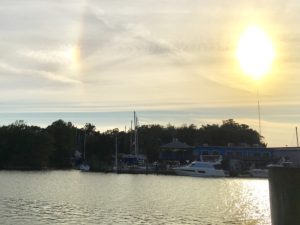 We had scrumptious steamed crab claws at The Grand Mariner with good boating friends, Albert and Cindy and Dave with his crew.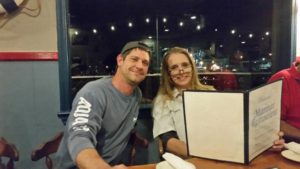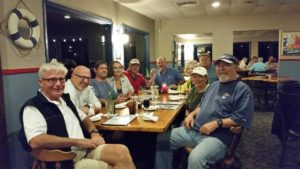 Another good end to another good day!