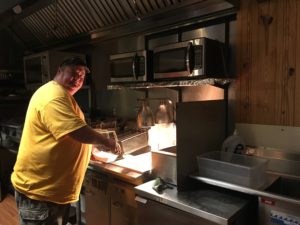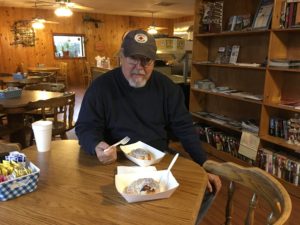 We started our day with some famous Billy's fresh baked cinnamon buns.  Billy's tradition is to treat all transient boaters each morning with fresh baked and hand delivered cinnamon buns.  You can see Ron had seconds.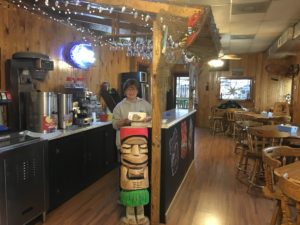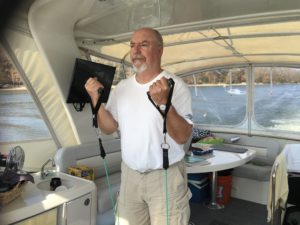 Karen ate her bun at the Tiki bar and later she made Ron do a little work-out for his penitence for the second cinnamon bun!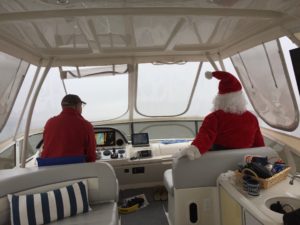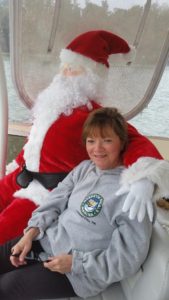 Santa is on his way to Texas and for a while he took over Karen's navigational duties but later we agreed to work well together.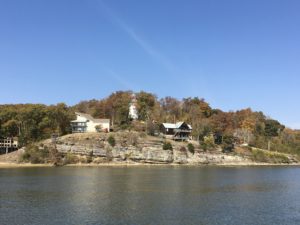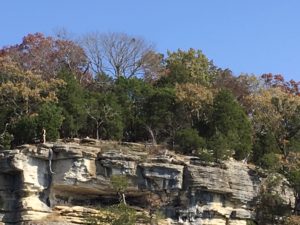 We had no locks and some beautiful scenery along the Tennessee River today, and the weather was better!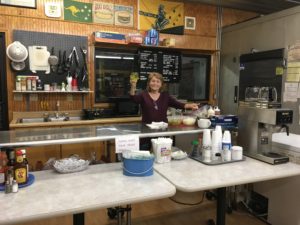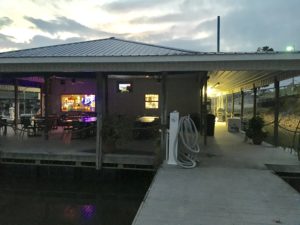 We pulled into Clifton Marina in Clifton, Tn this evening and was greeted by Sonja, who later grilled us some awesome cheeseburgers – not in paradise, but close!