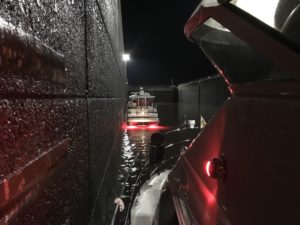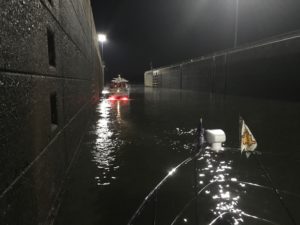 We were up at 4:00 a.m. and in the lock by 5:00!  It was more than a chilly morning (36 degrees, not counting the wind factor!)  All to prepare for a 120 mile day with three locks to Demopolis, Alabama.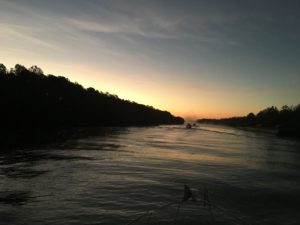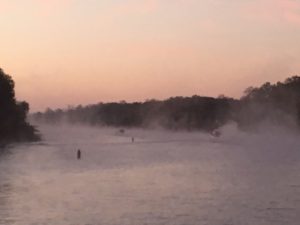 We traveled with two "buddy boats" (faster) from Chicago and met new friends, Cindy and Albert on board Marianne.  With Mark and Sherry in the lead, we traveled through dense fog and cold winds.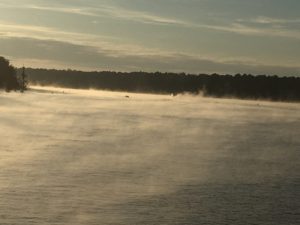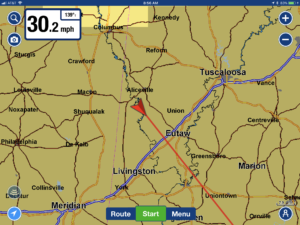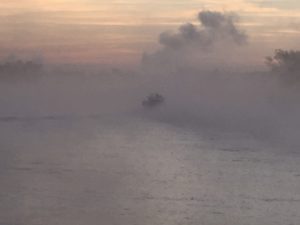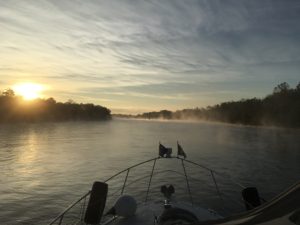 We witnessed another beautiful sunrise on the river and the water looked like snow.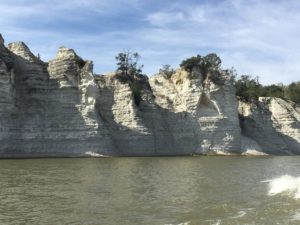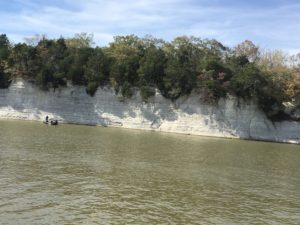 As the day opened up for us, the waterway changed from a canal to a scenic river.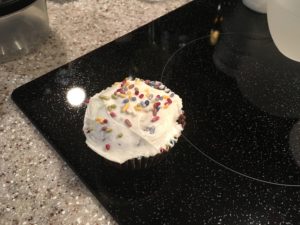 We arrived at Demopolis with a host of loopers, probably a dozen at least, all enjoying docktails and an impromptu birthday for a five year old looper. (Karen got the cup cake!)