Pulled out of Aqua Harbor on a chilly, but beautiful day.  We will begin traversing the Tenn-Tom Waterway today.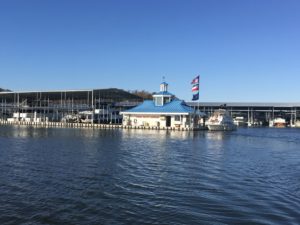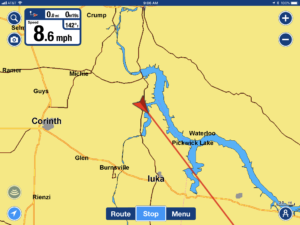 It will take us all the way to Mobile, Alabama.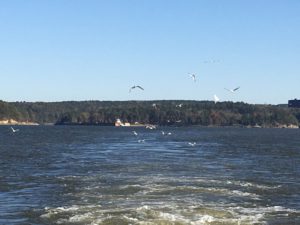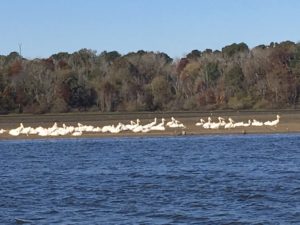 Again, the wildlife was bountiful with seagulls and pelicans.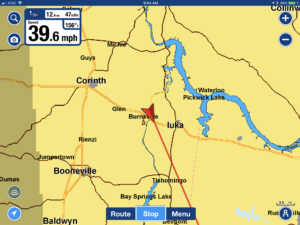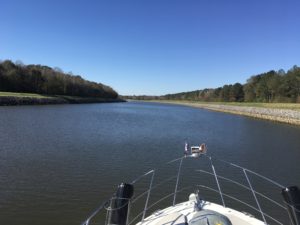 Ron was excited to get our performance and fuel economy back from the work done at Aqua Harbor.  We hit 41 MPH today – notice the speed on the map!  The Tenn-Tom is also known as "the ditch", with one of the deepest locks in America.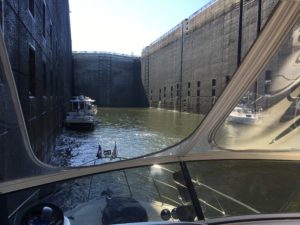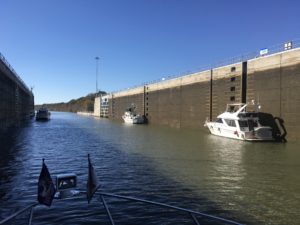 Our first of three locks today was an 85 foot drop!  We also met up with three other "loopers" there.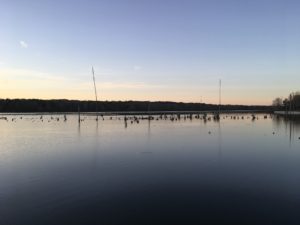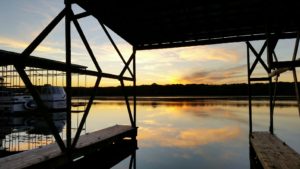 We arrived at Midway Marina in Fulton, Mississippi to a different water-world and a beautiful sunset.