Waterside Pictorial……..
Grandpa surprises the kids when he flies home to Nashville…..and gets to watch Bryson's flag-ball game….they have not seen Grandpa since October last year!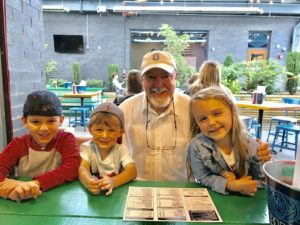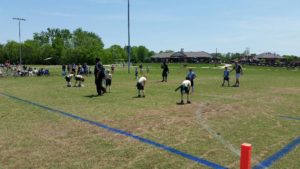 Karen was well protected for any of those who had concerns while Ron was away…..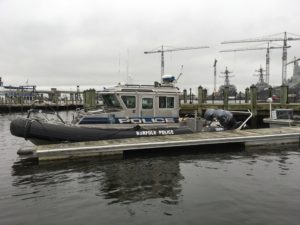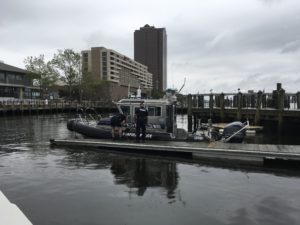 The guided-missile cruiser USS Monterey (CG61), carrying about 300 sailors, returned to Norfolk Sunday following seven months at sea and in Europe and in the Middle East.  The deployment included launching missiles into Syria, an attack on Syria's chemical weapons infrastructure.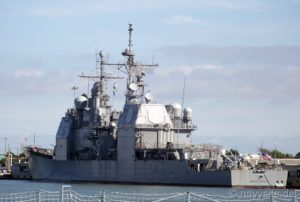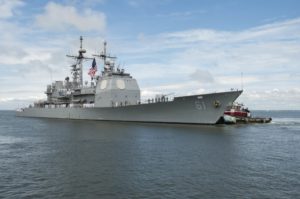 An Indian wedding party proceeded through our party……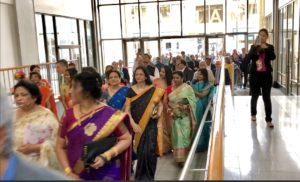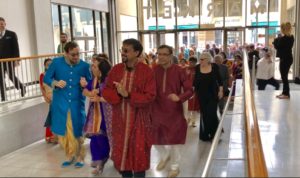 Rick passed his Coast Guard vessel safety check and couldn't wait to place his decal…..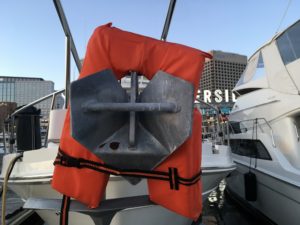 "Looper Crawl" – we opened our boats to other Loopers…..Santa was our greeter….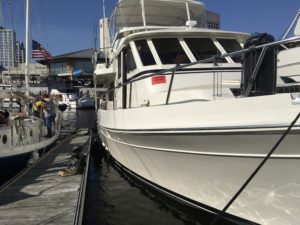 Wine Festival and Antique Car Show at Waterside….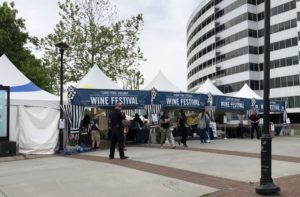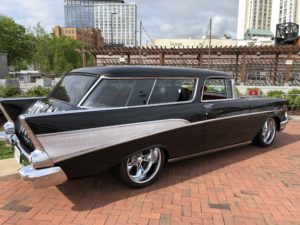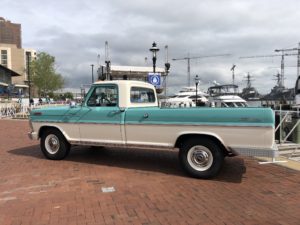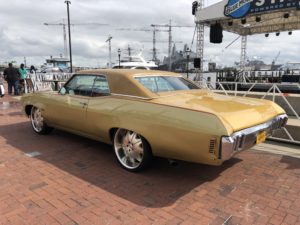 Dinner at Stripers….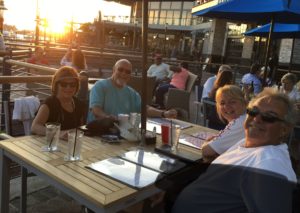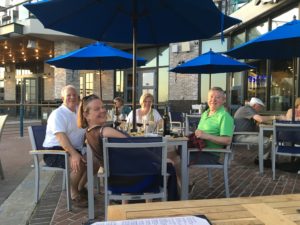 Norfolk sunsets……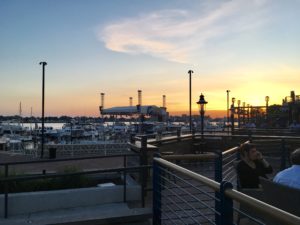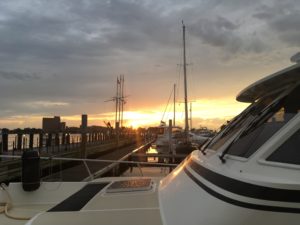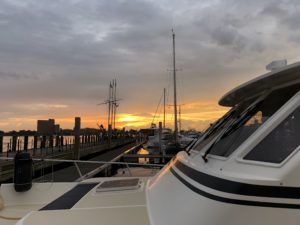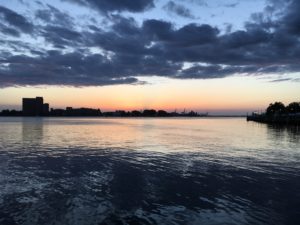 Departing Loopers – Jim & Jo Ann on "Namaste" (and Sammie)……….Dan & Jenny Lynn on "Melody in Sea"…..
    
Greetings from Norfolk…..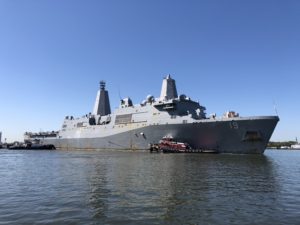 Waterside Marina – day & night……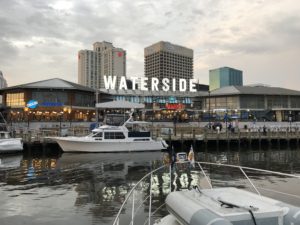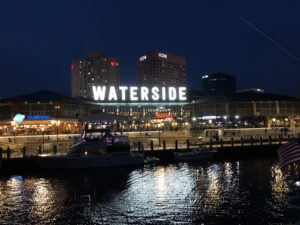 German Sailboat…."Bank Von Bremen"…..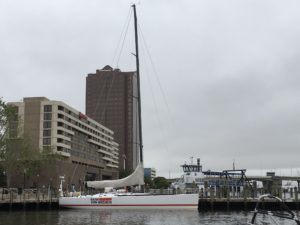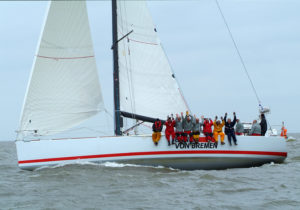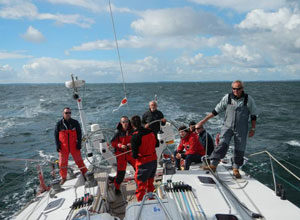 ……docked at Waterside
| Last Port Call | Actual time of Arrival (UTC) |
| --- | --- |
|  Norfolk | 2018-05-07 20:20 |
|  Koolbaai | 2018-03-16 12:35 |
|  Basseterre, Saint Kitts | 2018-03-14 10:44 |
|  Antigua | 2018-03-12 10:15 |
|  Koolbaai | 2018-03-02 17:14 |
Daily activity in our harbor – Ferry every 15 minutes, Spirit of Norfolk cruises, ships and barges…..and sailboat tours……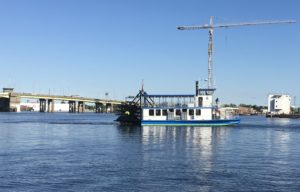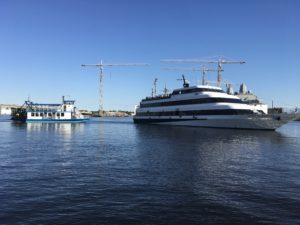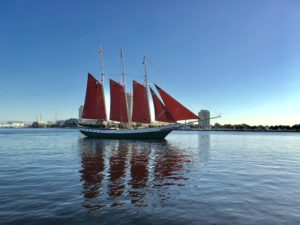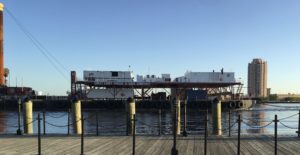 Ron charts out our travels while Karen cooks dinner…..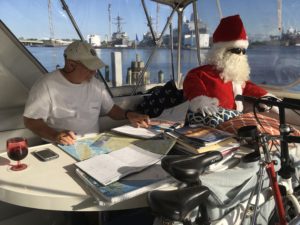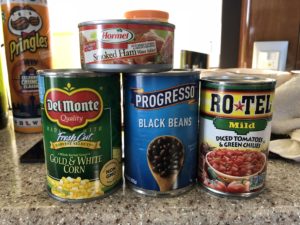 Live entertainment and street vendors…….
    
"Before" …..and "After"…………long overdue haircut!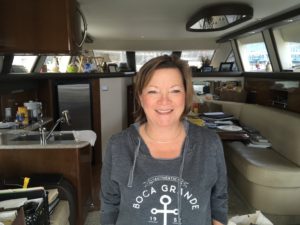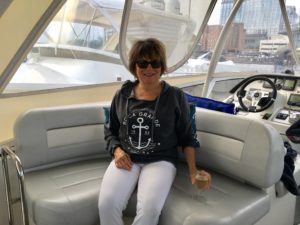 Watching Predators in the Play-offs and eating pizza on our last night in Norfolk…..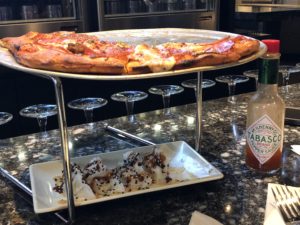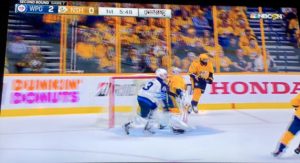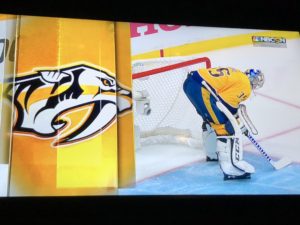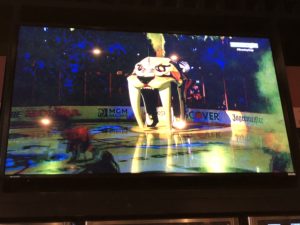 ……and rain………and the Predators lost……….