Heading to Titusville and Ron has gotten way too comfortable with his Auto Pilot (nobody at the helm)……..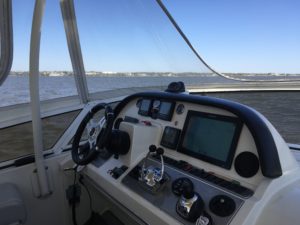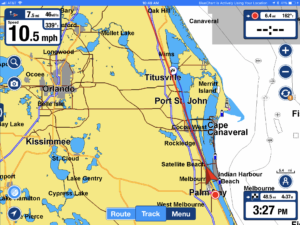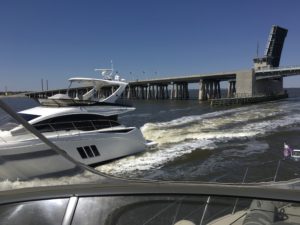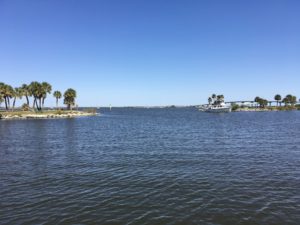 Throughout our journey up the east coast, manatee have been a seriously protected species.  Manatee, also called "sea cows", are slow moving mammals that average about 8 to 10 feet long.  We have enjoyed watching them at numerous marinas.  At Titusville, they enjoyed Ron washing the boat (they love the fresh water – although it is illegal to purposefully attract the manatee)…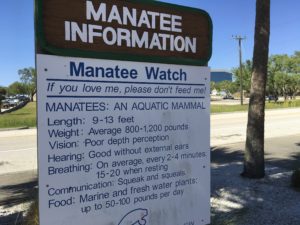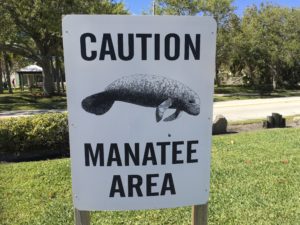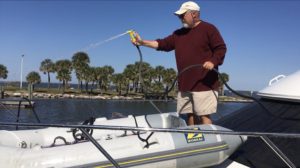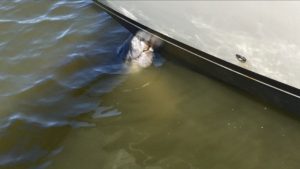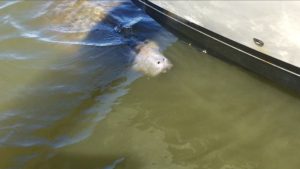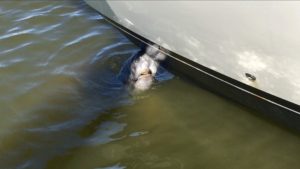 Later that evening, with Mark and Laurie (on board Ladybug), we were in search of other loopers…..we had docktails with other local boaters on the dock…..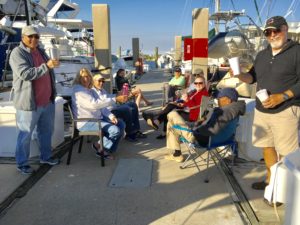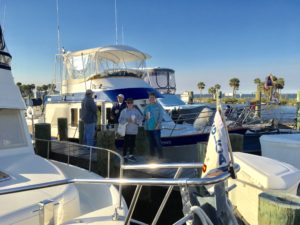 Our least favorite restaurant so far……..was quite a hike under the bridge to Cracker Jacks, at the Titusville Veterans Memorial Fishing Pier…… although a local favorite, it failed our expectations….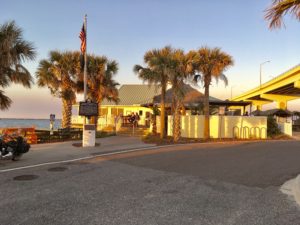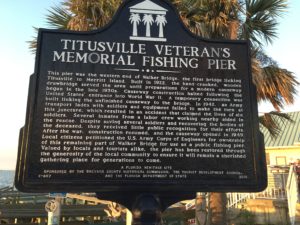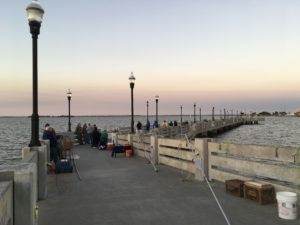 however, the sunset there was beautiful…….