Traveling on the Intracoastal on a Sunday morning was very busy with recreational and fishing boats.  And we are not sure why this guy is standing neck-deep in the waterway?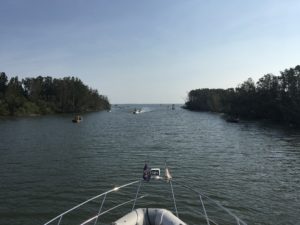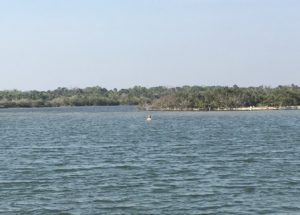 The homes and boats, while still very valuable, were more modest than what we had become accustomed to in South Florida….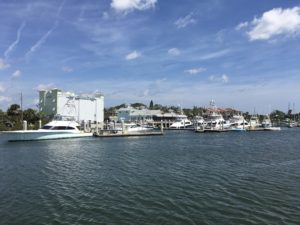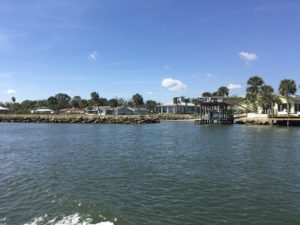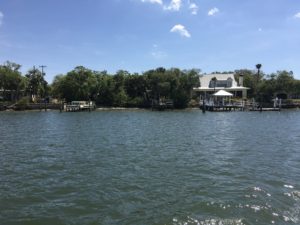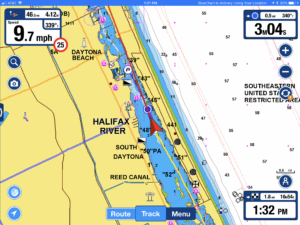 we don't enjoy repeating it but we continue to see the hurricane damage along the Intracoastal…..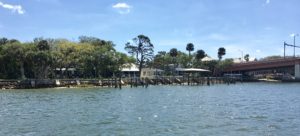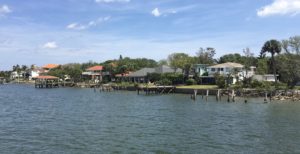 Ultimately we reached the Halifax River and Daytona Beach…..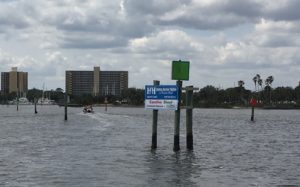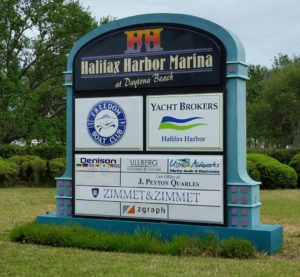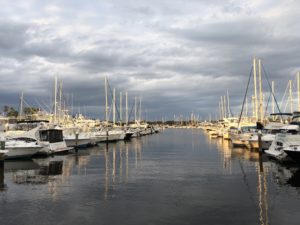 It was rain off and on but Ron biked to the post office to mail a package to our grandson from the Space Museum and to CVS for provisions, while Karen caught up on laundry and changing linens on the boat (yes – those chores don't go away on a boat!).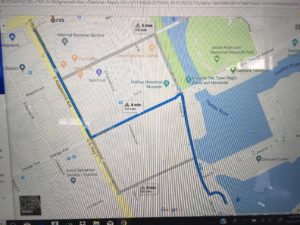 Later, after the rain had cleared and the sun came out, we biked around to look at the marina park and little shops and restaurants in Daytona Beach.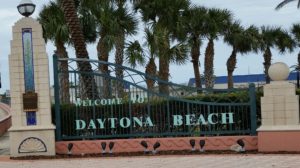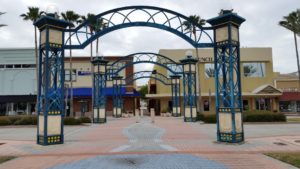 We had docktails on our bridge with Scott and Kristin (boat next to us, from Wisconsin that have another boat in Key West) , Jim and Lauren (Oar Knot) , Clive and Anne (from Australia)…
Went to Zappi's Italian Garden……for dinner with Scott & Kristin and Jim & Lauren in "a CAAAAAA"……(Boston dialect for "car")……we don't have the luxury of a vehicle often…..