We delayed our start this morning waiting for the fog to lift.  This was the day we had looked forward to for some time.  It was "Statue of Liberty" day!  Like so many other loopers, we had arranged with another boat to take each other's photo at the base of Lady Liberty.  The fog was a problem because we weren't sure we could see all of her when we got there.  With an hour cruise ahead of us we followed our buddy boat "Best Day Ever" into N.Y. Harbor and under the Verrazano Bridge.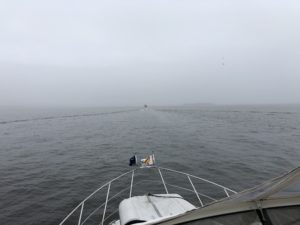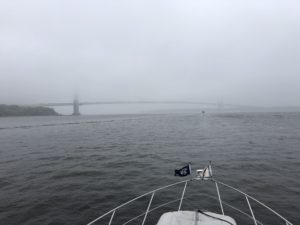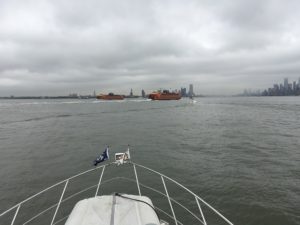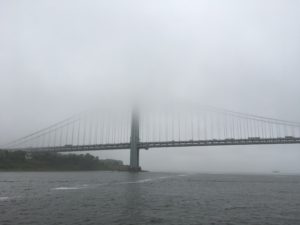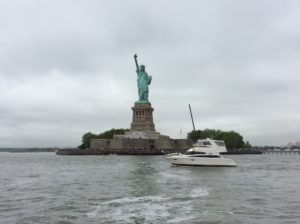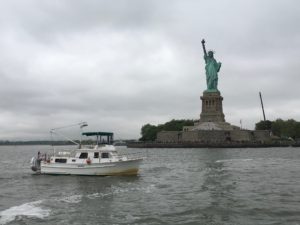 Soon she was in sight but dodging the commercial traffic was no small task as we entered the Hudson River.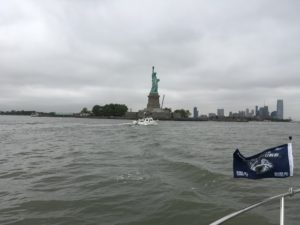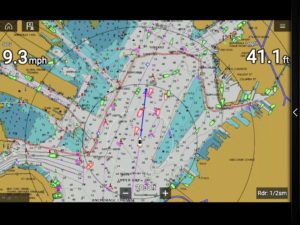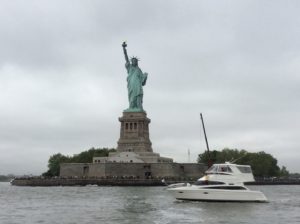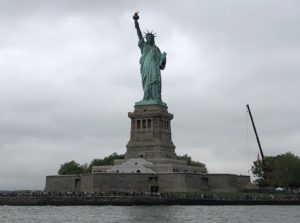 Santa exclaimed as we pulled out of sight, "The Lady is here – the World to Enlight!"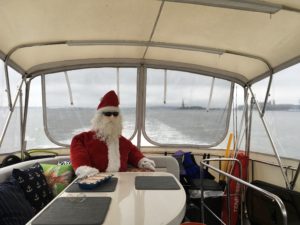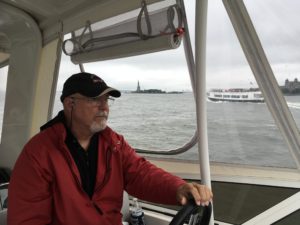 Situated on one of the world's largest natural harbors, New York City consists of five boroughs, each of which is a separate county of the State of New York. The five boroughs – Brooklyn, Queens, Manhattan, The Bronx, and Staten Island – were consolidated into a single city in 1898.
After getting our photo, we moved up the Hudson through the City.  The sites and architecture were amazing.  There were so many buildings you could not fathom from where and how all the people populated them.  The river traffic was just as unusual, with very fast ferries going every direction, to an air craft carrier, to a three-mast sailing vessel.  And, of course, very, very big yatchs…..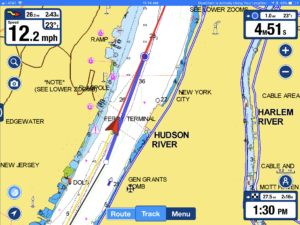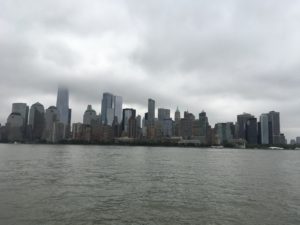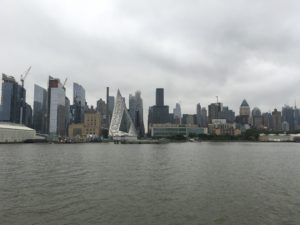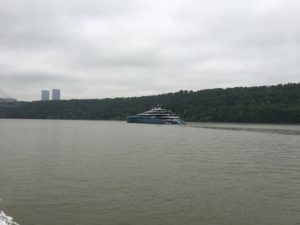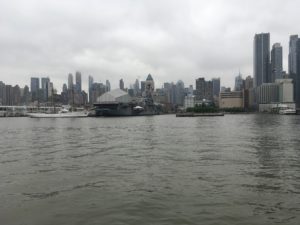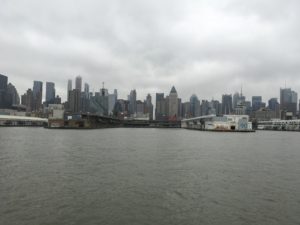 As the skies cleared, we moved up the Hudson Valley to much more natural surroundings and a beautiful river setting.  However, on the east bank of the river was a railroad track busily moving people back and forth to the City.  We would be on that train tomorrow.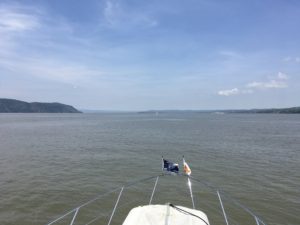 Finally, we arrived at Half Moon Bay Marina.. Located about 20 miles north of the City in Croton on Hudson, it would serve as our port for a few days…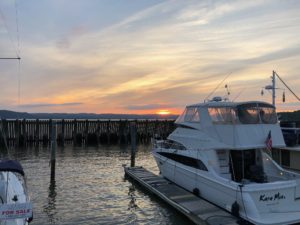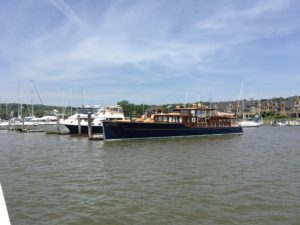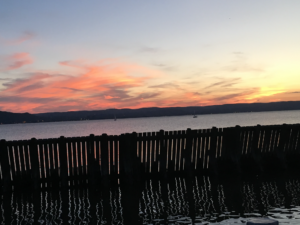 SIDE NOTE (we also call "useless information"):  We were not the only ones wondering about that big yacht as we passed.  Seems that CNBC had already researched that for us.  It is owned by a reclusive British billionaire.  Usually when we pass these super mega-yachts, I can google them to find out their port, their history, even their price!  This one ranks #47 on the list of largest yachts in the world.