We left Kingston early this morning for the nearly 40 mile trip to Picton.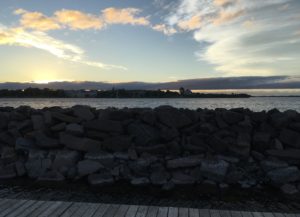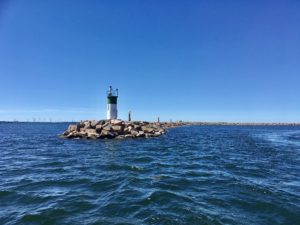 Picton is a small unincorporated community with a population of less than 5,000.  It was a short overnight stay on Picton Bay for us.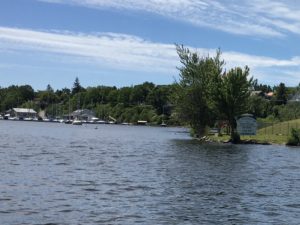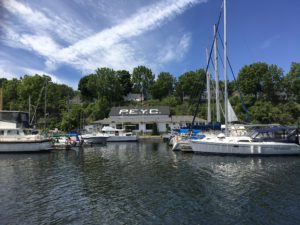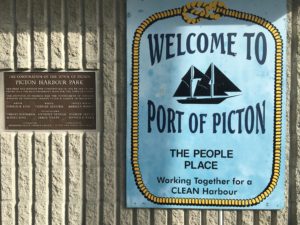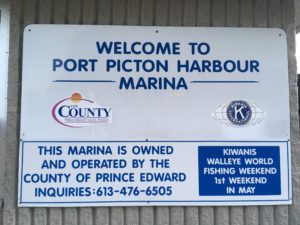 With little time to spare, we docked and walked up the hill to explore a bit.  We visited several small shops and stopped at The 555 Brewing Company for a snack.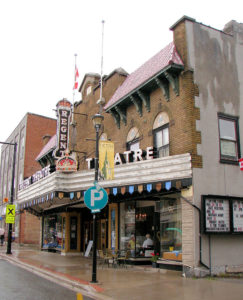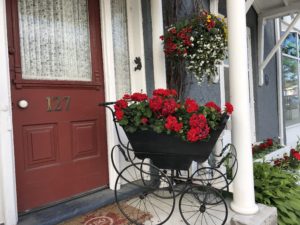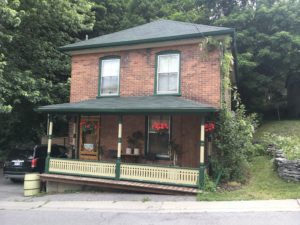 Yes, the squirrel is black (a lot of Canadian squirrels are black)!  And yes, that is a gang-plank to that boat – they board from the picnic table!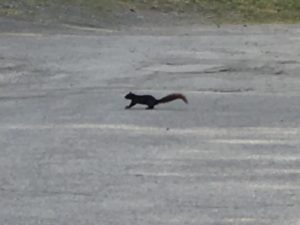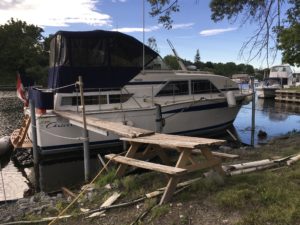 There were only 2 looper boats this day, Kara Mia and Phanthom.  We met Herb for docktails and then walked up the hill again for dinner.  "The hill" was long and steep!  We had sandwiches and fish & chips at County Canteen and then headed back down to the wall where we docked.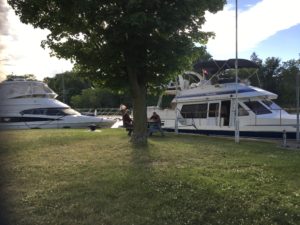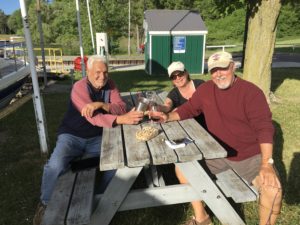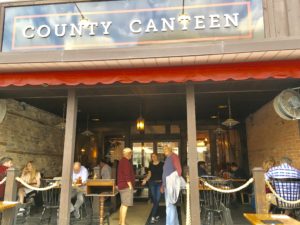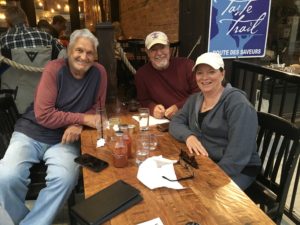 Before heading out early the next morning, we walked the hill again to The Lighthouse Restaurant at Picton Harbour Inn.  Breakfast was hearty with lots of local flavor!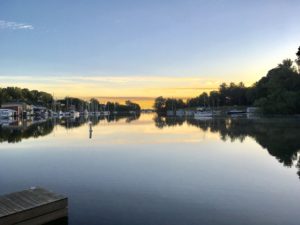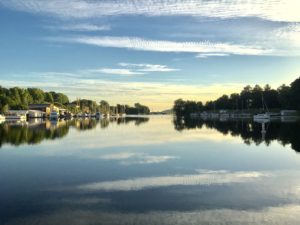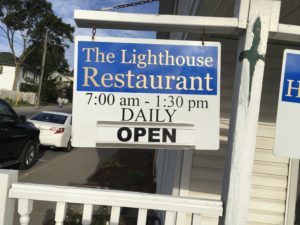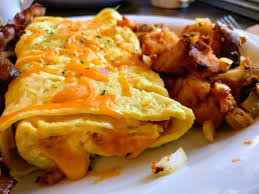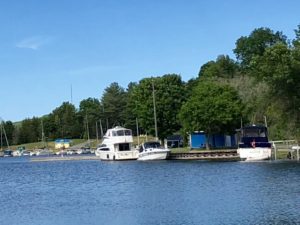 Then we were off to Trenton, another 40 mile trip, this one through the Bay of Quinte…..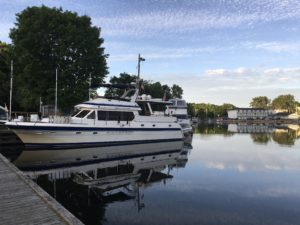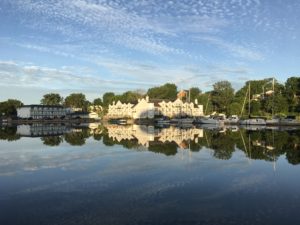 Random Stuff:  Restroom doors and dance floors………whatever……just sayin'……