It was a classic morning on the water.  As we headed north to Peterborough we encountered some narrow passages and more pastoral homesites as opposed to what we see in the states.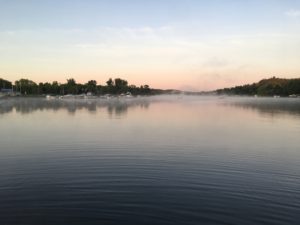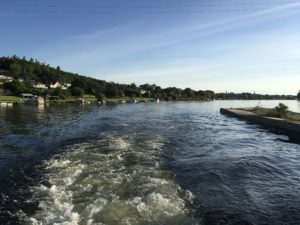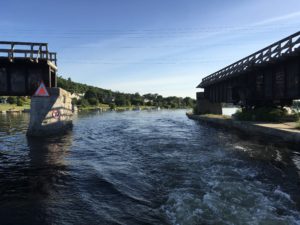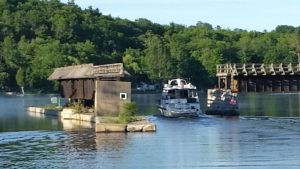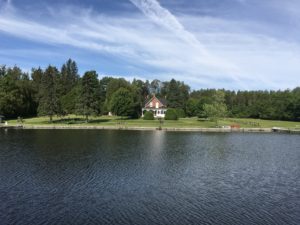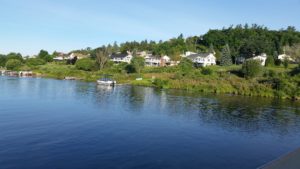 When we say "manual locks", we mean "manual locks", the attendants march around in a circle on a wheel, cranking the huge lock gates open and closed.  Very few of the larger locks are mechanically operated.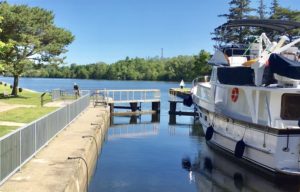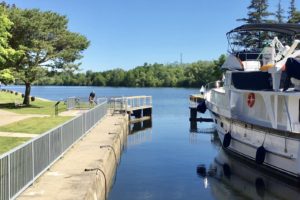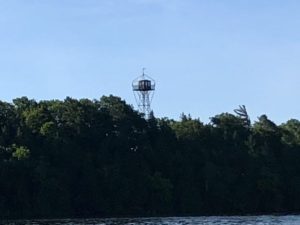 As we rounded the Peterborough Harbor, the water fountain was our first welcome to the marina.  There were several more Looper boats already docked.  This coming weekend is "Canada Day" and boaters are finding their place to settle in for the celebration.  There will be tons of boat traffic and the locks will be crowded.  We walked next door to "The Gazebo" for a bite to eat.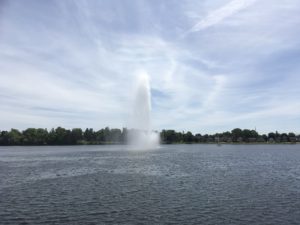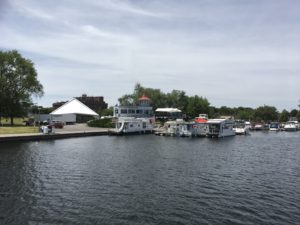 The predicted rains finally arrived and in between sprinkles we walked to the local marine store and bike shop.  The late evening brought us sunshine and rainbows.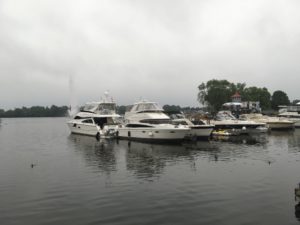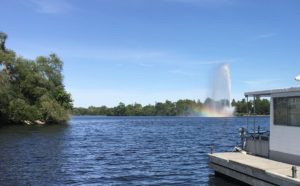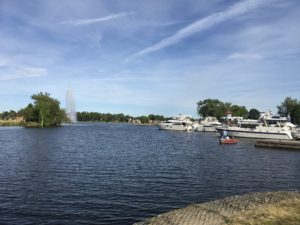 And we are still amazed by the coal black squirrels in Canada!