The highlight of today – "Pops" let Bryson have his cell phone for the day!  Pops is our grandson, Bryson's, other grandfather.  Bryson began calling in the morning and several (over 15) calls later was still calling… WE LOVED IT!
Two locks today and we quit counting bridges!  Pulled in to Heritage Harbor Marina….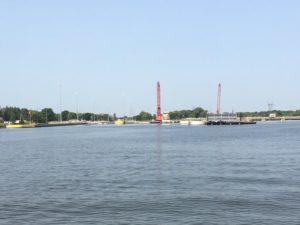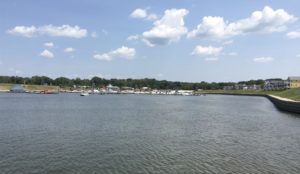 The sunset today was an impressive large orange ball – and the sunrise the next morning was a big beautiful orange ball as well.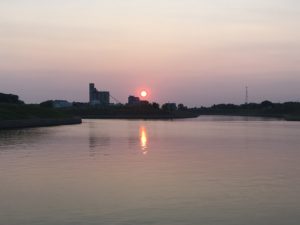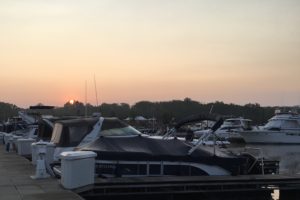 Heritage Harbor will be our one hundred and twenty-second marina to dock since we started this journey.   Each marina has its own uniqueness.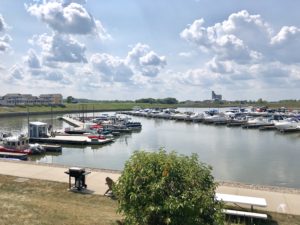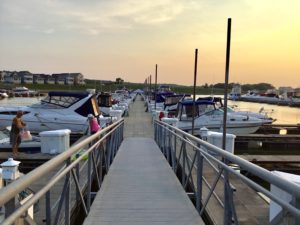 Heritage had its own tiki bar – and what is it about Karen and the big chairs?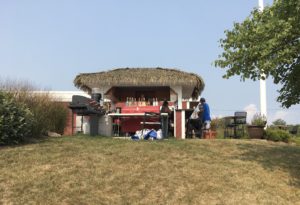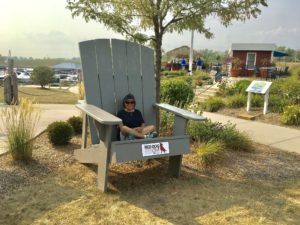 Saturday night brought live music and dancing which fortunately for us was not too loud from the distance of our boat……
Our second day we borrowed the courtesy car from the marina.  We toured Ottawa, seeing their parks and historic buildings and even found a Kroger where we picked up a few provisions for Kara Mia.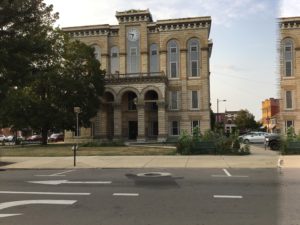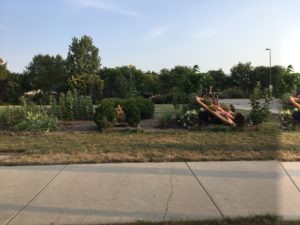 It was back to the marina where we were anxious to visit "The Red Dog".  The taco pizza there was awesome!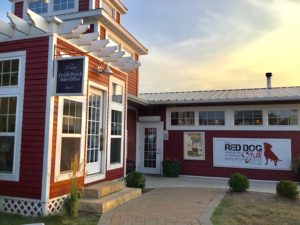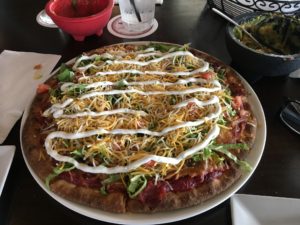 ….another sunset in Ottawa and we will be off and running tomorrow….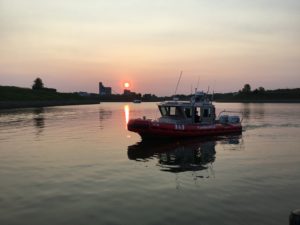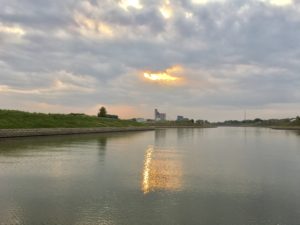 After watching the sunset we prepared for the upcoming meteor shower.  We were in the perfect location in the country to have good visibility.  We got our seats, waited for just the perfect hour…and watched the skies above, and watched the skies above, and watched the skies above.  NOTHING!  Next morning, after checking emails and news, we determined we had miscalculated the meteor show.  It was the night before!  You see, it is really difficult to keep up with current events and calendars when traveling on a boat!  We borrowed a couple of photos from the internet and it looks like we missed quite a show!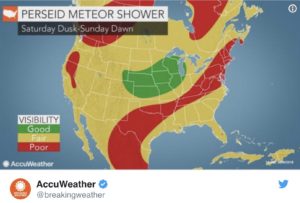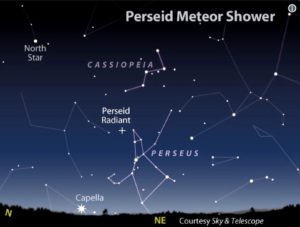 After giving up on the meteor show, we played a little card bingo..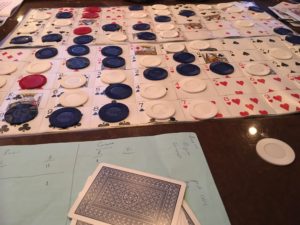 and called it a day….
Ron was intrigued by the condos on the hillside and thinks we need to develop the same setting on The Cumberland…..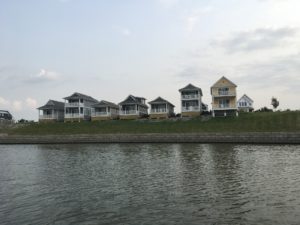 NOT…….
RANDOM STUFF:  
Shadow while we were dropping anchor….. and our Conch Republic flag from Allen and Sharon…..flying proud…..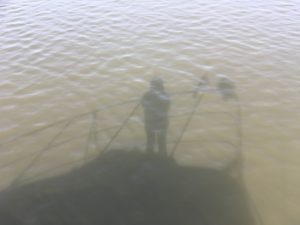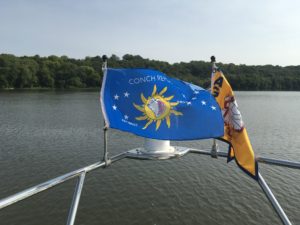 Our kids also announced that they would be in a new home when we arrived home.  They tried to keep it a secret – but Bryson let the cat out of the bag!
and……
Our friends Allen and Sharon bought a boat today….not a boat, but a Carver Yacht!  We are excited for them and can't wait to see it.  As soon as Alan convinces Sharon that she can actually work from the boat (or retire), they plan to do America's Great Loop as well.  They bought the boat, they got the flag!