After the weather delay getting out of Brewerton, we were finally on our way to Oswego and Lake Ontario.  But – there would be eight locks over a 30-mile distance – to make for a long day.
We passed through some quaint villages and started to stop at the Farmer's Market in Phoenix, but the waterway called.  We had eight boats in our first lock this morning – a record for us!  The rest of the day we had six boats in a row traveling and locking together.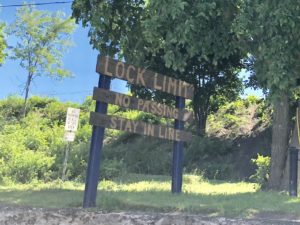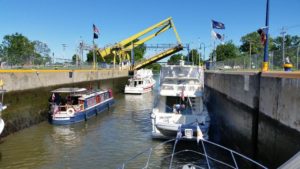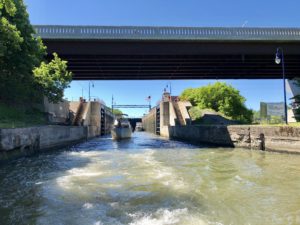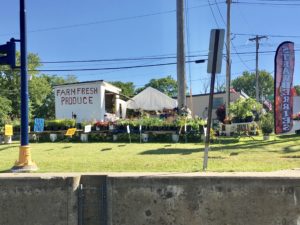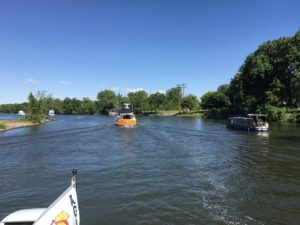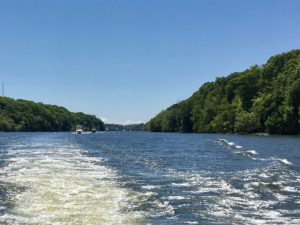 There were interesting waterfalls and dams at each lock……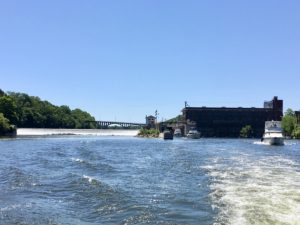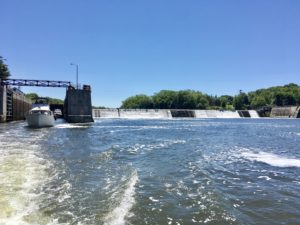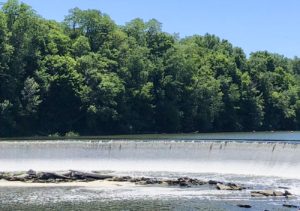 Ultimately we got to our destination – Lake Ontario and Oswego Marina….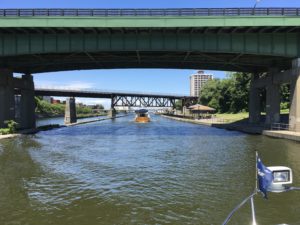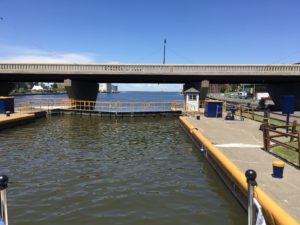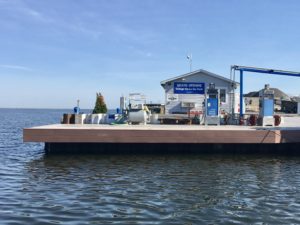 Docktails were well deserved by the six looper boats after the eight locks today!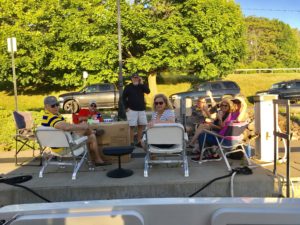 Girls being silly – very happy to be in slips #4 and #5.  (Ron got the "rear" view!)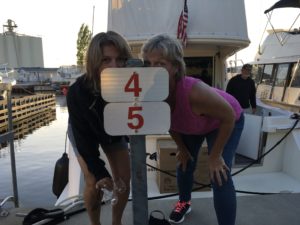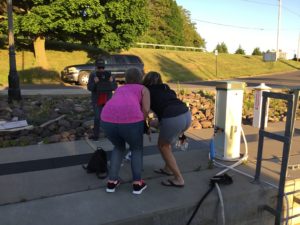 The next morning several boats left for either Clayton, New York – further down Lake Ontario – or to cross over to Canada.  We took a walking tour of Oswego and Fort Ontario.  The star-shaped Fort Ontario, known as the "Guardian of the Northern Frontier", was built in 1755 on the ruins of three earlier fortresses that date back to the French and Indian War.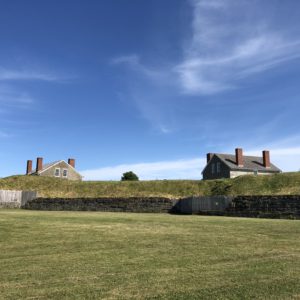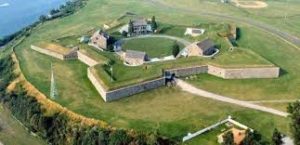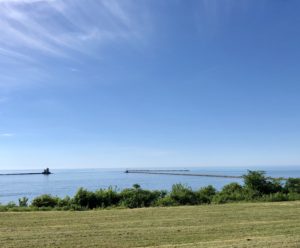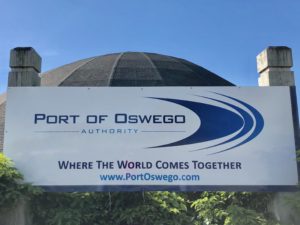 The rest of the day we did laundry, blogged, built a new bike, and finished off the frito pie!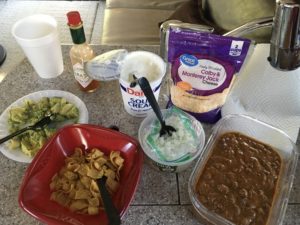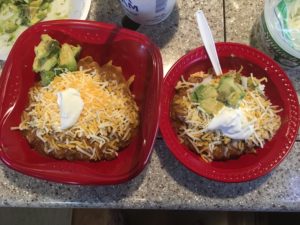 …..tomorrow "O'Canada"…….