Clear skies and glassy seas allowed Karen to enjoy her new seat on the bow of the boat.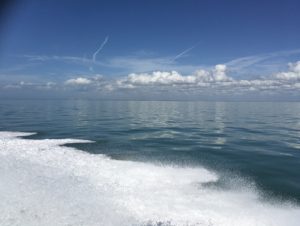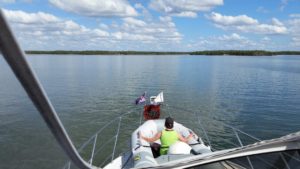 We stopped at Marco Island for fuel.  At Marco it was fun watching a ship full of tourist being invaded by a pirate in a dinghy – really?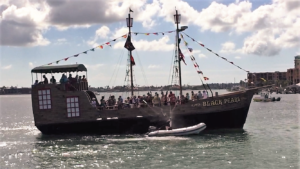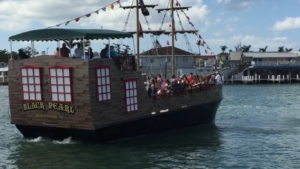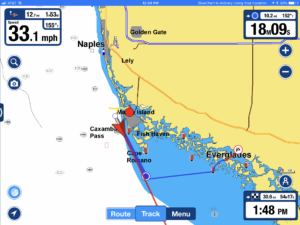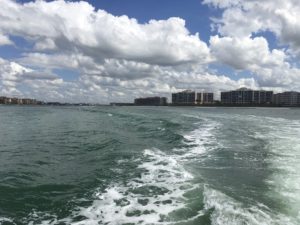 After slow travels through the Ten Thousand Islands and with much changing scenery, we arrived in Everglade City.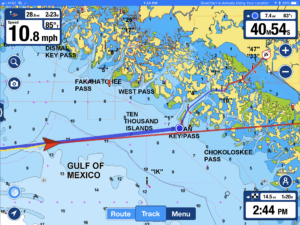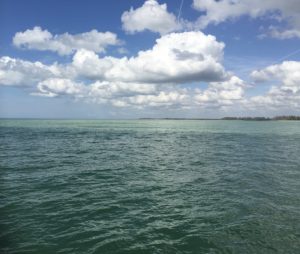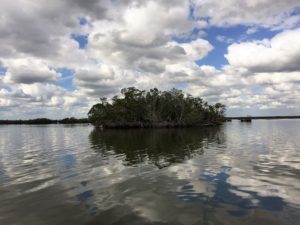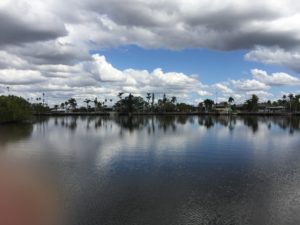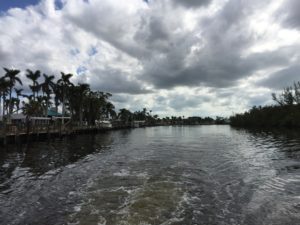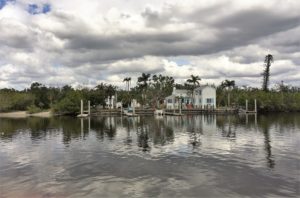 To our surprise, there were several other looper boats here!  Lee and Maddie on Dixie Belle, the boat Cha Cha with Craig and Sherry  and Bill and Bobbie on First Forty whom we had met at other stops along our way……we enjoyed reconnecting with fellow loopers and sharing stories and docktails.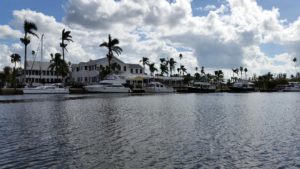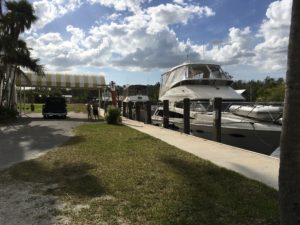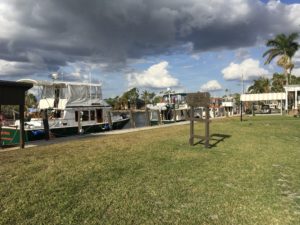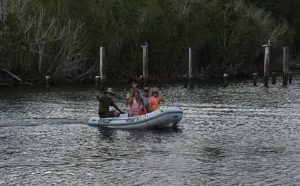 Karen went crabbing for blue crab for our dinner but she only caught one before she saw the large alligator across the way, therefore we opted for plan B – the dining room.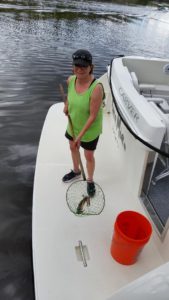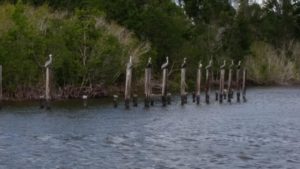 The Gun and Rod Club is a new experience for us…..no fuel, a serious tide exchange, no  potable (drinking) water, no pump out……..how long can we stay here  before we run out of fresh water and room for "not so fresh" water?  I'm thinking one shower and two pots of coffee and we're outta here!
On the other hand, the  Rod & Gun Club was like going back in time about a hundred years.   The billiard and smoking rooms were a flash from the past as well as the multitude of mounted trophies on the walls.  The lobby and front desk had welcomed many a distinguished guest over the past hundred years.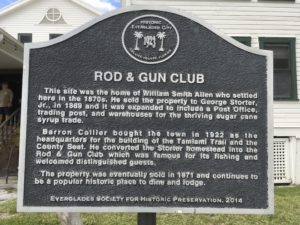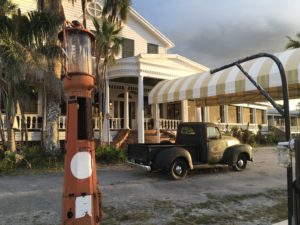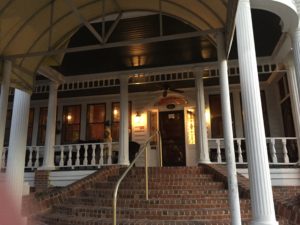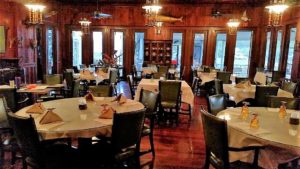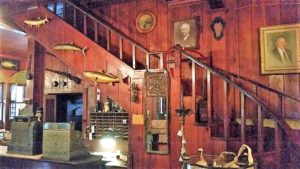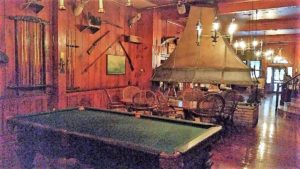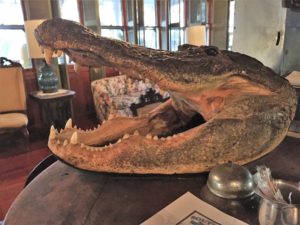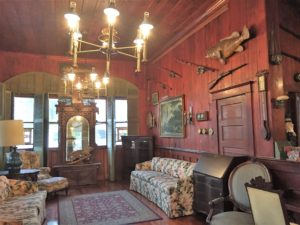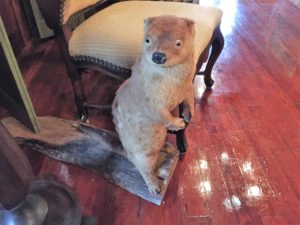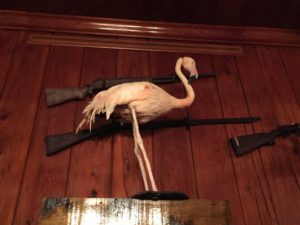 We look forward to tomorrow when our friends from Nashville will join us…………………….