Saturday turned out to be a nice day for getting to know our new dock for the next few days.  We walked Marina Jack Trail through the dolphin fountains and banyan trees.  Later we walked a few blocks to a downtown farmer's market full of fresh fruits and veggies, music and crafts, and lots of people!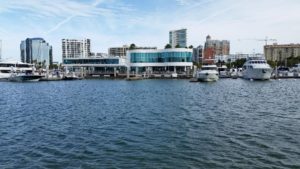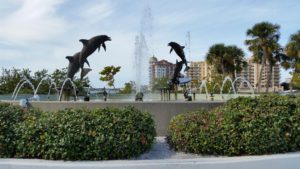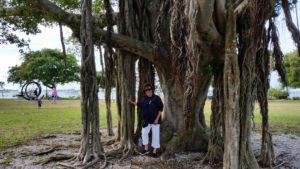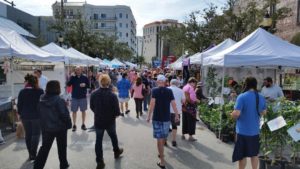 ……back at the boat we finally broke out Karen's dinghy (thank you John and Kay!)……….and Karen explored the harbor full of beautiful boats……..
……..Ron napped………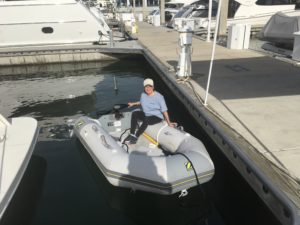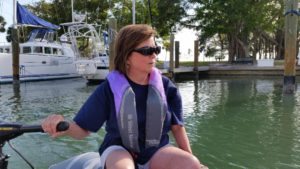 While standing on the dock that evening a beautiful boat flying a looper flag came cruising in and docked behind us.  To our amazement, it was Dave and Penny, along with Captain Chris!  To explain – last October we attended a Captain Chris Boating Seminar in Vero Beach, Florida.  Dave and Penny also attended the same seminar and were in search of their perfect looper boat.  They obviously found it and Captain Chris was assisting in getting her home to Tampa.  We caught up on our adventures and had dinner at Marina Jack's piano bar.  They got an early start out the next morning to get ahead of a serious rain storm heading our way.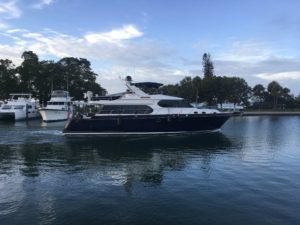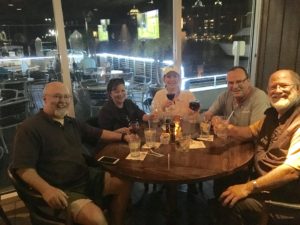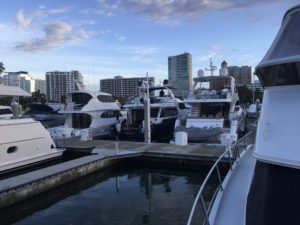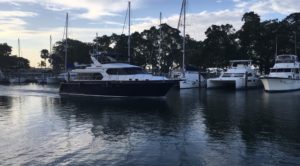 We also headed out Sunday morning to the Ringling Museum.  Sarasota was the home of the founding family of Ringling Brothers Circus.  They donated their home and 60+ acres to the history of circus in America.  It was a fun display and replica of the circus in it's hey-day across America.  It brought back memories for Karen and Ron!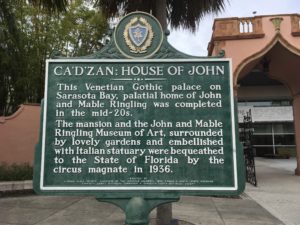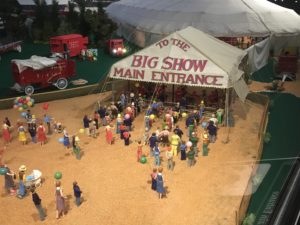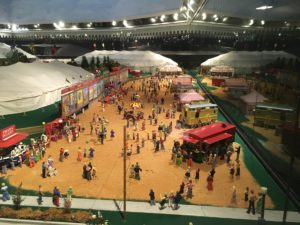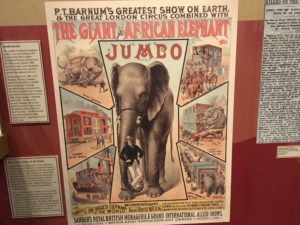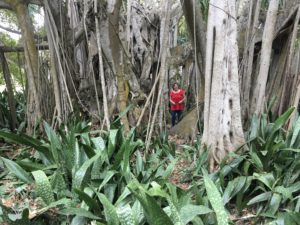 We completed our tourist day by visiting St. Armands circle on the beach where they were holding an art festival.  Unfortunately the storms closed the festival early and we took shelter in the Crab & Fin restaurant.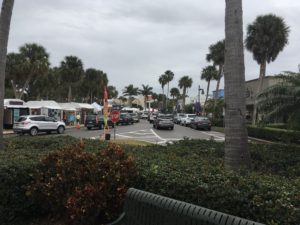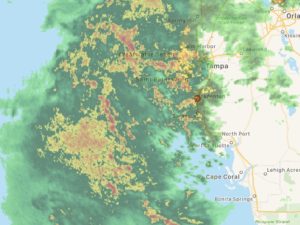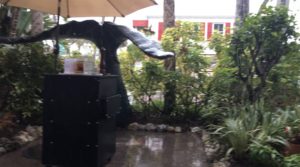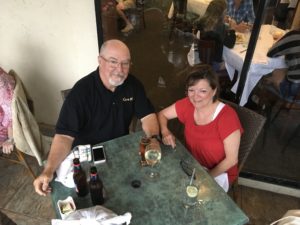 ………………despite the rain, another good day!…………………………….