Our final St. Pete sunrise……..followed by one last chance to enjoy the beautiful downtown park system along the water's edge, with numerous shops, restaurants and museums………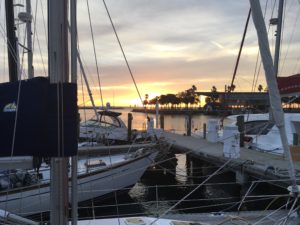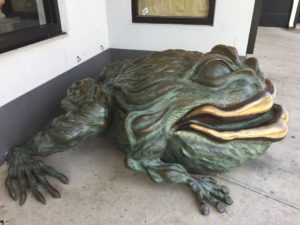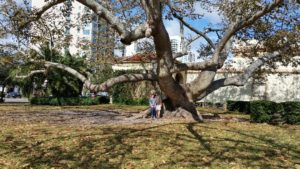 The marina in which we stayed was also the home of one of the largest sailing schools in the Gulf……….sailboats ran in and out of our harbor daily, with young crews honing their sailing skills in the Tampa Bay waters……….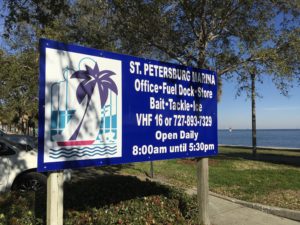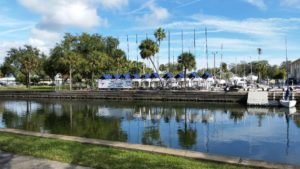 We enjoyed dinner at Stillwaters Tavern with Todd (from Knoxville), planning his trip to the Keys on his new SeaRay Sundancer…………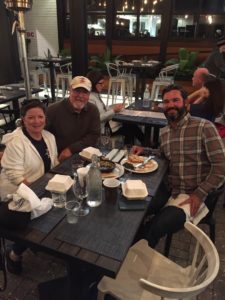 ………………….and we caught up with Canadian loopers Doug and Glenda aboard Saoirse (Irish meaning – Freedom) at The Oyster Bar (with Ronnie B).  We first met Doug and Glenda on the Tenn-Tom at Bobby's Fish Camp last November.  It's always fun to re-connect with fellow loopers and compare our "war stories".
In preparation for our travel days ahead, we (Karen) walked to the local Publix, with rolling insulated shopping cart in hand……….and Ron and Karen had their final meal out at Fresco's Bistro on the water…….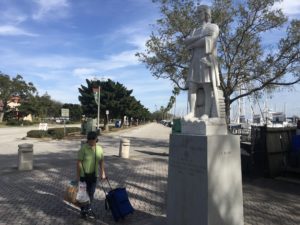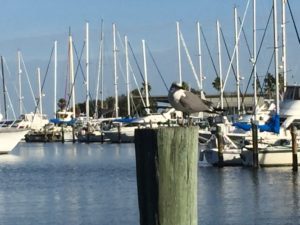 farewell……St. Pete………a wonderful looper stop……