We left the Everglades early excited that we were finally headed to Key West!  The waters changed from beautiful green to a gorgeous blue.  Allen and Ron enjoyed seeing how well Kara Mia handled in the Gulf in 3-4 foot waves while dodging "minefields" of crab pots.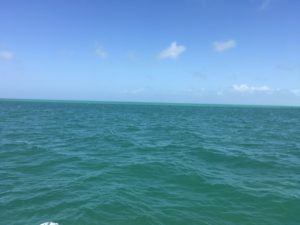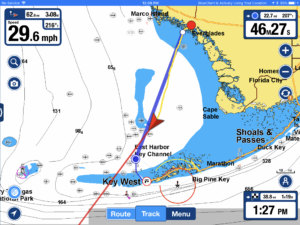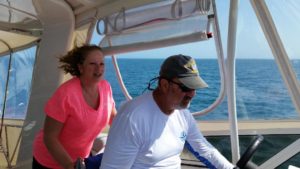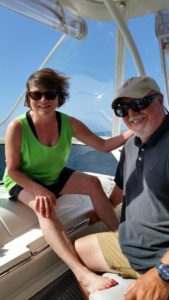 For the next few days in Key West we morphed into typical tourists…..
We walked for miles and miles up and down the famous Duval Street and the surrounding historical area.  Duval Street is home to a vibrant collection of hole-in-the-wall bars (we tried to hit them all), historic haunts, funky shops, art galleries, outdoor cafes (we tried to hit them all as well), and plenty of places to people watch.  We reached the southernmost point in the Continental United States – only 90 miles from Cuba.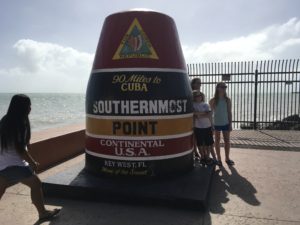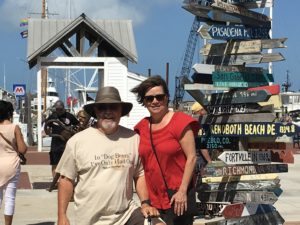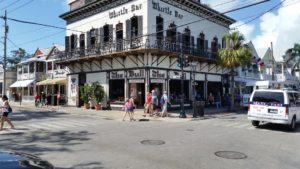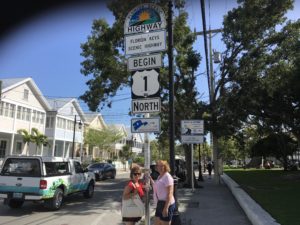 Key West was busy preparing for the upcoming Valentines Day…….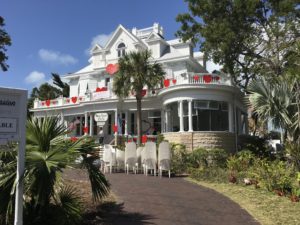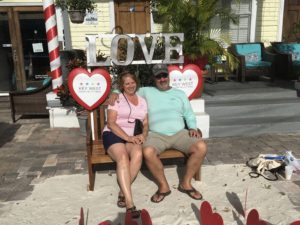 Traditionally, live poultry has free reign of the streets of Key West………..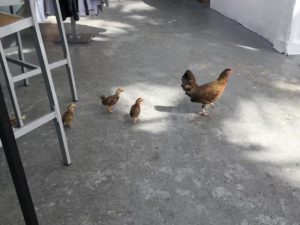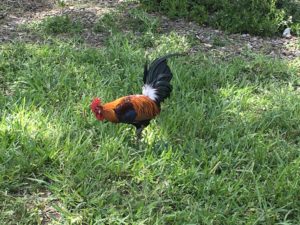 Some of the more prominent tourist stops are of course the home of Ernest Hemingway, the famous Key West Lighthouse, the Kapok trees, and art galleries and museums.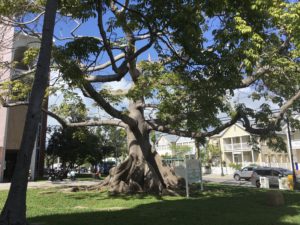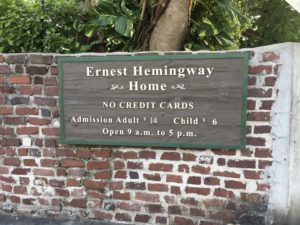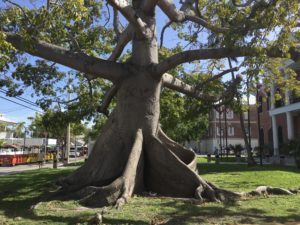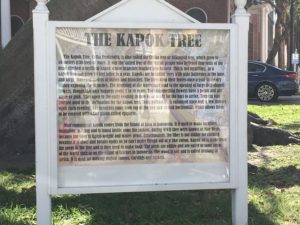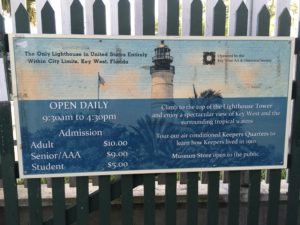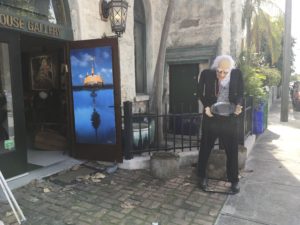 Key West is quiet the artsy-craftsy community!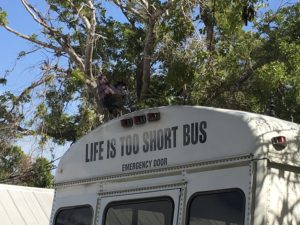 In our effort hit all the spots, nourishment and libation were required.  We were able to patronize at least some of them – Turtle Kralls, The Salty Anglers,  Half Shell Raw Bar, Schooner Wharf Bar, Key West Hard Rock Cafe – to name a few………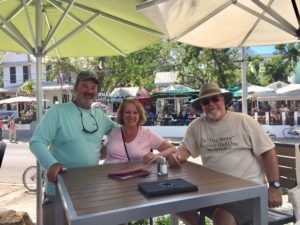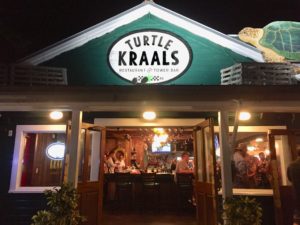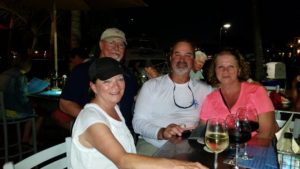 …..and of course, a toast in Jimmy Buffett's Margaritaville…..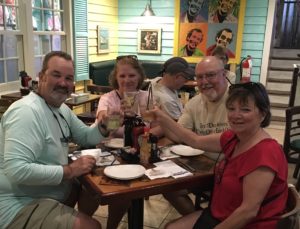 ….Here is Allen's new boat……and as he would later say, "That's when the fight started"…………………………..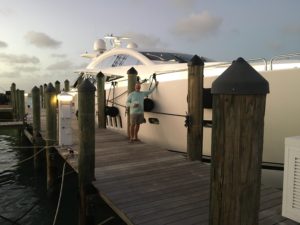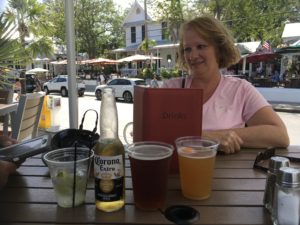 During our travels we occasionally bundle up trinkets and tourist items to send back home to the kids and grandkids……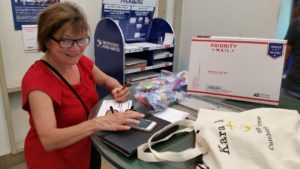 This was a funny little floating Tiki bar and you can see live mussels attached to the crab pots……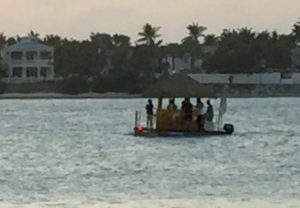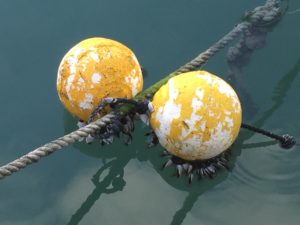 Our most beautiful sunset yet was in Key West.  Watching the sun set is a Key West "thing" – there is something magical and mellow about the boats cruising through the harbor towards the setting sun…………Sunset Pier is located at the end of Duval Street on West Harbor and is a place to see it all.  Tourist and locals alike gather each evening to celebrate and see nature's colorful phenomenon from one of the best seats in town.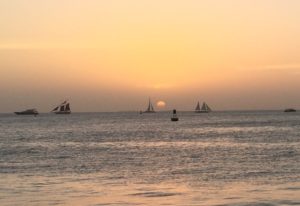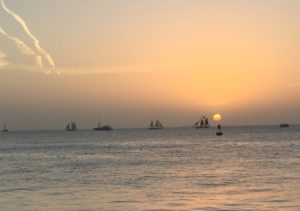 At dinner that night, we overlooked our marina (Key West Bight) and their dinghy dock.  The first photo shows all the dinghies from boats anchored out in the harbor and in port for dinner.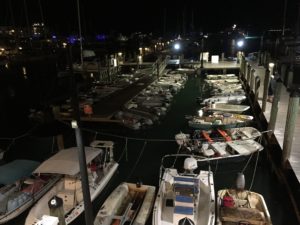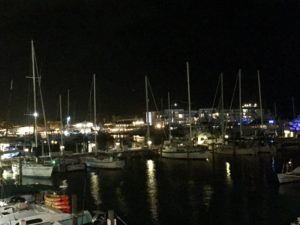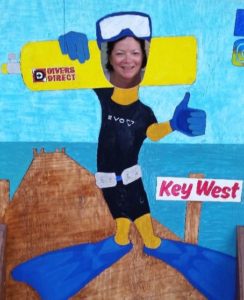 ……………tomorrow is off to Marathon Key!