Our longtime friends Allen and Sharon from Tennessee picked us up from the marina and took us to their Florida home on the Homosassa River to spend our first night on land in 75 days!  A big warm bed, a fireplace burning, a shower so large that Karen could run around in it (and lots of hot running water- a treat in itself for any boater).  We visited on their dock a while and to warm us up for our boat ride to dinner, Allen shared a goat skin bota bag with Ron (brought back from their recent trip to Spain), which of course they had to try out immediately.  For medicinal purposes on a cold Florida evening.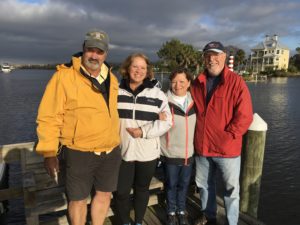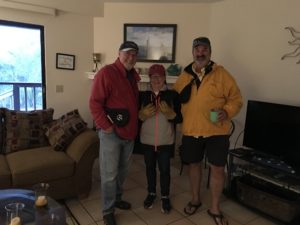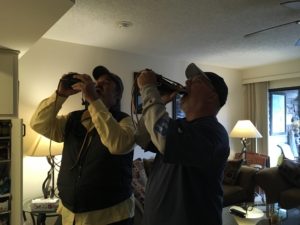 Homosassa River is a small fishing village that is home to a wide variety of wildlife such as birds, manatees and monkeys – yes, we said monkeys!  A special trust was set up for Monkey Island which is just across the river from their home.  The white bird in the first picture is a stork.  This is the first stork in the wild that any of the four of us had ever seen!  The second picture shows a colorful blue heron.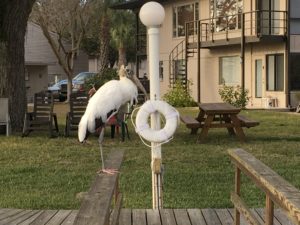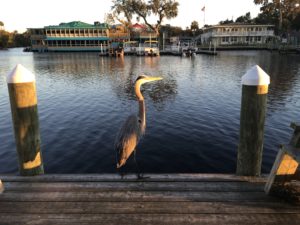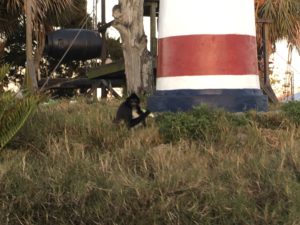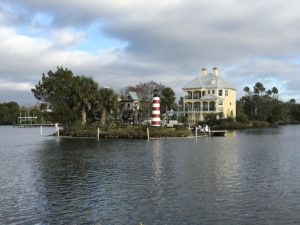 After a short visit on the dock and meeting Allen and Sharon's Florida neighbors, we took a chilly boat ride on their boat to dinner at "The Freezer".  The Freezer used to be a processing center for fresh fish and is now a popular local hang out – with a bit of character – to say the least.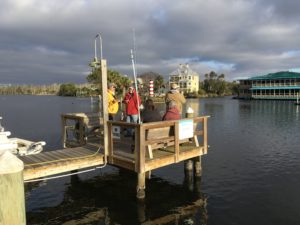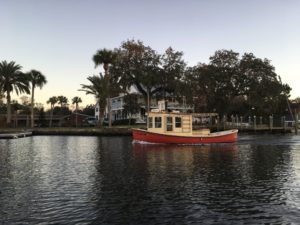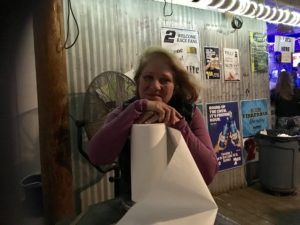 It was another chilly boat ride back to Allen and Sharon's to watch the Titans play the Patriots in their playoff game.  Before the game we all shared a 30 year old bottle of French vintage wine.  The wine was great – the Titans – not so much…….