Gore Bay is a popular stop with the Loopers because of its protected harbors.  It is nestled in a quiet little village between two ridges.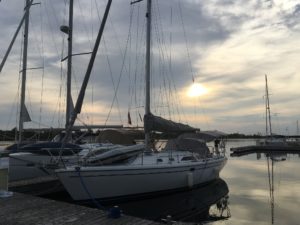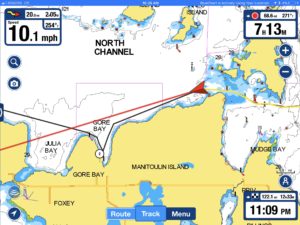 Our journey through the North Channel today was pleasant with deep water and little traffic.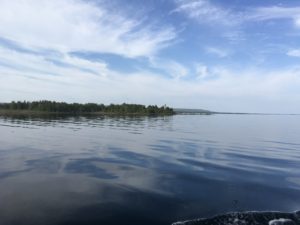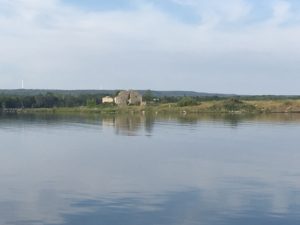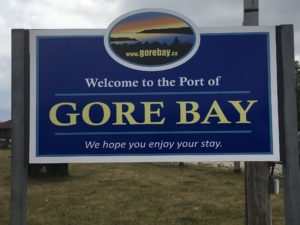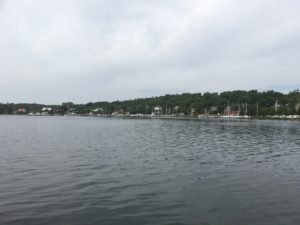 The marina was well run with a great young staff and a well stocked ship store.  Even ice cream and chocolate!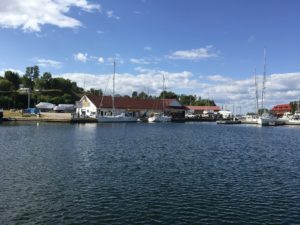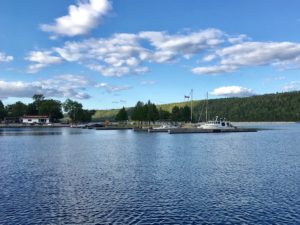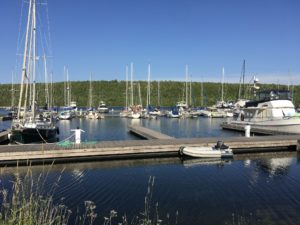 The view from our slip of the sun both rising and setting on the ridges was vivid and colorful!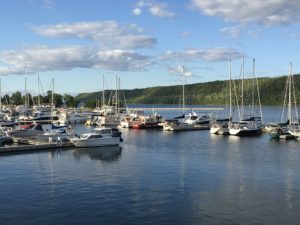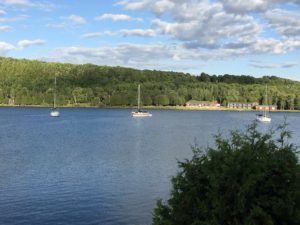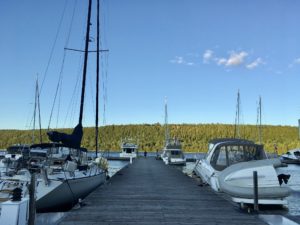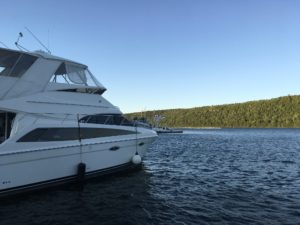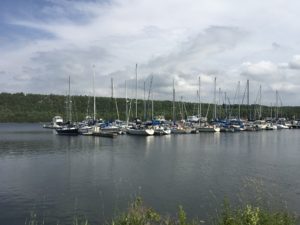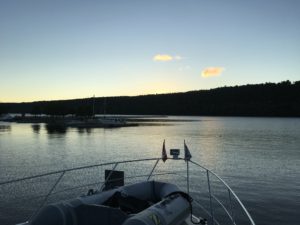 Our leisurely walk through town was short.  We hit all three spots – the grocery store, the hardware store and the liquor store – and we re-provisioned from them all.  The museum was closed!  The local brewery was busy and we finished the evening at Buoys Eatery, a great little burger and pizza joint with live music.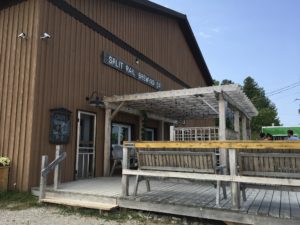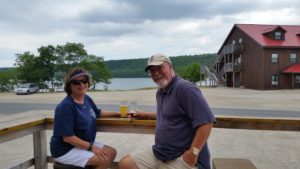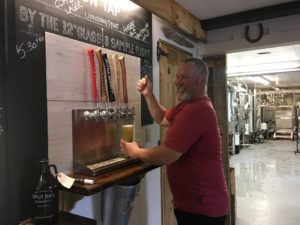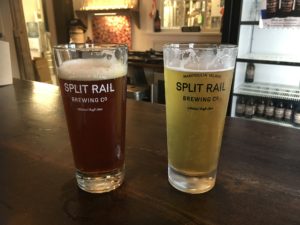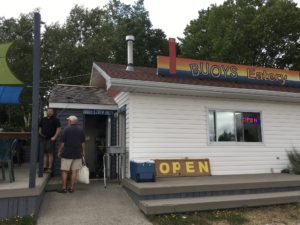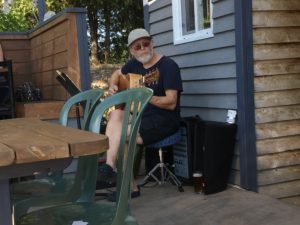 On the following day's wanderings we encountered a yoga session in the park's pavilion, pickleball, and a chair – full of fun – for obvious reasons…..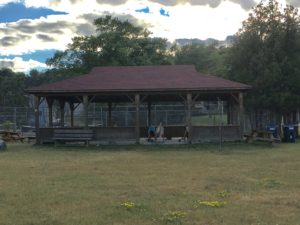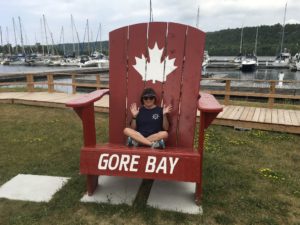 We had planned on leaving early that morning but the strong winds and rocking boats delayed our  travels…..several boats left the marina only to return because of rough seas…..that was enough to convince us to stay put another day.
We found Rocky Raccoon Cafe with global cuisine, primarily Thai food.  It was a one-man operation from start to finish.  Even with a nice crowd, Chef Robin Pradhan greeted us, seated us, took our order, cooked our food, served, checked us out and cleaned up afterwards.  Ron had Thai Chicken, Karen had dumplings.  The windows were open and the breeze from the bay was cool.  We were quite impressed and it was a perfect evening.  It was an eclectic place and we noticed several Beatle posters on the walls – we figure the restaurant name came from the Beatle's song "Rocky Raccoon".  It didn't fit in with Thai food but – what the heck!  We are in Gore Bay, Canada!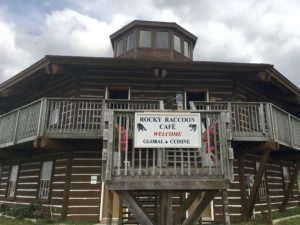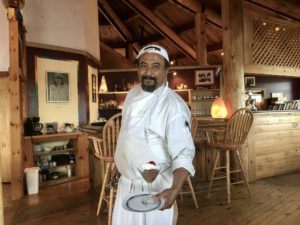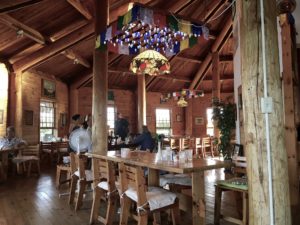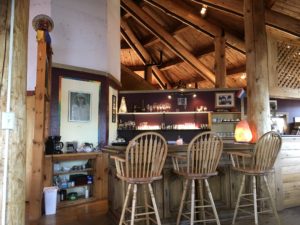 RANDOM STUFF: