We left Drummond Island and traveled through the Strait of DeTour into Lake Huron, where we crossed our wake.  "CROSSING YOUR WAKE" means you have completed America's Great Loop by returning by boat to the place you've been before.  We passed through Lake Huron and Mackinaw Strait when bringing Kara Mia home to Nashville in 2016.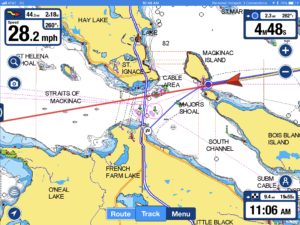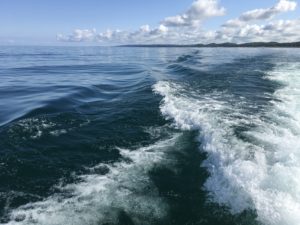 When you "CROSS YOUR WAKE", as an AGLCA (America's Great Loop Cruiser's Association) member, you are identified as a "Gold Looper".  This is when you remove your white "in progress" flag and replace it with your "Gold Looper" flag.  Flag identity and etiquette is an important and fun part of cruising.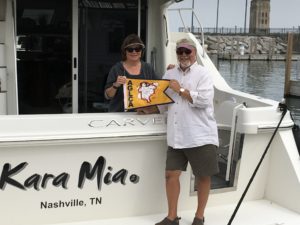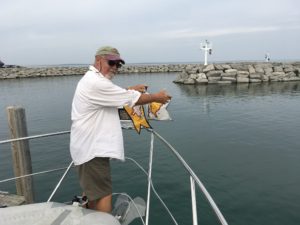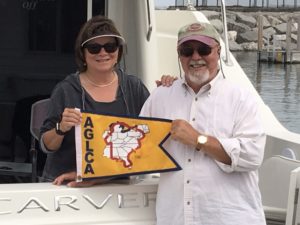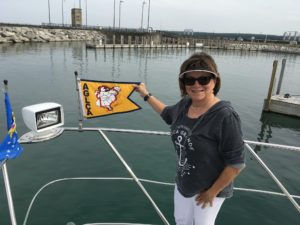 As we headed to Mackinaw City, we passed Mackinac (pronounced "Mackinaw") Island.  The ferry shuttles were fast and furious crossing the lake, giving other boaters little concern.  We were rocked and rolled!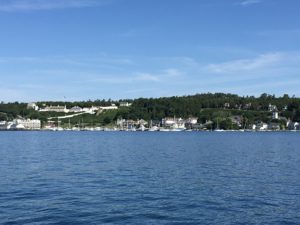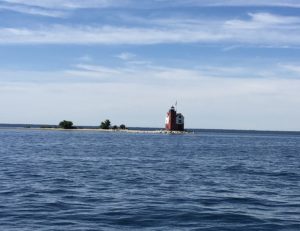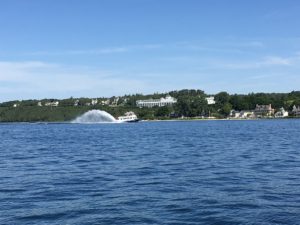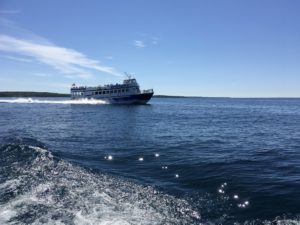 Mackinaw City (also known as fudge town) is a great little port that has a Gatlinburg feel to its shopping and restaurants – two fudge shops and four souvenir shops per block!  Due to serious winter weather, they only have about a 4-month season.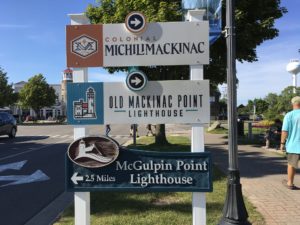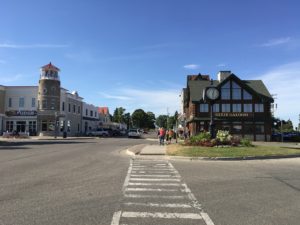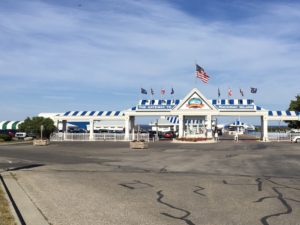 This is a tourist designed town with a quaint mall as a centerpiece.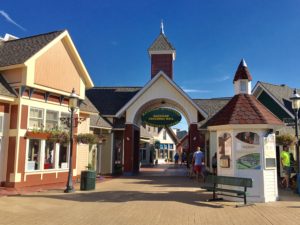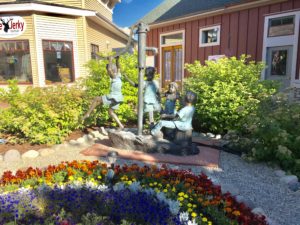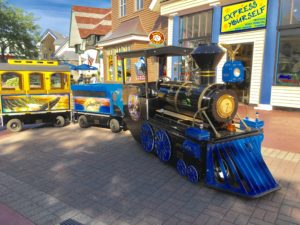 And of all the places we could pick to eat – it was The DIXIE Saloon!  Great burger and reuben sandwich!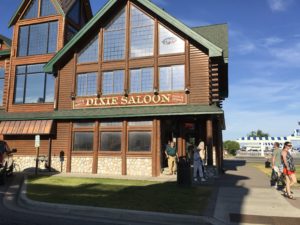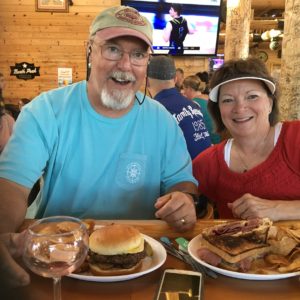 After a beautiful Michigan sunrise, we walked to the local Mackinaw Family Market to pay triple for a few groceries.  There are no Krogers or Walmarts here!