It was a damp, dreary, chilly day, but it was the 40 MPH winds that kept us docked in Brewerton for another day.  Our next travel day will require 8 locks and Karen was not keen on locking in high winds!  As "First Mate", it is Karen's position to hold the 20 ton boat by a cable that is secured to the lock wall.  A muddy slimy cable at that!  High winds and turbulent water are not in your favor.
We hung out at the boat most of the day and Karen fixed some comfort food for dinner – frito pie!  Not fancy but it was pretty good!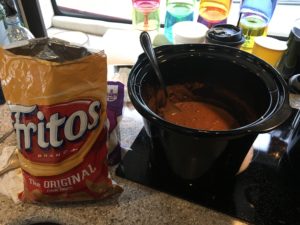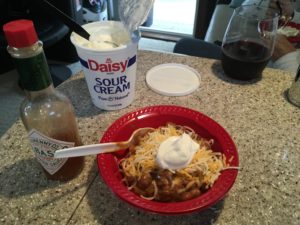 Before settling in for "looper's midnight", we noticed people in the boat next to us scurrying around and we went outside to find the most beautiful sunset.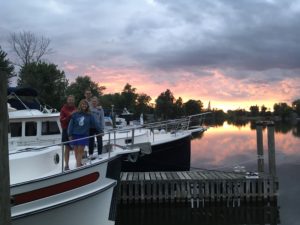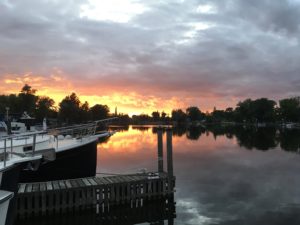 …..tomorrow on to Oswego……