As the moon was setting and the sun was rising we got a brief glimpse of the partial eclipse of the moon…….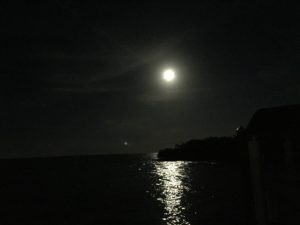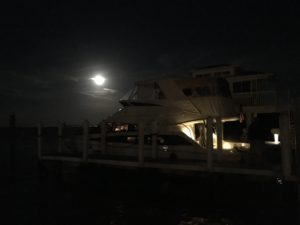 We said goodbye to the Venice and headed to Boca Grande Marina on Gasparilla Island.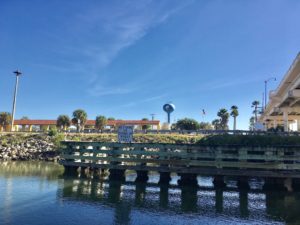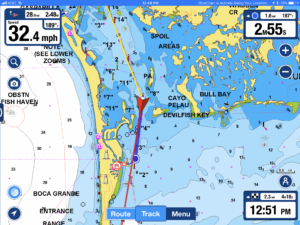 Karen enjoys photographing the dolphins as they frolic in our wake.  It is said that dolphins are attracted to symphony music.  Looks like they enjoyed Michael McDonald as well!  We have discovered that our wake at 10 mph is the perfect speed for them to follow.  Today we had dozens traveling with us for miles.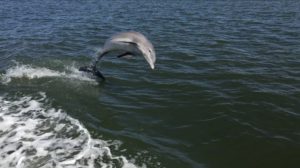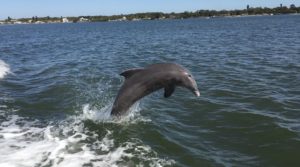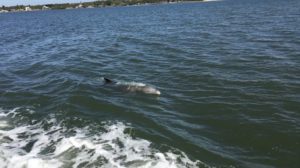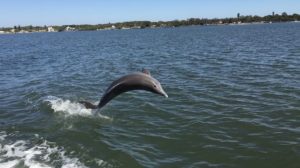 The Gasparilla Island Inn and Club is a popular golfing destination for the Bush family.  Off from the marina you see hole 7 at the entrance of the harbor.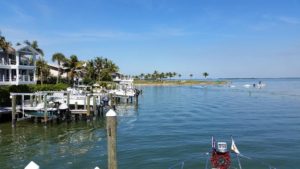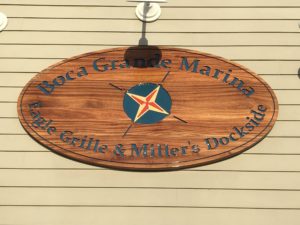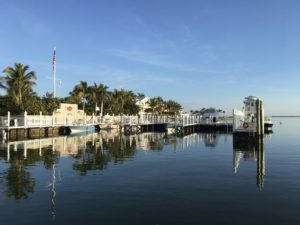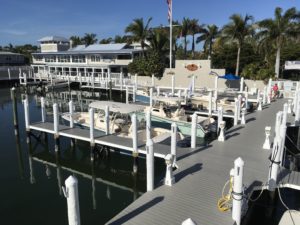 After we settled in we were greeted by Debbie and Chester.  They noticed on the back of our boat – "Nashville" – our home port.  Debbie and Chester are from Mt. Juliet, Tennessee and have a condo at Burnt Store Marina across the bay (just over for lunch).  Later we met John on "Indulgence", a 58′ Viking Sportfish.  He was entertaining his son and daughter-in-law on vacation.  John is originally from Canada but now lives in Ft. Myers.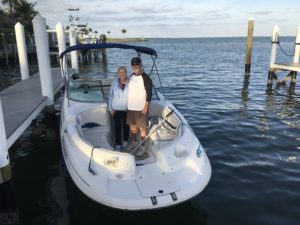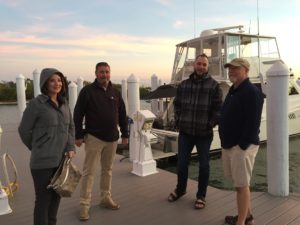 We dined on seared tuna at the marina's Eagle Grille and called it another day in paradise………