Departure from Turtle Cove was delayed due to skinny water.  Turtle Cove, while being an excellent marina, was primarily a boat storage facility for the area.  It is a good stop for loopers to layover for a day or two after completing the gulf crossing.  After bidding farewell to Herb, Lee and Maddie, and a few other loopers, we left the sponge docks of Tarpon Springs and entered the Anclote River.  It was a beautiful start with glassy waters and much appreciated warm sunshine (not so much later).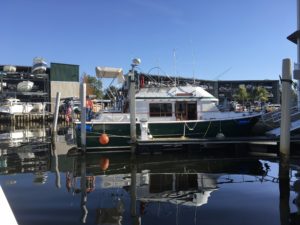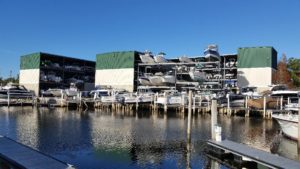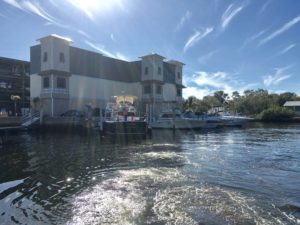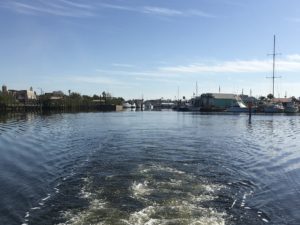 As opposed to when we entered in the fog, today we could clearly follow our red and green markers and see some of the beautiful homes along the river.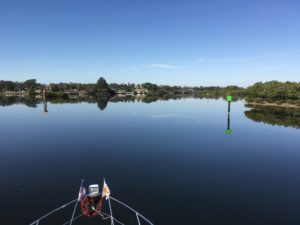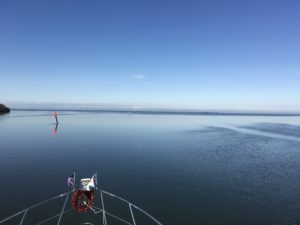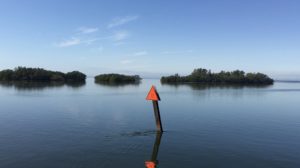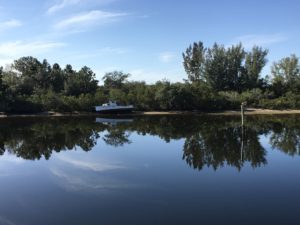 As we re-entered the ICW, it was back to bridges………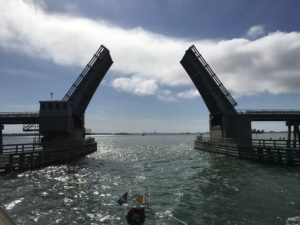 ………..and dolphins!  Karen was finally able to capture dolphins out of the water.  We also enjoyed a school of dolphins swimming and "belly-flopping" in our wake!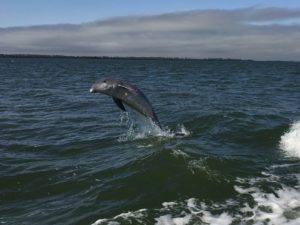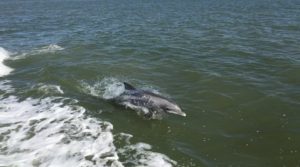 Later that afternoon (and shortly before we made it to the dock) the weather took a nasty turn.  The US Coast Guard issued a small craft warning due to 25-35 mph wind gusts and high swells.  Once again, as a result of the recent hurricanes, we witnessed numerous beached sail boats along the route.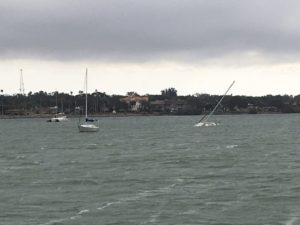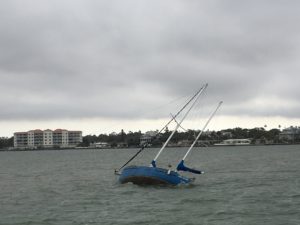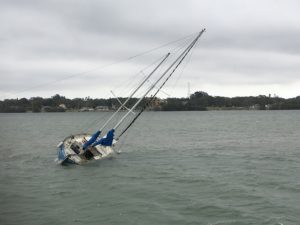 After we were finally (and safely) docked at Clearwater Beach Marina, we were joined by Ron's college roommate and fraternity brother (his brother from another mother), also named Ron.  Don't hold it against him, but he is an attorney in Tampa.  He tried relentlessly to convince Santa he would be a better boy this year!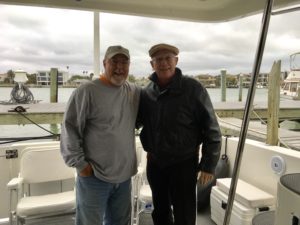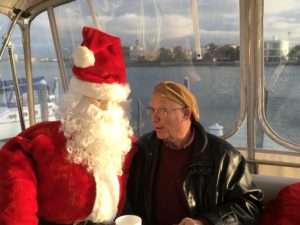 Enjoyed another beautiful sunset in Clearwater and caught up over dinner at Guppy's.