We fueled up – pumped out – and headed into Tampa Bay.  In order to leave we had to go under the famous Sunshine Skyway Bridge.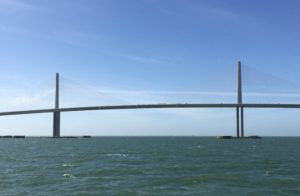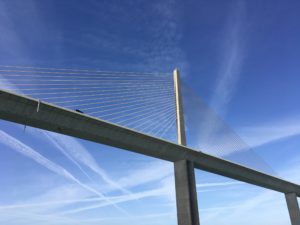 We were headed for Sarasota and Marina Jack.  Travel was windy, with another small craft advisory out.  Our sightseeing today included more million dollar mansions, more bridges, more dolphins.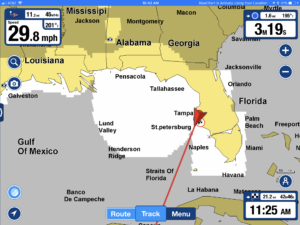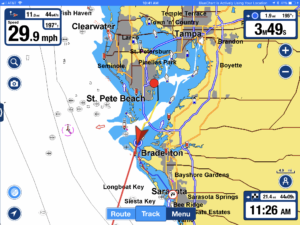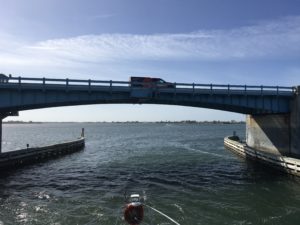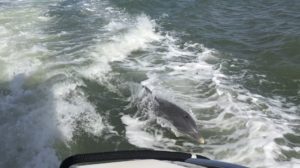 We were impressed with the sights as we entered Sarasota Harbor.  Dozens of boaters were anchored out "on the hook" and would dinghy in to our marina for provisions and fun.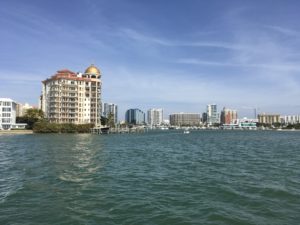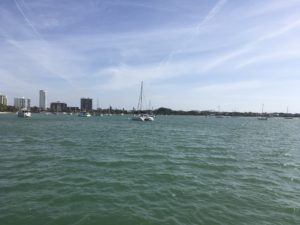 As you can see, we were once again dwarfed by the 100+ foot yachts docked at our marina.  In the second picture we are the small boat on the right.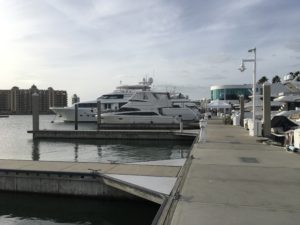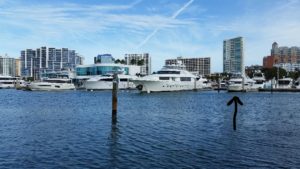 Cole (who lives in Venice but we know from the Braxton in Tennessee) and Mark joined us for a glass of wine and treated us to a delicious Italian dinner at The Mediterraneo Restaurant  in downtown Sarasota (one of their favorites)!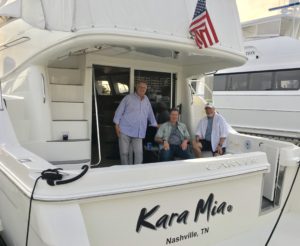 Great food and friends after another wonderful day on the water………….