There are safe harbor marinas up and down the Michigan and Wisconsin coasts of Lake Michigan.  They are about 30 miles apart, so you are never far away from a protected port when sudden storms blow up on the big bad lake.  Each port has a channel funneling a river to the lake.  The channels are lined with beaches and boardwalks, and both upscale and eclectic homes abound.  South Haven is one of these and is on The Black River.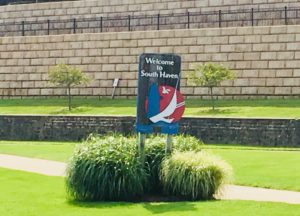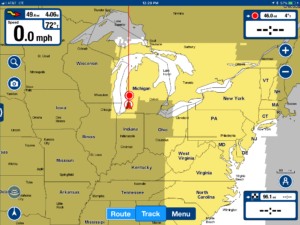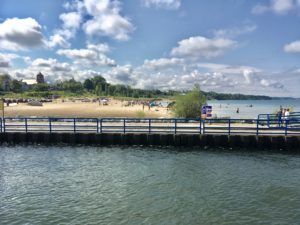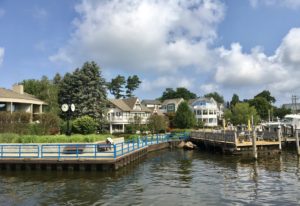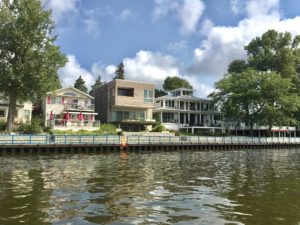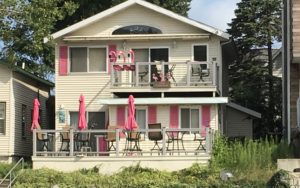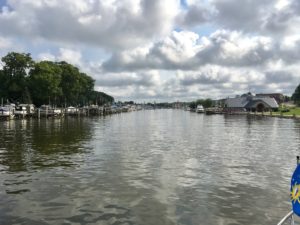 Many of the marinas we frequent are owned by Michigan's State Park system and they are all very well staffed and operated – South Haven is one!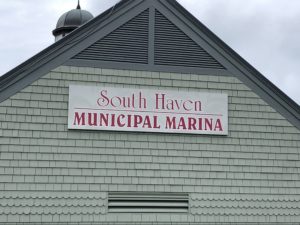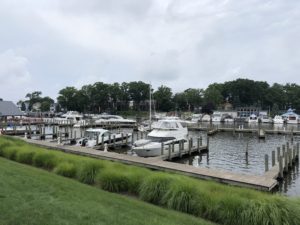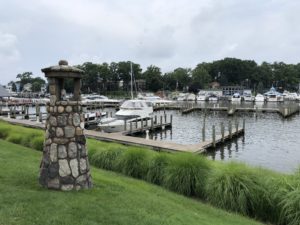 South Haven was a pleasant laid back community with a resort feel.  Being further south on the Lake, they seem to have more year round activity and a New England feel.  The coming weekend was to be their Blueberry Festival.  In 2012 Yachting Magazine recognized it as one of the "Top Ten Ports in America".  A walk around this tiny town found us visiting unique shops, the local bakery and a jewelry store.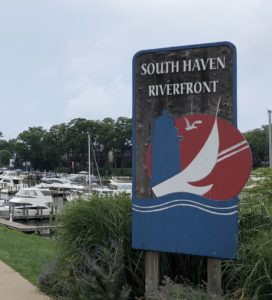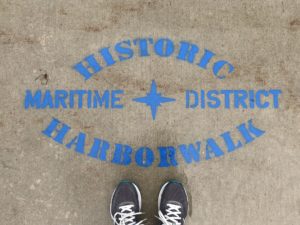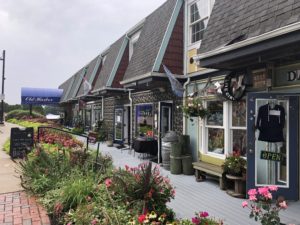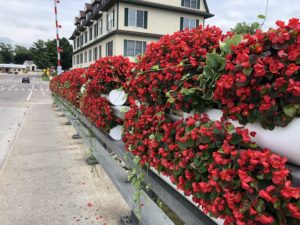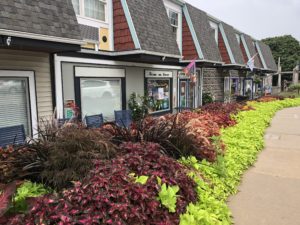 A necklace in the jewelry store window caught our eye!  It was one of blue saffire stones that transition through a wave from dark blue to clear.  To us this was significant as it was representative to us "crossing our wake" (completing America's Great Loop) and would be the perfect keepsake and reminder of our trip.  And it looked good on Karen!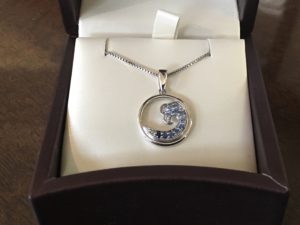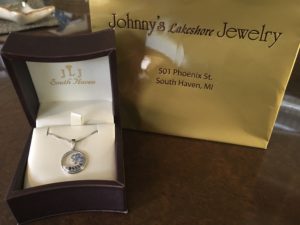 To celebrate, we went to dinner at "The Idler Riverboat" where we shared a Cajun seafood boil and watched it rain.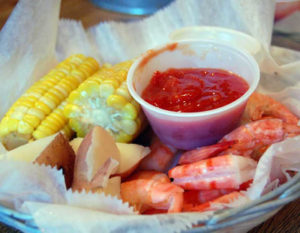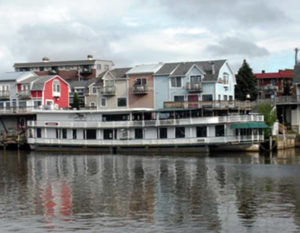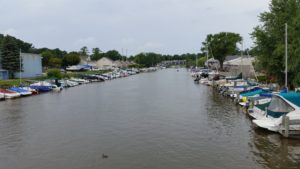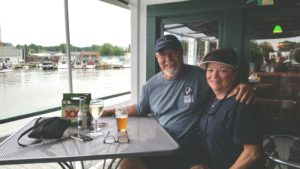 RANDOM STUFF: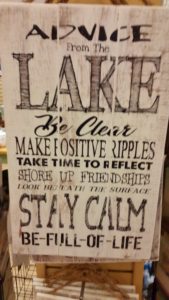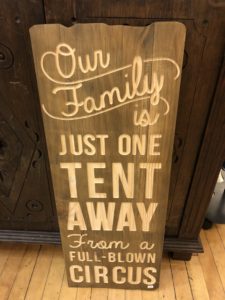 Tomorrow we cross the big blue to Chicago………