The moments before sunrise are always captivating.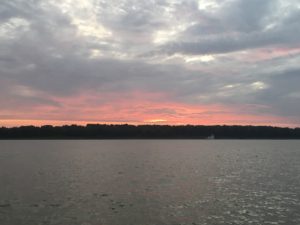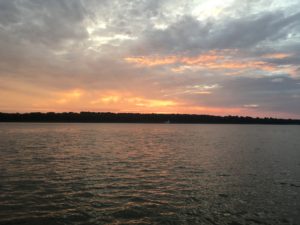 Then within seconds the sun bears itself in splendor over the horizon…..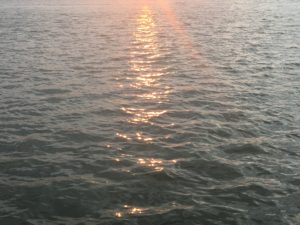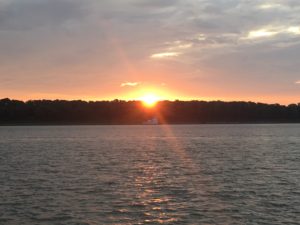 But today the warm sunshine soon gave way to the rain on the Ohio…..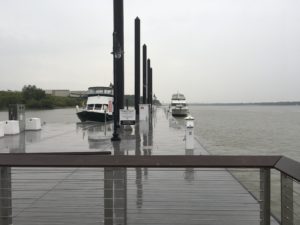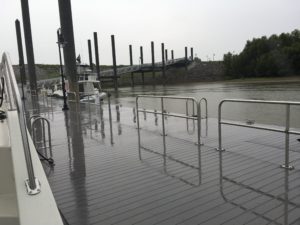 After the grueling travel day yesterday, and after seeing rain in the forecast, we decided to take an extra day in Paducah as a rain day.  We grabbed our umbrellas and headed out.  The ramp from the dock was steep and the historic downtown area of Paducah was right there at the crest…..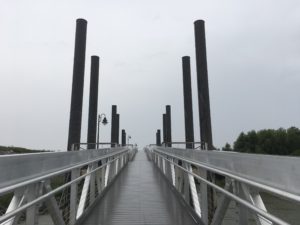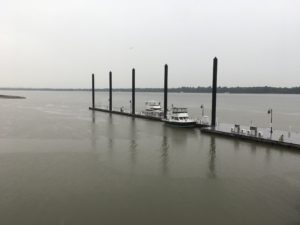 We were too late for the farmer's market, but the National Quilt Museum was near.  Just 2 blocks from the Ohio River, it brings quilting art and history to over 100,000 people from 40 countries annually.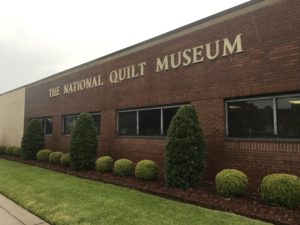 These commemorative statues represent those who helped Lewis and Clark on their travels to the Pacific Ocean.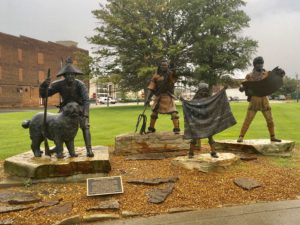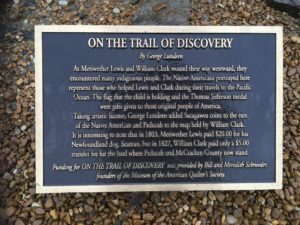 The Market House Museum is Paducah's only general history museum.  It houses artifacts from Paducah's historic heritage, from the Native American residents through its founding by famous explorer William Clark in 1827.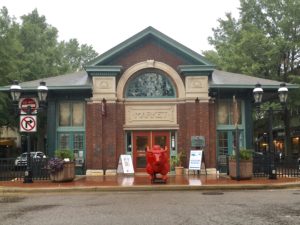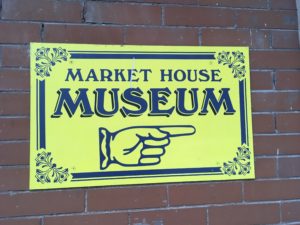 We enjoyed our walk through the charming historic downtown area, and of course – did a little shopping.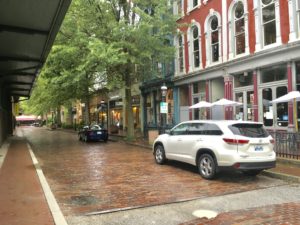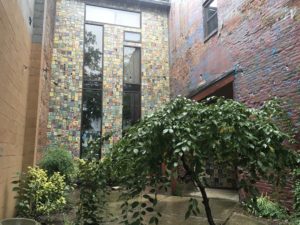 DOE'S EAT PLACE  was the most recommended in town so that's where we had dinner.  We had homemade beef tamales, homemade garlic buttered bread, steamed vegetables and the best filet with blue cheese sprinkles ever!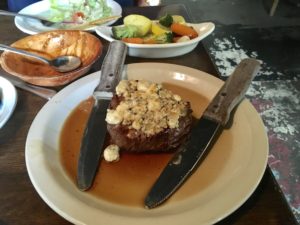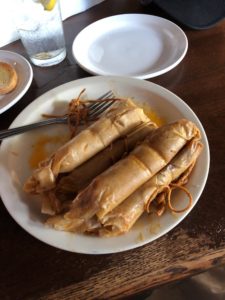 Robert was docked near us on his 39′ Mainship Trawler, "Dream Quest".  He completed the loop several years prior.  It's always fun to meet up with other loopers.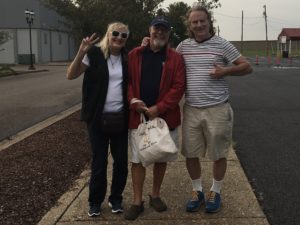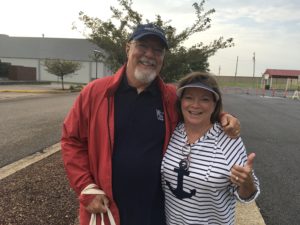 The floodwall in downtown has protected Paducah for 72 years.  It extends 13 miles, 3 miles of concrete and is 14 feet high.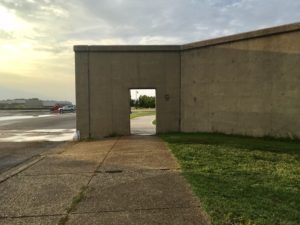 By the time we returned to make our descent back down to the docks the rain had subsided and sun was starting to peak out again.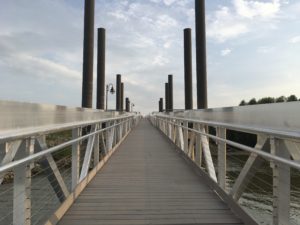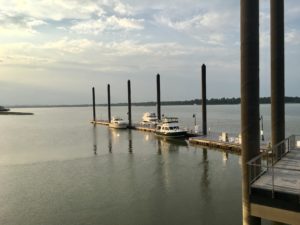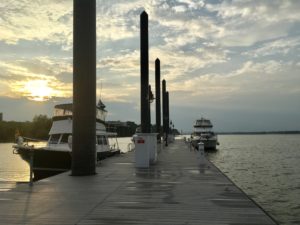 RANDOM:  Robert found this little clown after Katrina flooded New Orleans.  It is now his mascot.