We got up early and had a hearty breakfast at "The Fisherman's Wife" – yes – she is really a fisherman's wife!  Karen enjoyed a few hours of sunshine while feeding the little friends at the dock.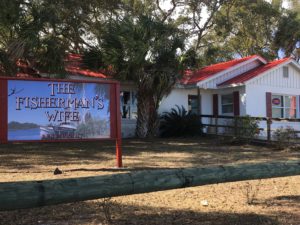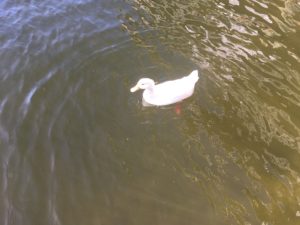 Ron, with Rick and XO Susan, aboard "Ginger Lee", consulted with Captain Kim (yes, she is a certified Captain and dockmaster) about the weather window for our crossing.  James, the marina's caretaker for over 20 years, also had valuable knowledge to share.  "DON'T GO!"    "DON'T GO!"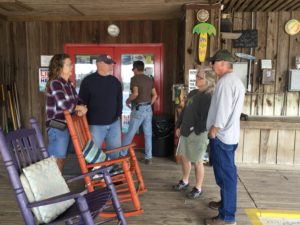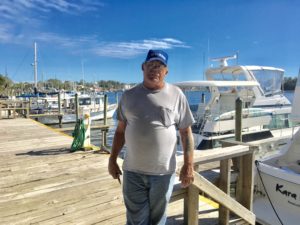 Later in the afternoon, we broke lines and headed out to anchor in the harbor off of Dog Island.  Here we could get an early start and avoid some morning fog (we thought!).  This gave us a six mile lead on the crossing.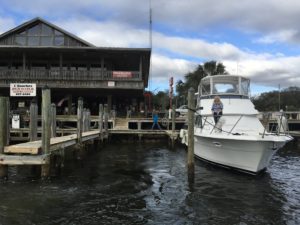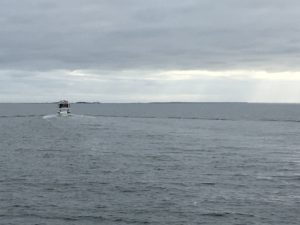 Along with four other "buddy boats" (Wine Speed, Sweet Relief, Ginger Lee and Blue Ayes), we dropped anchors at Dog Island for a restless night on the hook (anchored).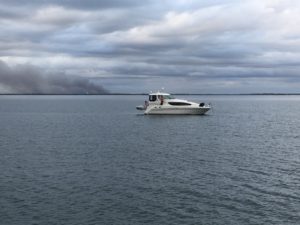 Despite a cloudy sky, we still got glimpses of the multitude of stars at night in St. George Bay.  Our anchor held…..and all was good……