It was a long trip across the Illinois River to the Mississippi River.  Actually our travel today was only 5.5 miles from Grafton Harbor to Port Charles Harbor, where we had scheduled some maintenance.  We said goodbye to Bru and Sandy (and Coconuts) and headed across.  Grafton Harbor Marina was in Illinois on the Illinois River and Port Charles Harbor Marina was in Missouri on the Mississippi River.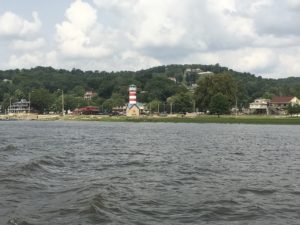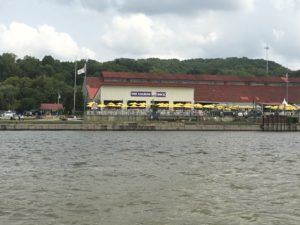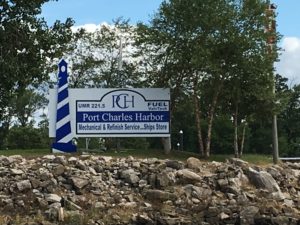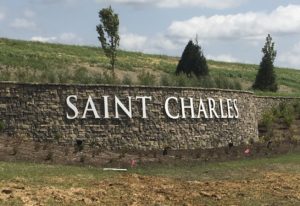 After docking and settling in, we walked around the marina and a nearby campground.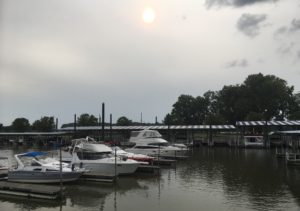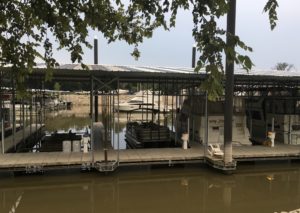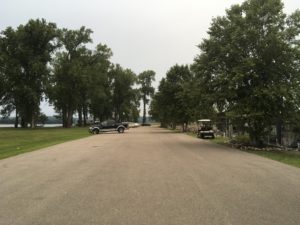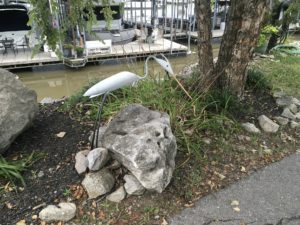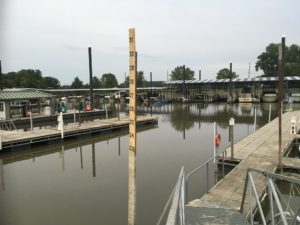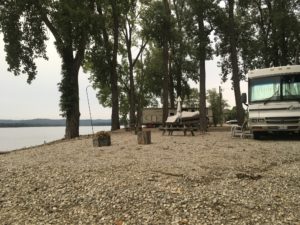 We walked to the Duck Club Yacht Club for dinner.  The Duck Club next door, and the marina have a reciprocal agreement with guests which allowed us the use of their restaurant and facility.  We watched the sun go down over the Mississippi while we dined on gourmet pizza and beef kabobs.  Then a short walk back to Kara Mia where we would batten down for upcoming thunderstorms.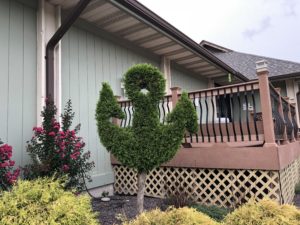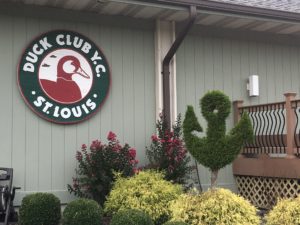 This little guy joined us in St. Charles and actually traveled with us for about a week.  I think we left him in Kentucky at Buzzard Rock.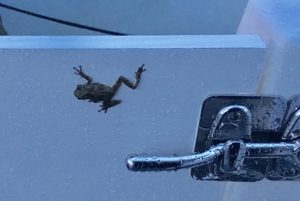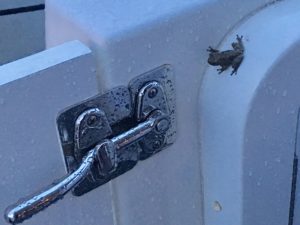 We were awakened by thunderstorms at 4:00 this morning and more at 5:30, but the weather cleared and even cooled off a bit – a welcomed surprise!  Paul Sr, Paul Jr, Dustin, Preston and Taylor got busy early on our maintenance work.  Port Charles Harbor is family owned and operated and the best Volvo techs ever! They impressed us with their work two years prior when we were bringing Kara Mia home to Nashville.  After discovering "gunk" in our fuel filters, it was determined we had taken on bad fuel.  We already knew this because ever since a fill-up in Canada we had noticed a change in performance that gradually deteriorated – thus our maintenance work here.  Because our fuel lines were working against nature, they had to pull Kara Mia out of the water to drain the tanks and lines.  UGH…."it's a boat"……(we use the term frequently).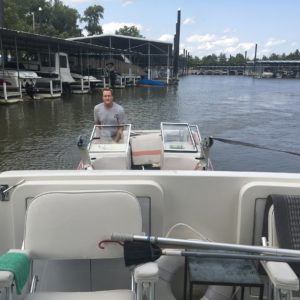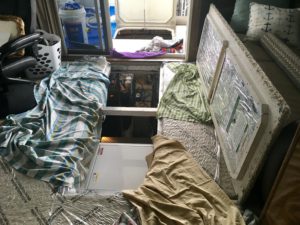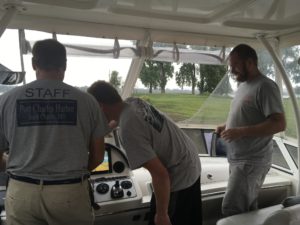 With an oil, fuel and filter change, they had us up and running in no time, and as you see on the map – back to our optimum 39 mph!  We were ready to roll!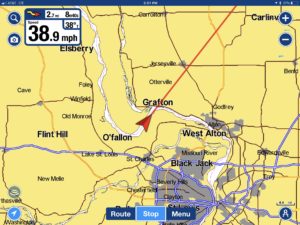 Not only do they have excellent technicians, but Port Charles also has very talented body work and fiberglass specialists who are able to turn a wreck into something creative.  The dragons and pirate ships and sharks are actual boats created here and are used in boat parades and for parties.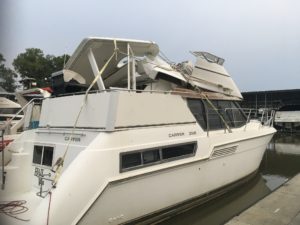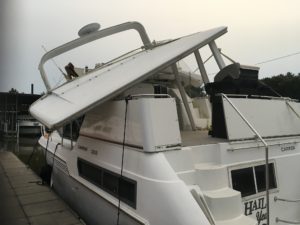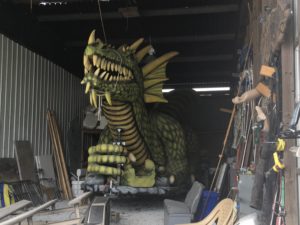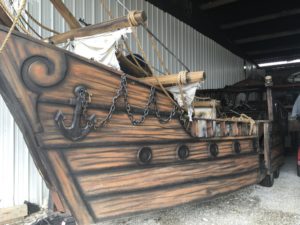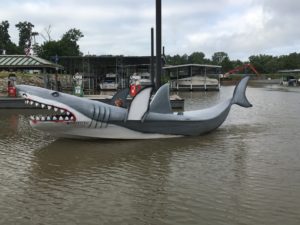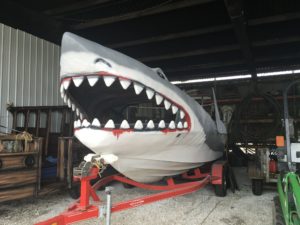 RANDOM STUFF:  "Linda" is a good friend of ours….and our other friends Allen and Sharon are joking about naming their new boat "He Didn't Ask"…..so we thought "She Said Yes" might be inspiring.