We had a nice travel day but not so much for this sailboat that didn't make the bridge "open"….and he sunk shortly thereafter…..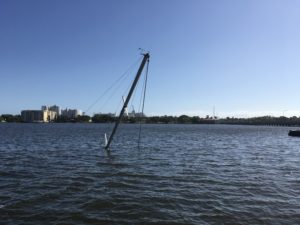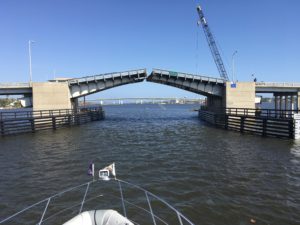 Passing boats are always interesting, especially this survey boat which looked more like a government sponsored outing…..and the kayak race….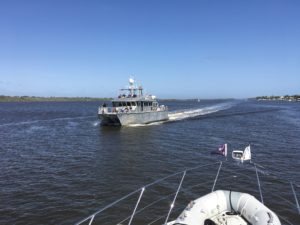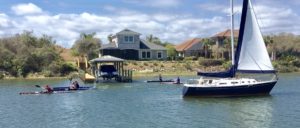 Again we enjoyed looking at the homes along the waterway and yet we found more damage, including this completely shut-down marina…..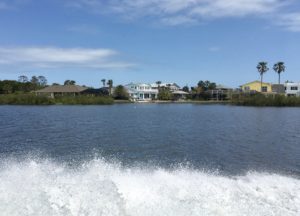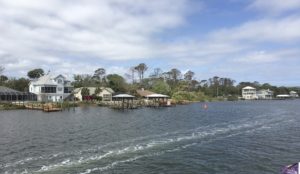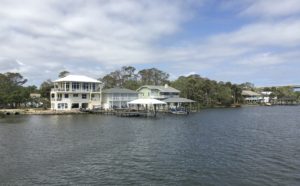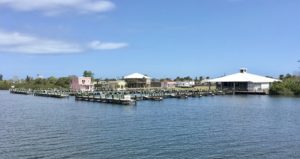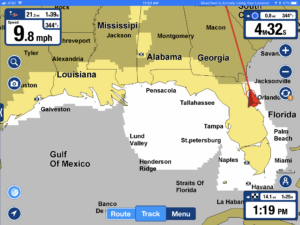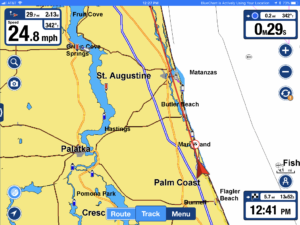 After arriving at the marina, Ron did his usual dock-tour.  He thoroughly enjoyed the catamarans (thinking of a power-cat someday) and always likes the look of a Nordic Tug.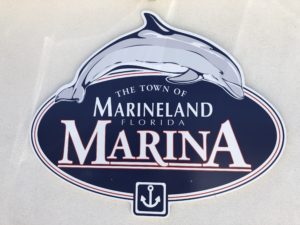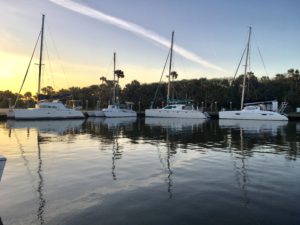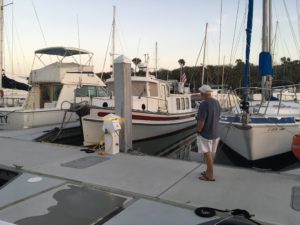 Directly across the street was the famous and historic (opened in 1938) Marineland.  It's mission has changed from an entertainment center to an education center and as a preserve for injured sharks, sea turtles, and dolphins.  It was fun being up close and personal with the sharks and sea turtles, however, we have already seen a lot of dolphins in their "natural" state.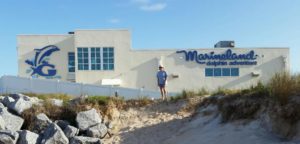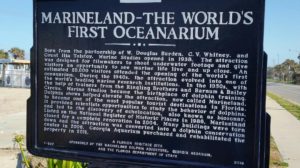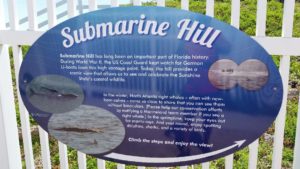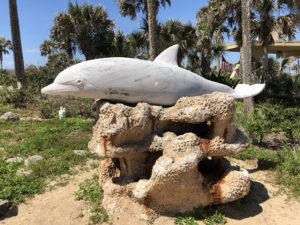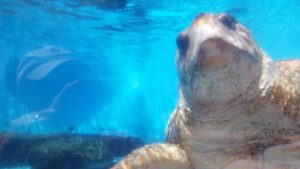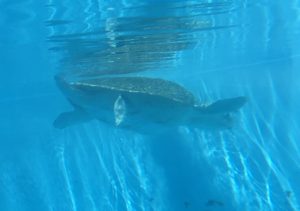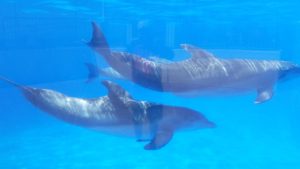 As we sat on the boat, we kept hearing a roaring sound – then we crossed the street and discovered where it was coming from.  A very vibrant and active surf crashing on the rocks along the beach.  Immediately adjacent was a "River to Sea" preserve.  Karen enjoyed the seaside………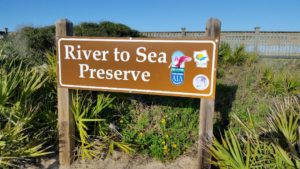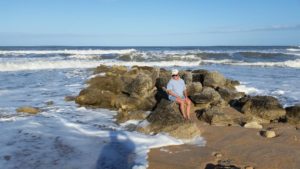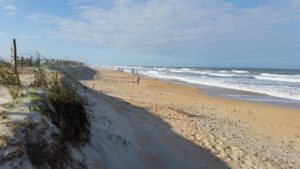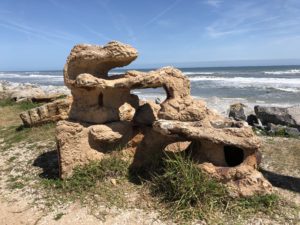 …..Ron enjoyed the river side…..while on our bikes there, we saw lizards, terrapins, and a 4-foot rattlesnake.  It had a small rustic campground and beautiful trails to the Matanzas River that we had just traveled yesterday.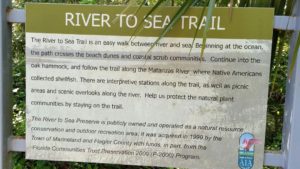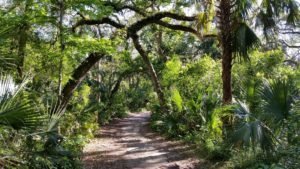 …..we watched the sunset over the Matanzas River……