Left Key West in what we thought would be manageable two to three foot swells……..and it did start out that way.  The first picture shows the southern most point of the United States at Key West as we entered the Atlantic.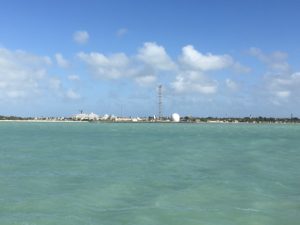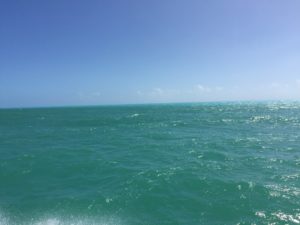 After an hour into our trip the wind picked up and the swells grew.  Because of a change in wind direction, we were now being tossed by four and five foot swells.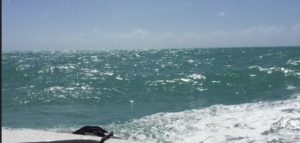 Hence, we crossed from the Atlantic side of the Keys to the Gulf side to find wind protected waters.  After crossing under the US-1 bridge the waters subsided substantially and we enjoyed the remainder of our trip to Marathon Key.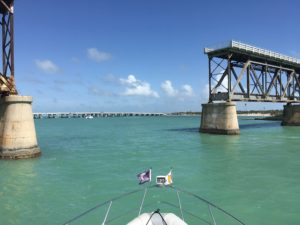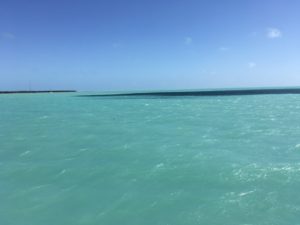 At the Marathon Marina we were greeted by a friendly manatee who enjoyed drinking from our water hose as we (Allen) washed the salt residue off of Kara Mia.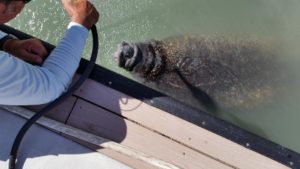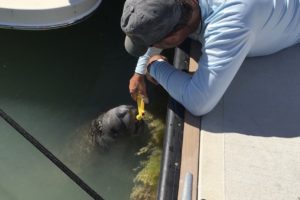 We toured the marina with Allen and Sharon enjoying the floating docks, ship store, pool, restaurant, boater's lounge, fish cleaning stations (which was popular with the birds) and all other amenities Marathon Marina had to offer.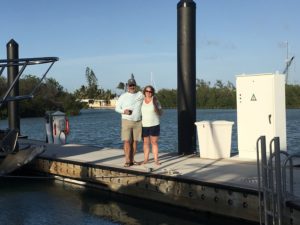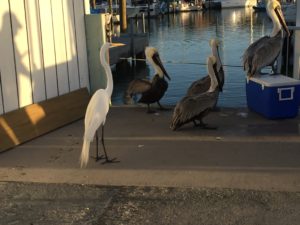 We were joined for dinner by our Nashville friends, Joe and Reba, who were wintering at nearby Islamorada.  We all piled into (see Allen's space) their car,  headed to nearby Burdine's Waterfront Restaurant.  One of the reasons you dine at Burdine's is for their famous basket of french fries.  Bonni (second from left) made sure we had plenty of those fries!  The last picture shows some of Hurricane Erma's damage to a former marina next door to Burdine's.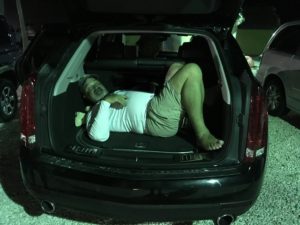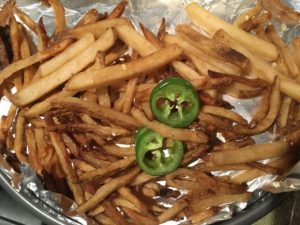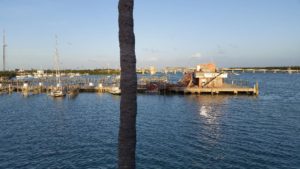 This sunset is from the Atlantic side of the "Seven Mile Bridge" .  You have to look close to see the small access arch of the bridge on the right.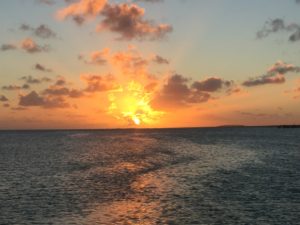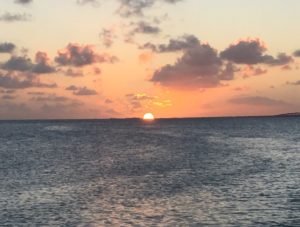 Santa had so much fun in Key West that it ultimately lead to his jumping ship and attempting to head back via the dinghy.  Luckily Allen caught him in the act!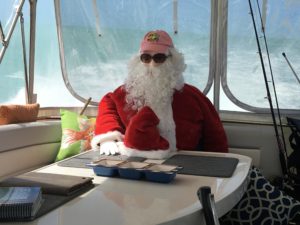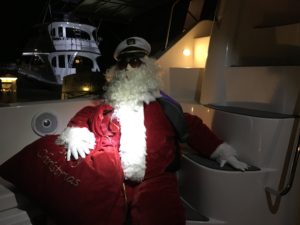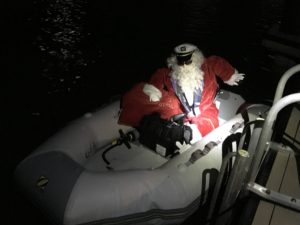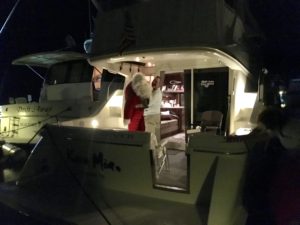 Wednesday we had Kara Mia pulled at Marathon Boat Yard for some scheduled routine maintenance on the pod drives.  Sadly this is where we said goodbye to Allen and Sharon as they left to go back to Homosassa.  It had been a really fun five day whirlwind!