Marathon Key as a whole was a great stop.  We certainly enjoyed the marina and it's amenities.  Being near the fuel dock, we watched the large boats coming and going each day – one to Miami, one to the Bahamas and one to Key West.  One even launched a BMW motorcycle from his bridge.  After refueling Kara Mia, we were lamenting the expense – until we saw the fuel bill of the ninety foot Cheoy Lee – over $3,000!  Debbie (the dock master) and Robert (the boss) were most accommodating!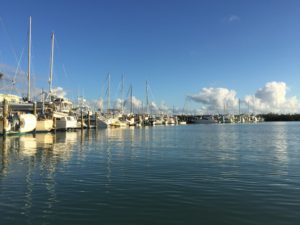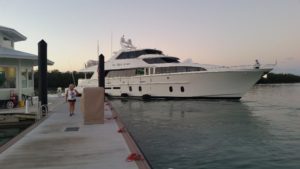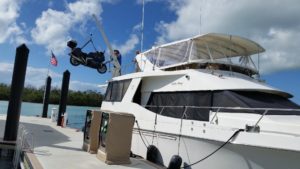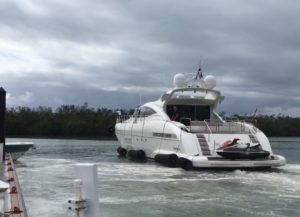 Although there were several other looper boats at our marina (Dixie Belle, Best Day Ever, True North) we heard there were other loopers on the Gulf side at Faro Blanco Marina.  We got on our little folding bikes and trucked on over with our wine – for docktails.  There we met new loopers and saw others we had encountered along the way.  Being located adjacent to a Hyatt Resort, Faro Blanco was a bit more upscale and had a more tropical atmosphere.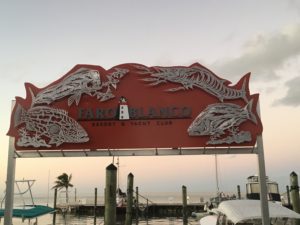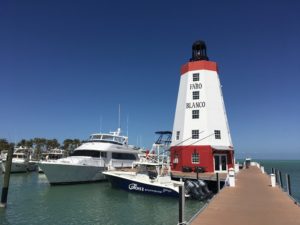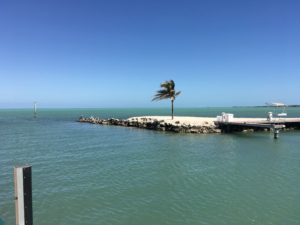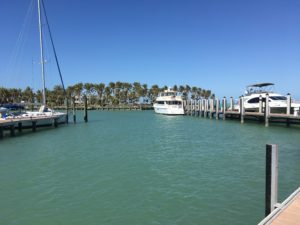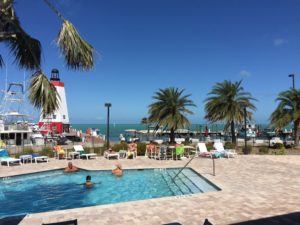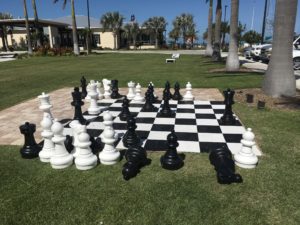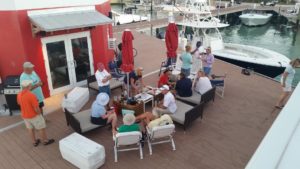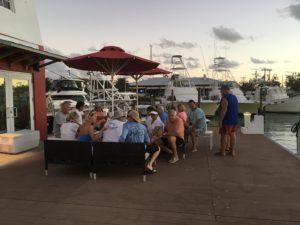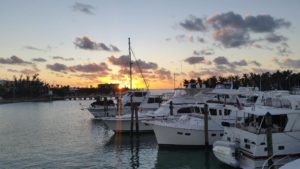 Back at Marathon Marina, we were finally ready to launch our dinghy and explore the waters there (Ask us about the shark sighting!).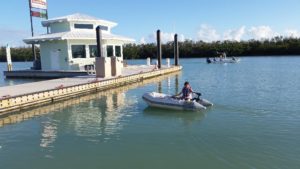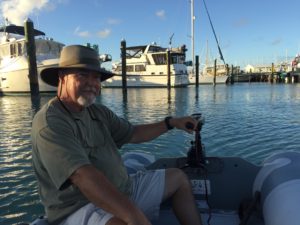 that evening we joined some local boaters for a marina sponsored bingo game.  Nothing won but fun was had!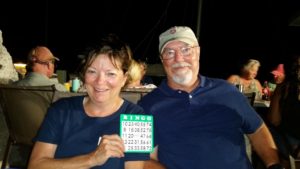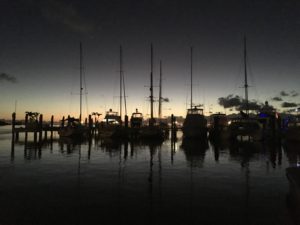 …….tomorrow we move on to Islamorada on Lower Matecumbe Bay……