Monday was a lazy day (actually nothing is lazy about this adventure).  We shopped, walked and visited, and prepared for travels Tuesday.  We found Zendeavor (another boat from Nashville) on another dock.  We previously met Bogue and Laura on Zendeavor in Tarpon Springs and again in St. Pete.  We also met Ramie, Tim and their dog Ringo – more loopers – on a neat red Ranger Tug called "Miss Norma".  As the sun set our last night in Sarasota, we watched boats in and out of the harbor…….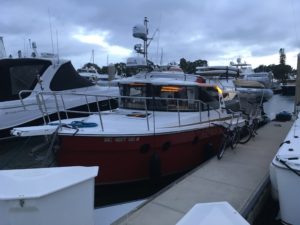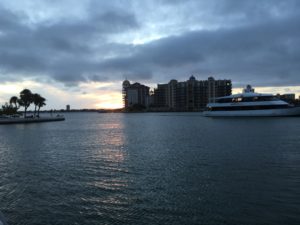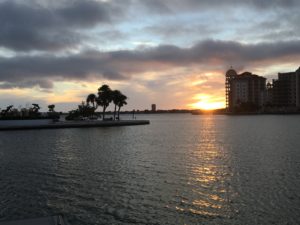 Our morning travels took us by more big homes and several neat restaurants along the Intracoastal.  We've seen many of these that their patrons arrive on boats as opposed to cars.  The colorful restaurants, along with the beaches and kayaks, are more signs of the boating lifestyle in south Florida.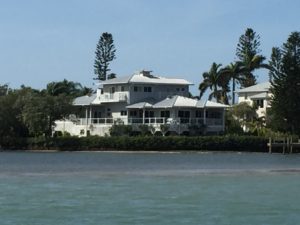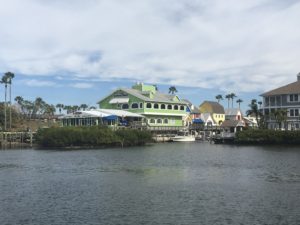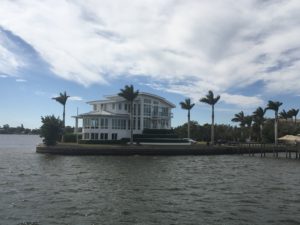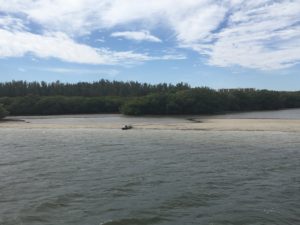 ….looks like we're heading for Cuba, but actually just Venice (Florida – not Italy)……..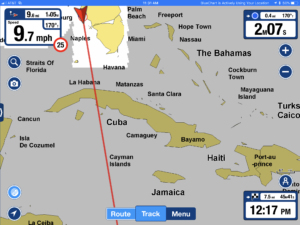 ……….as we look around our boat today, we realize Kara Mia is beginning to look a lot like The Clampetts.  With what we brought (way more than we needed), and what we have accumulated along the way (dinghy, bikes, fenders, fender racks, Santa, flags and wreaths) things are getting rather cluttered – but hey, it's a boat!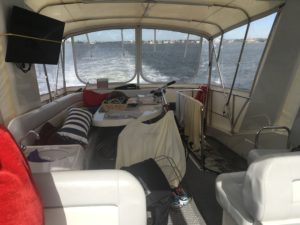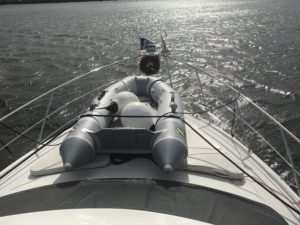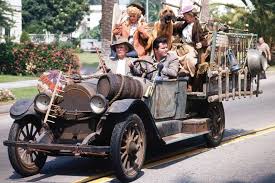 We're docking at the Crow's Nest in Venice, Florida tonight.  Our walk along the beach found dozens of surfers, which is highly unusual for the west coast of Florida.  Apparently the combination of wind, current and jetty made for good surfing conditions.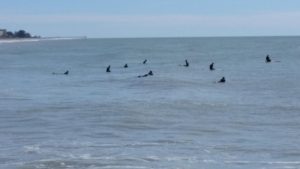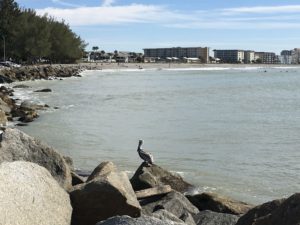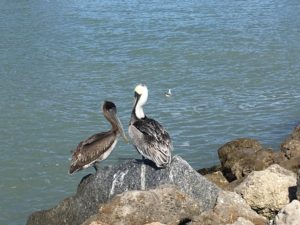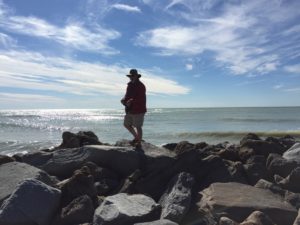 First "blue moon" in years, with an eclipse to arrive early in the morning……..