It was our pleasure to have good friends Joe and Reba from Nashville (Gallatin) make the trek to Mackinaw City to join us for a few days on Kara Mia.  Despite a rainy start, it didn't dampen our spirits.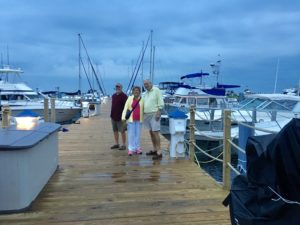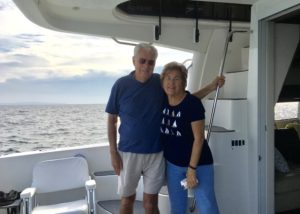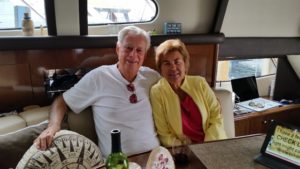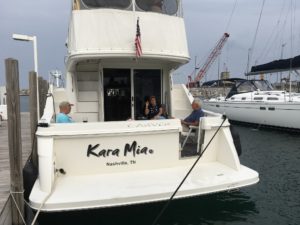 Reba brought Kara Mia a gift of "Cara Mia" wine – who knew?  A great surprise!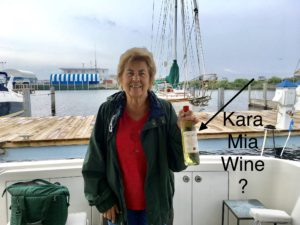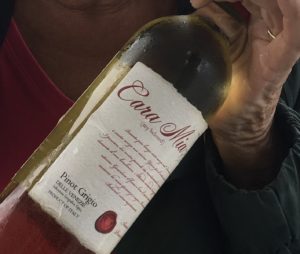 We quickly got into the tourist mode to see what FUDGE CITY  had to offer.  We found "Tin Man" at the mall and the The US Coast Guard Museum was nearby.  Before returning to the boat for the evening, we found a Shoneys style buffet, THE PANCAKE CHEF, with $4.00 wine for dinner.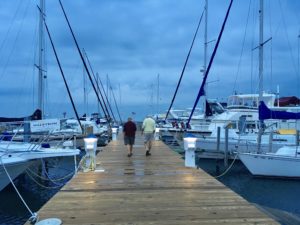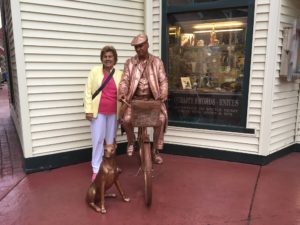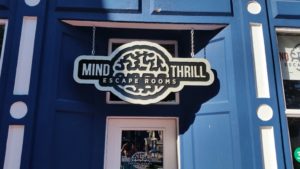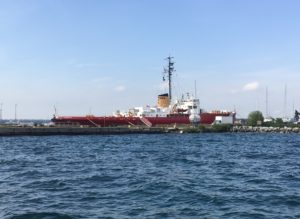 Next day we boarded a ferry shuttle to Mackinac Island.  There was something similar to a cattle-car feel to the 15 minute ride!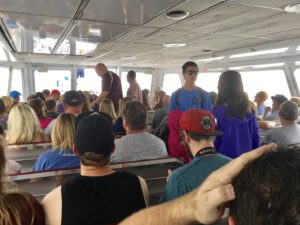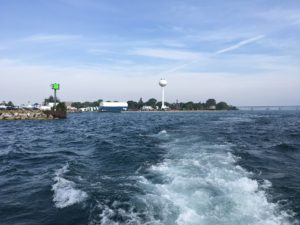 With priorities in line, we started our tour with a snack and Bloody Marys at the Pink Pony.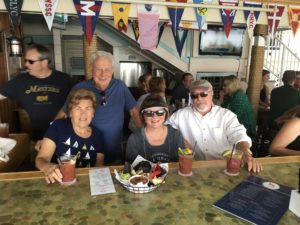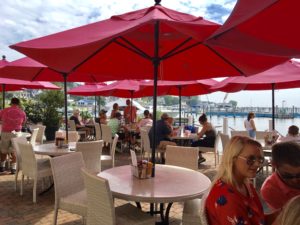 Being void of motorized vehicles, the only modes of transportation are walking, biking or horse-drawn carriage rides.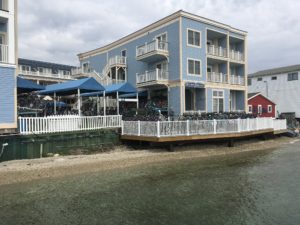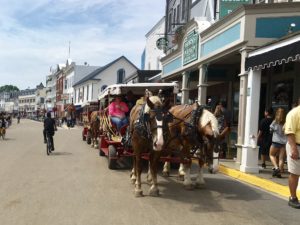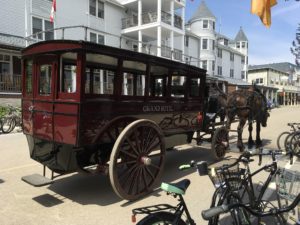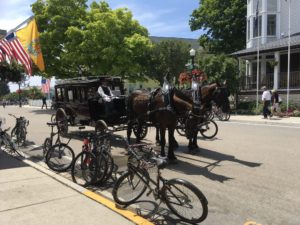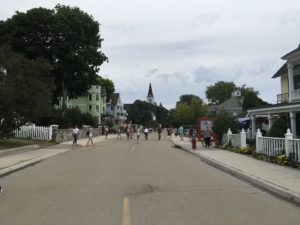 We shopped, sampled and surveyed the island and found the architecture and landscaping impressive.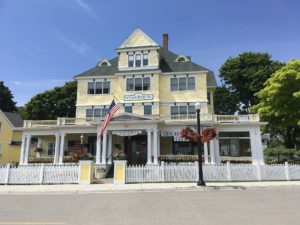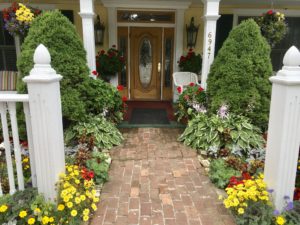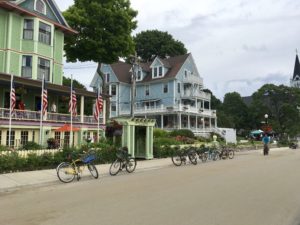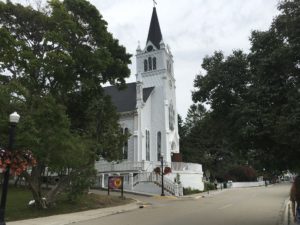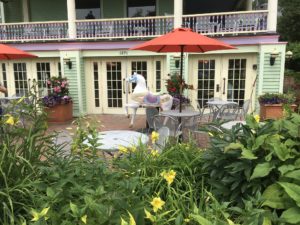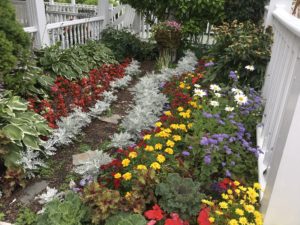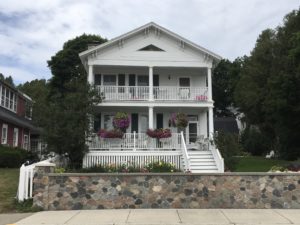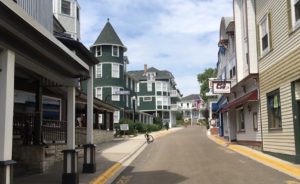 After a healthy tour around the island, we chose the waterfront "Carriage House Veranda" at Hotel Iroquois for lunch.  Its garden setting is designed with brilliant color and foliage overlooking a private beach and the harbor.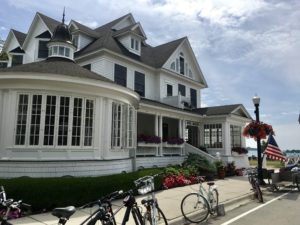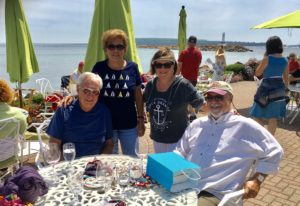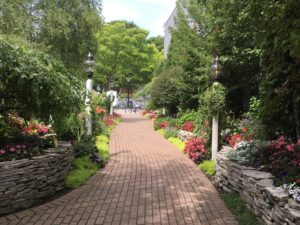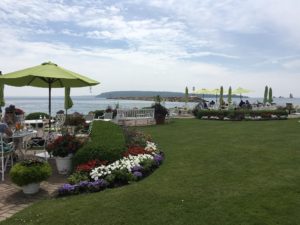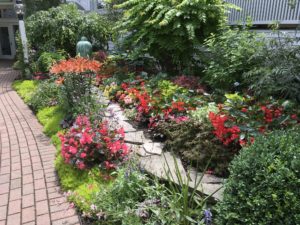 And Karen and Reba found refuge from the afternoon heat……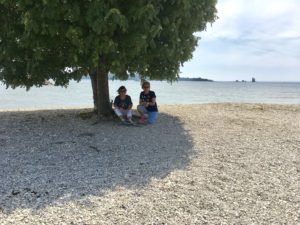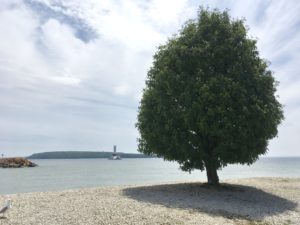 We were not able to dock at the marina due to Chicago Yacht Club's annual 333 mile sailboat race to Mackinac – all of the slips were booked.  Because of weather delays the sailboats were all behind schedule and the marina was empty.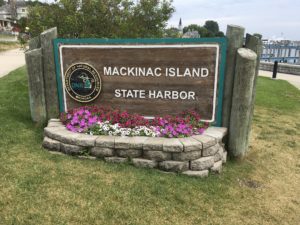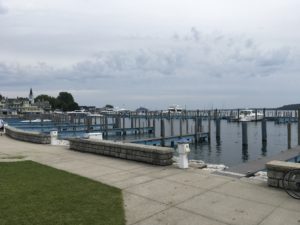 Since we did not bring a jacket to dine at the upscale GRAND HOTEL, it was time to bid adieu to the island and re-board the ferry for the short trip back to mainland.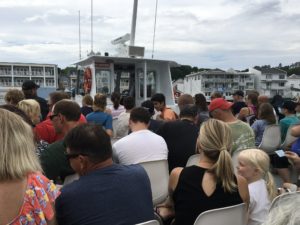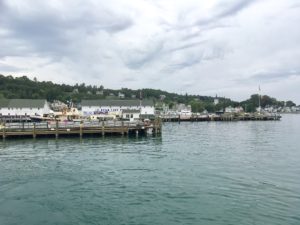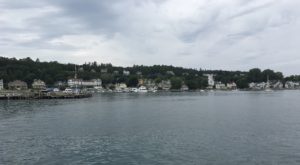 We had sandwiches on the boat, toasted our "Cara Mia" wine and were treated with a beautiful sunset over the harbor.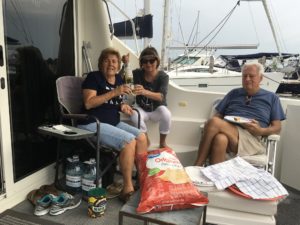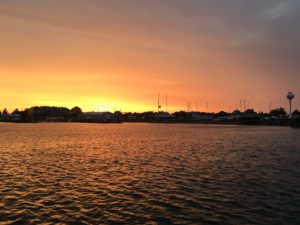 RANDOM STUFF:
The FBI…….
and Auburn's WAR EAGLE……