Today it will be Ottawa to Peoria on the Illinois River – and to The IVY Club (The Illinois Valley Yacht Club).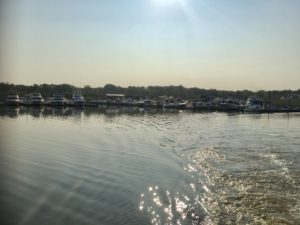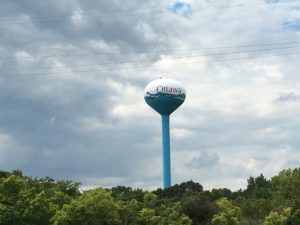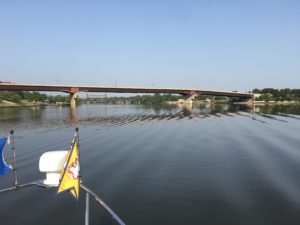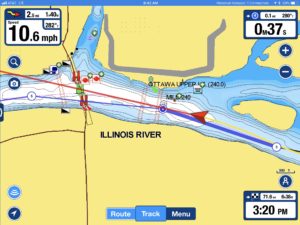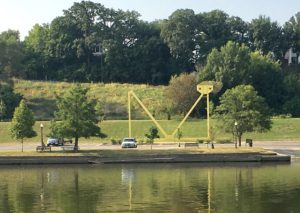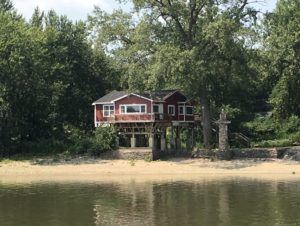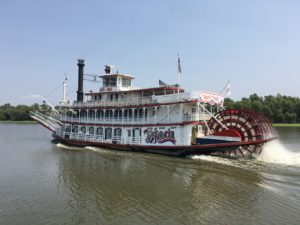 The river was abundant with white pelicans, ducks, geese and gulls.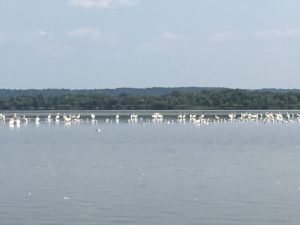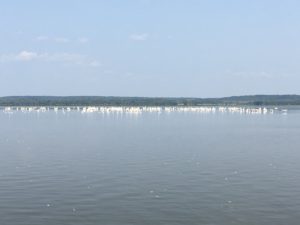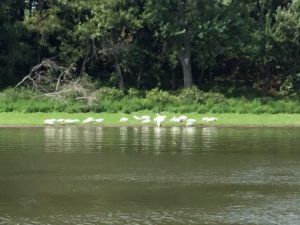 After our experience at Starved Rock Marina in 2016 (shallow and rustic), we decided to boat right on by it this time.  But we had to stop at Starved Rock Lock.  The lock master was kind enough to let us lock through and tie off to "River Eagle".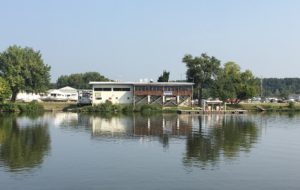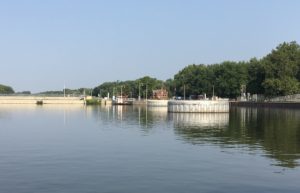 We were asked to tie off to a rusty old mooring cell and allow the tow to enter the lock first.  While waiting, an eagle swooped down in front of our boat to catch a fish and a blue heron was fishing on the shoreline.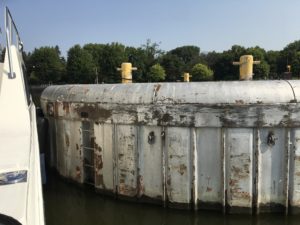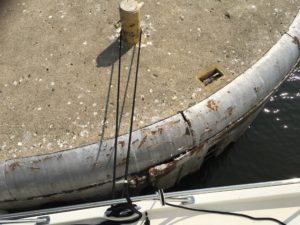 We were able to pull in to his port and tie off.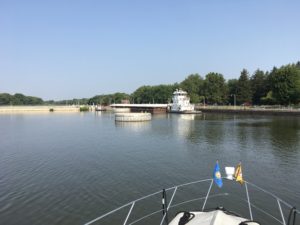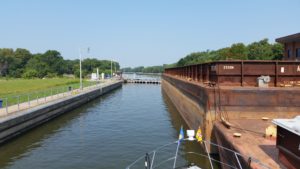 Santa was not happy about the close proximity to the barge and tow boat!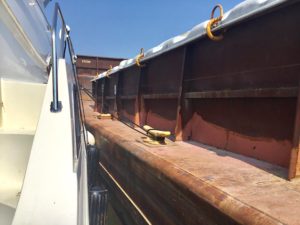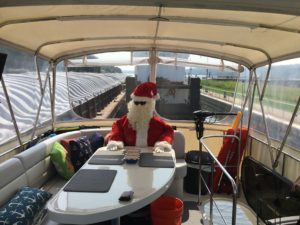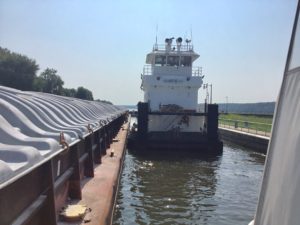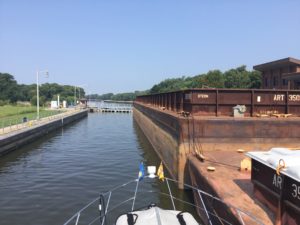 We pass many little towns and communities on the riverbanks.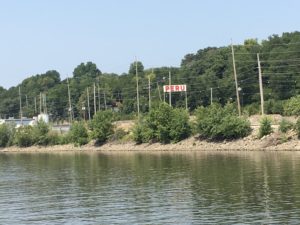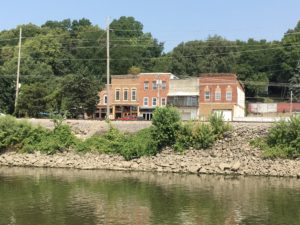 The flying Asian carp were very active, just as in our last journey through this part of the river.  Only this time a very large one jumped aboard – to his chagrin!  The commotion in the cockpit scared the bejeebers out of Karen and Ron!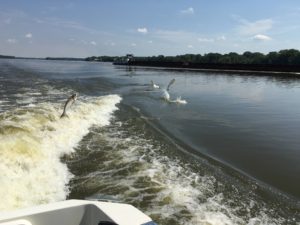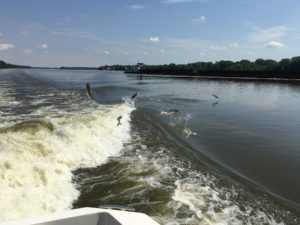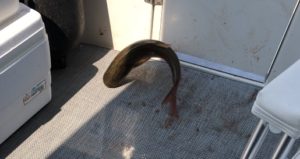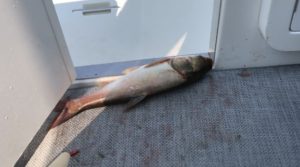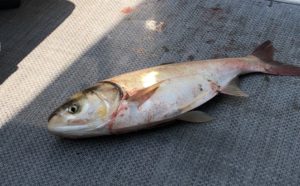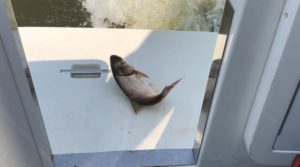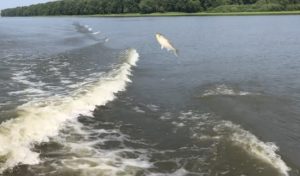 Dinner?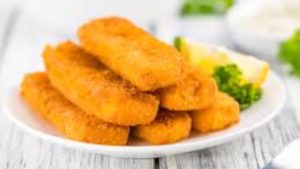 …..photo credit to brother, Ronnie!
There were four other looper boats at IVY, "Coconuts", "Miss Daisy", "Michigan Girl", and one we didn't get to meet.  Karen and Sandy got docktails started.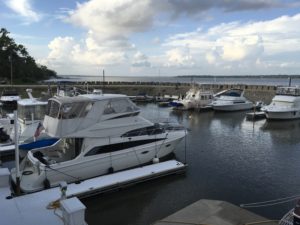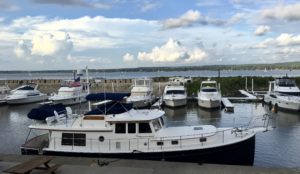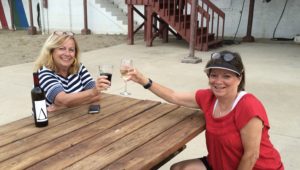 We joined Sandy and Bru for a scenic tour of Peoria Heights in their rental car.  We toured downtown and ran some errands.  Peoria is the international headquarters of Caterpillar which brings an upscale community to Grandview Drive on the  river.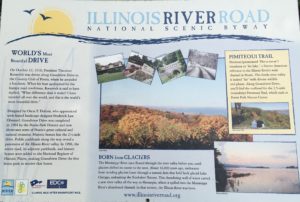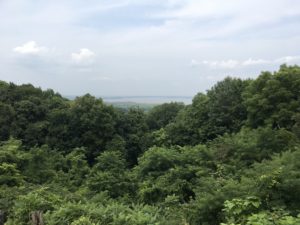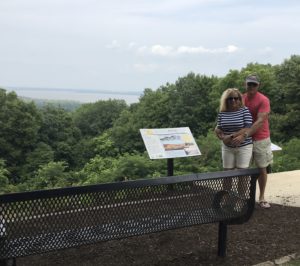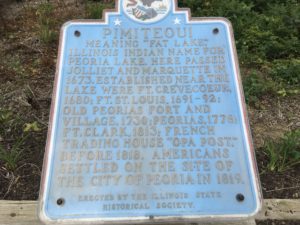 …and had dinner in a historic Presbyterian church – turned restaurant and micro-brewery – "Obed & Isaac's".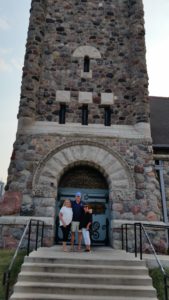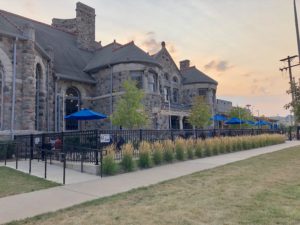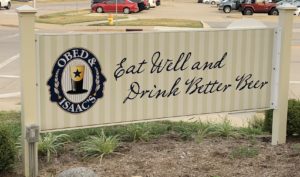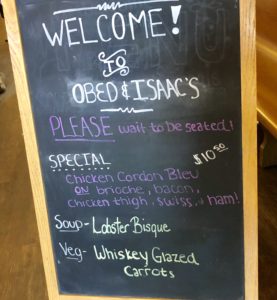 The interior architecture was majestic.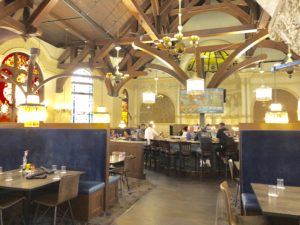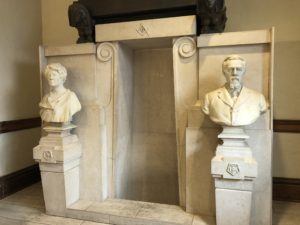 …..including the restrooms with grandiose marble archways and statues!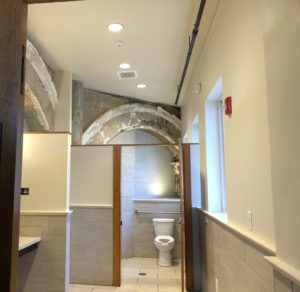 Back at home (The IVY Club), we enjoyed the all you can eat taco bar, the free candy jar in the bar, and our last dinner in the club.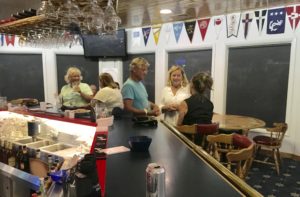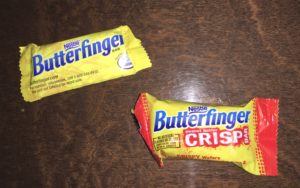 And Steve, the bartender, made us go-cups of Brandy Alexanders frozen with ice cream – for us to enjoy our next night "on anchor".  We had to hide them from Bru!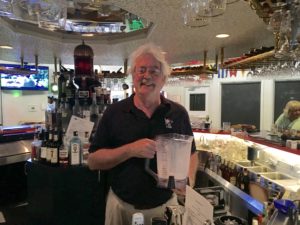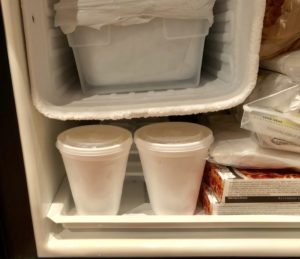 ….and the sun set over Peoria…..