We would celebrate yet another holiday on the boat, July 4th., America's Independence Day!  This would be mostly a travel day for us so Karen decided we needed to show some good ole' American pride (even though we were still in Canada) and decorate the boat!  Ron, thinking we might offend the Canadians, recommended against it.  Our American spirit did prompt some attention from the Canadians.  We were greeted at all seven locks with, "Happy July 4th!" and it made the long travel day much more pleasant.  There were two young couples out on their dock as we waited for one lock to open and they began singing The Star Spangled Banner (I was surprised they knew all of the words)!  And as we got closer they saw Santa and immediately switched to Christmas carols.  What a fun day on the water!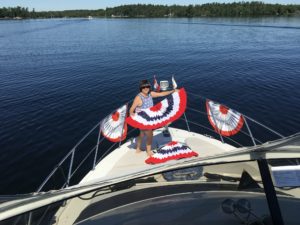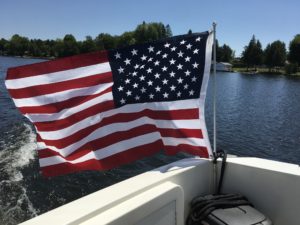 We are continually impressed with the clarity of the water……and always on guard for the rocks!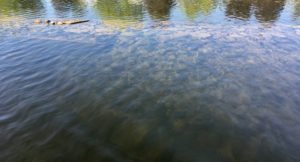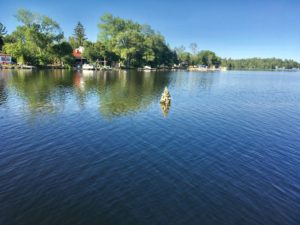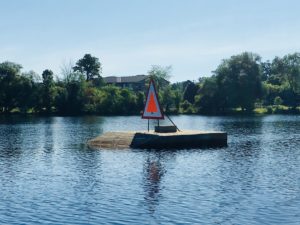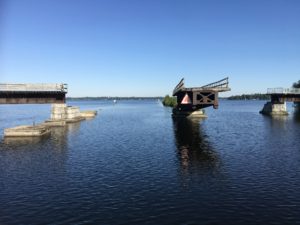 More fun on the water……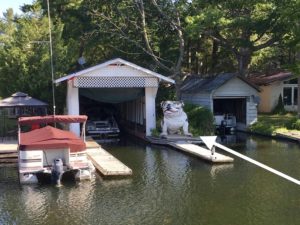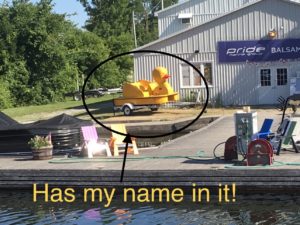 More cottages along the canal…….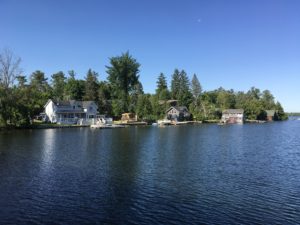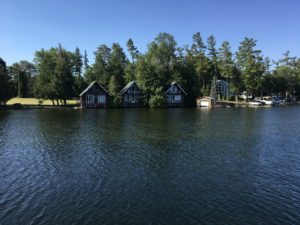 "Hole in the Wall Bridge"………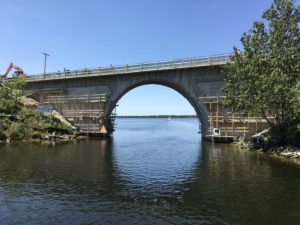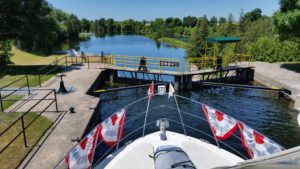 This part of the canal, constructed in the 1920's, is a very narrow, shallow canal connecting Balsam Lake with Simcoe Lake.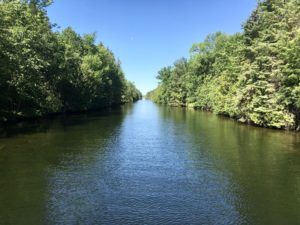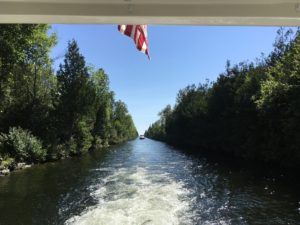 "SECURITY, SECURITY, SECURITY" (SAY-CURE-IT-TAY).  This is the International Safety Signal and is a message about some aspect of navigation………..Before entering the canal we had to send this signal over our VHF radio, also announcing our direction, size and boat name.  The canal is so narrow that, unless you are a small boat, you can't meet or pass another boat and you certainly can't turn around!  It was a harrowing experience!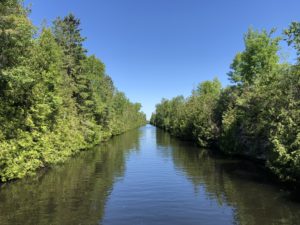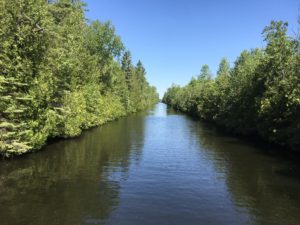 Our second "lift lock" seemed more precarious because we started at the top of the lock.  This is the highest point in the Trent Severn Canal and at this point we start going down in the locks.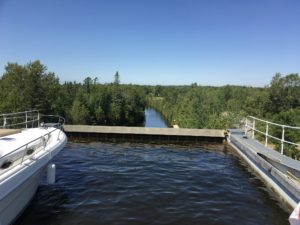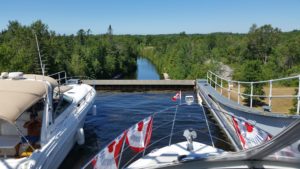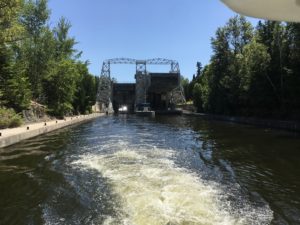 Seven locks today made for a long and tiring trip.  We appreciated the work of our lock attendants manually opening and closing the HUGE lock doors, that we might pass through their waterway.  After going six miles an hour for 30 miles, we were excited to reach Lake Simcoe and let the Volvo Penta 600's breathe (30 MPH).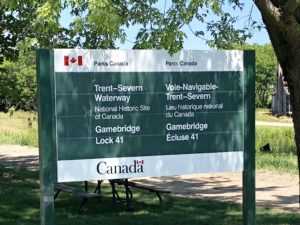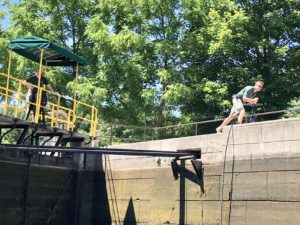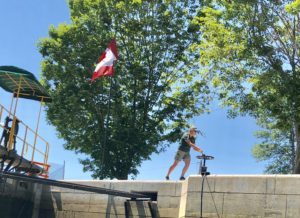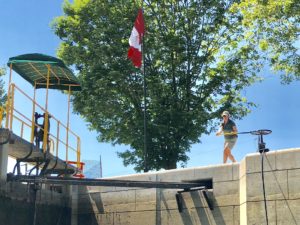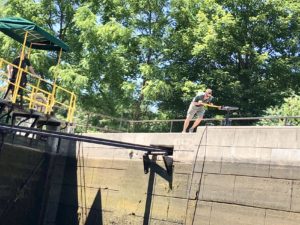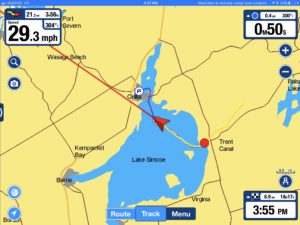 Orillia is just around the corner!