Along with the bridges, this was our scenery for the day – a heavy commercial and industrial waterway that moves a lot of product.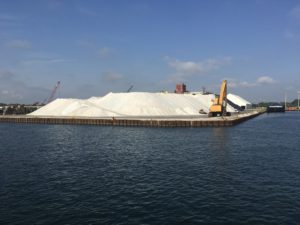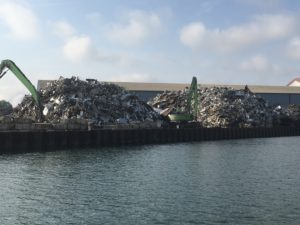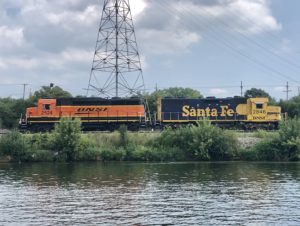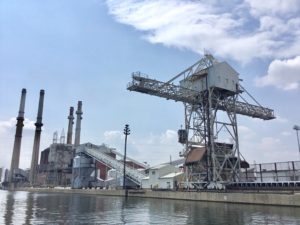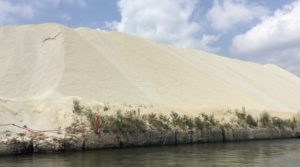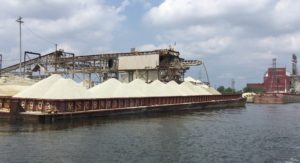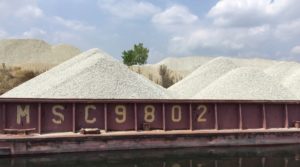 Here is an abandoned marina sporting sunken boats and the waterfall is a water filtering system called SEPAS (Sidestream Elevated Pool Aeration Station).  There are several of these along the canal.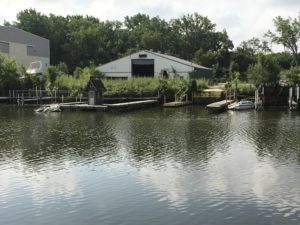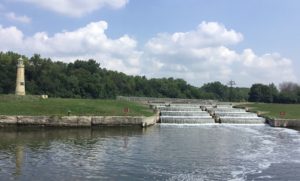 This barge seems to be lost?  I think we saw him in Houston…..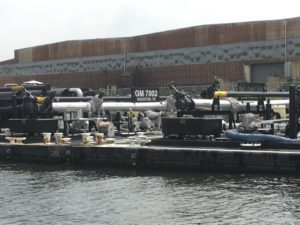 So – this area is supposed to stop all of the Asian Flying Carp from getting into the Great Lakes?  Hope it works!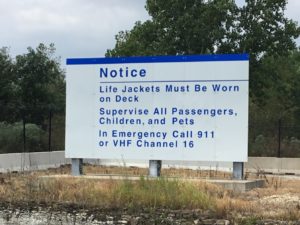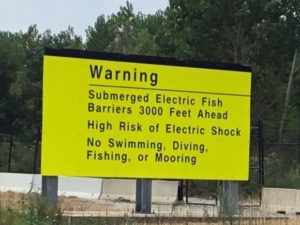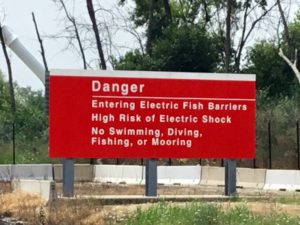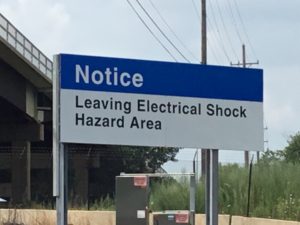 The locks on the Illinois waterway start out small and get deeper as we work our way down the river.  Our first lock, The Thomas O'Brien, was an easy (and appreciated) two-foot drop.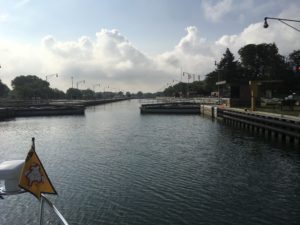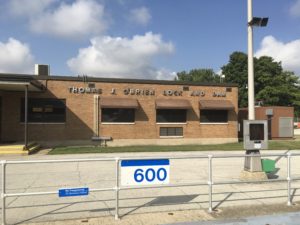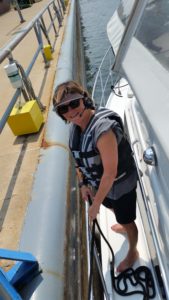 Our last lock of the day was the Brandon Street Lock, with its depth of 34 feet.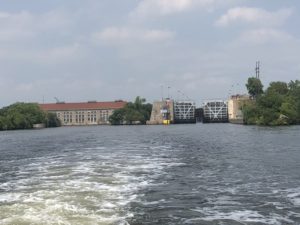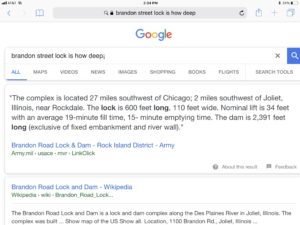 We had to wait an hour and a half for a barge to lock upstream through the Brandon Lock.  You can see our track as we treaded water waiting on clearance to enter the lock – sometimes we anchor, sometimes we float.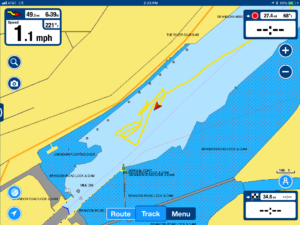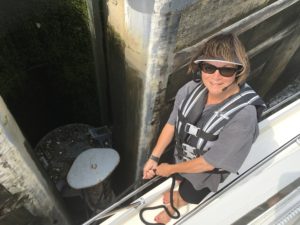 Always remember, these are wet and slimy walled locks.  Be prepared and wear gloves!  We keep our PFD's (personal flotation devises) readily available.  It is required in most locks to wear them.  We also keep our serrated knife ready in case we have to cut a line.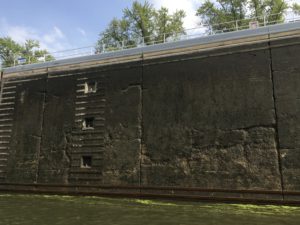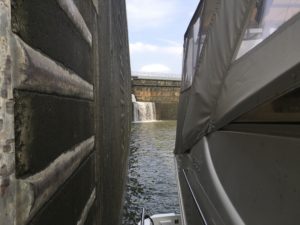 After a grueling day we arrived at Harborside Marina in Wilmington.  The river setting was a pleasant change from the industrial area we had just left.  The marina was surrounded by acres of blooming lily pads and the floating houses were unique on the river.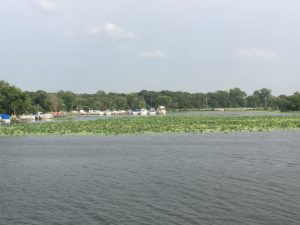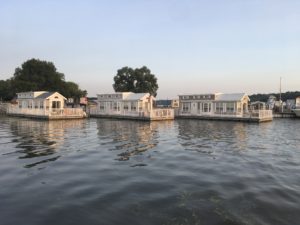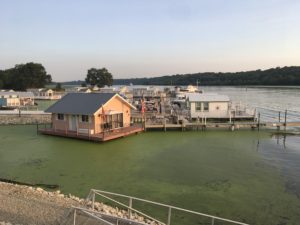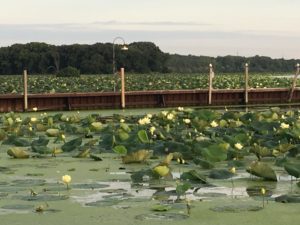 We had a gourmet dinner at "Big Fish"…..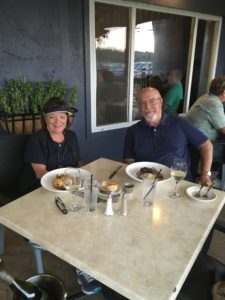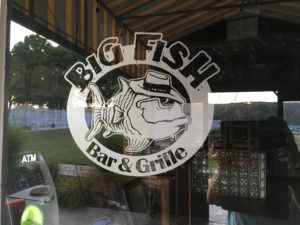 ….and walked around the marina properties….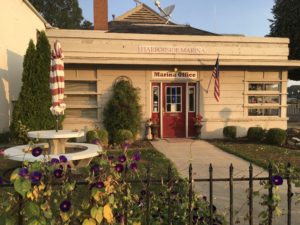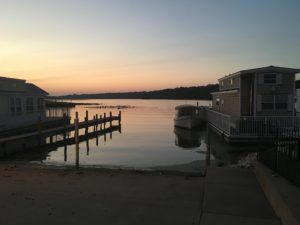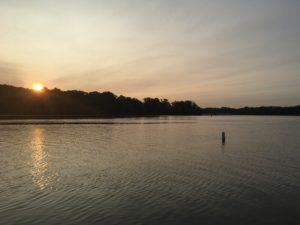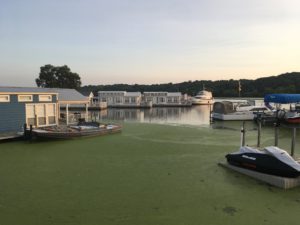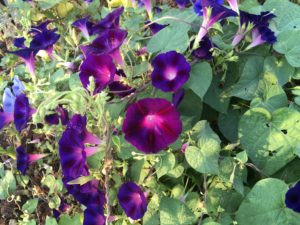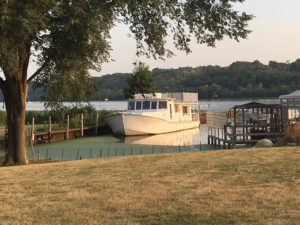 RANDOM STUFF: