We spent several easy days at Half Moon Bay with several other Loopers. This is a popular lay-over with easy access to the NYC rail service and Croton-on-Hudson is a neat little village.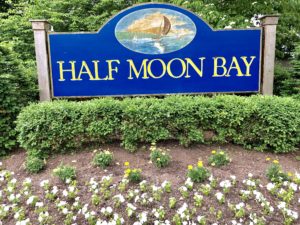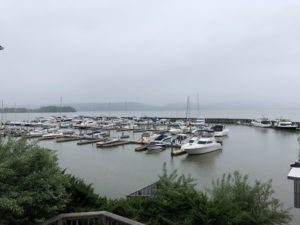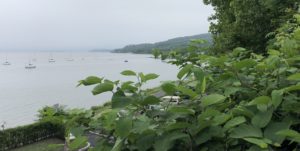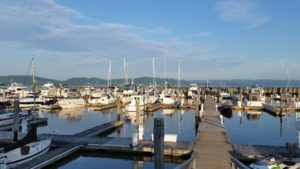 Despite a wooden structure sea wall, our boats rolled with the current and waves coming off the Hudson.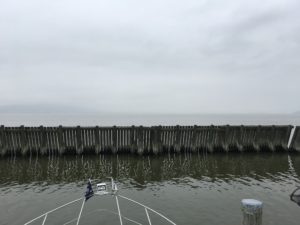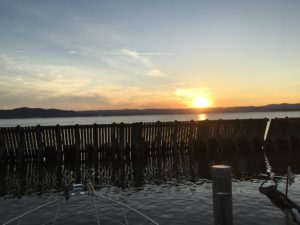 It was a short walk to the village for Ron to get his pizza.  Yes, they deliver but you gotta get your exercise somehow.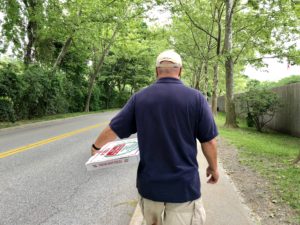 Did we mention it was a popular Looper stop?  Docktails were in order each afternoon and everyone brought snacks.  Diet is a dirty word on the loop.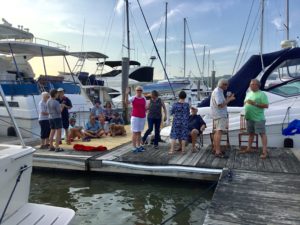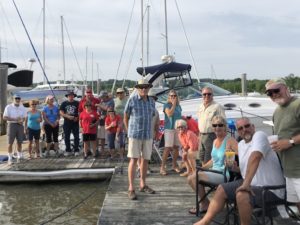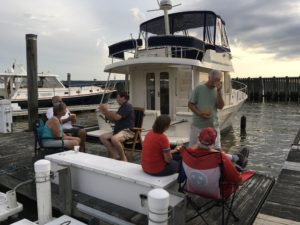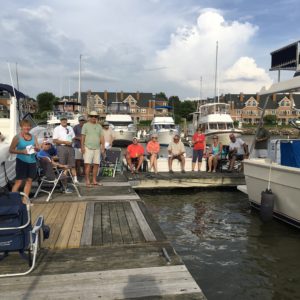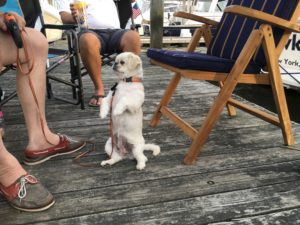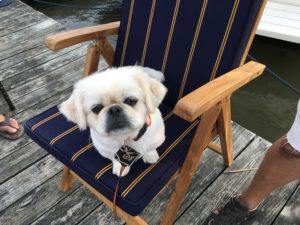 As it was the weekend, other local boaters were enjoying the water as well.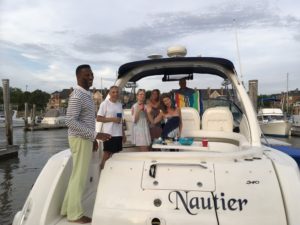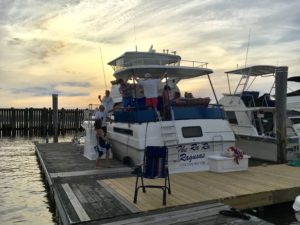 Rick and Chris rented a car to go to West Point and the CIA (Culinary Institute of America) and we joined them for a local grocery re-provisioning trip.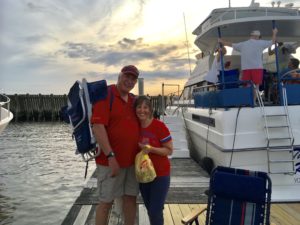 The weather improved during the week as did the sunsets.