Buzzing with golf carts rather than motorized vehicles, we joined in by getting our own.  Our marina offers golf carts to allow transient boaters to get around town – to play tourists.  We carted to breakfast at the Outlet Restaurant (on the inlet waterway).  Locals call it "The Inlet Outlet".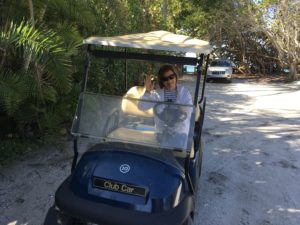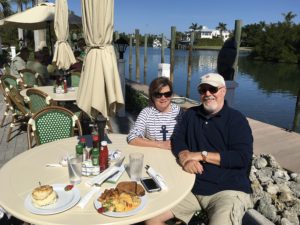 We finally feel like we are in Florida with the warmer weather!  We toured Gasparilla Island on our golf cart,  seeing historic lighthouses, beaches, quaint shops and little bars.  It was nice not to see high rise condos or hotels due to the strict architectural control.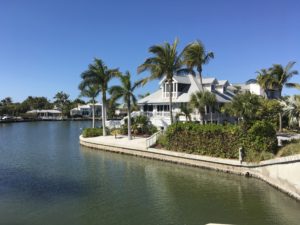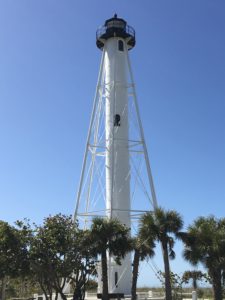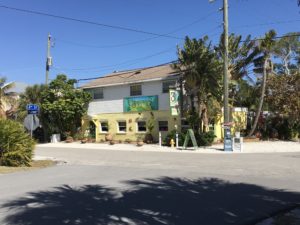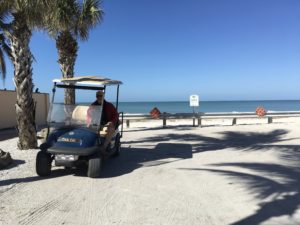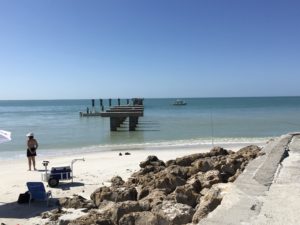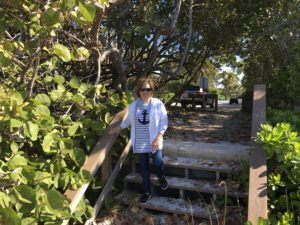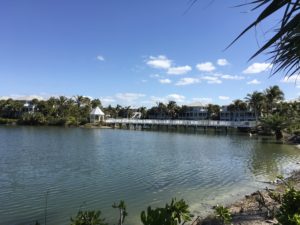 Some of the upscale private communities had some rather interesting street names………..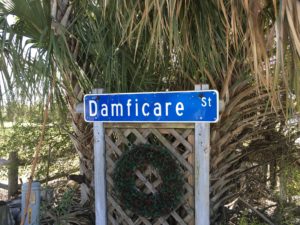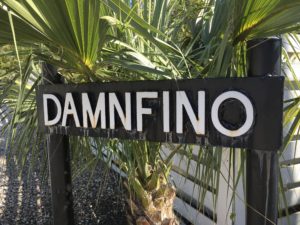 This evening the marina was setting up for a Grady White boat show.  These one-two and three engine center console boats can fly in the water!  They are great bay boats yet are large enough to go 80 miles offshore and they are virtually unsinkable.  They boast to be "The best all around, do everything, go anywhere boat ever built".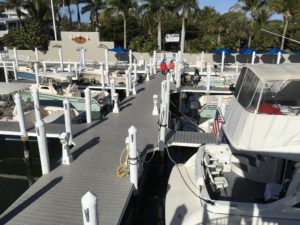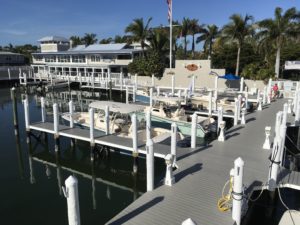 Ron was taking care of business while we watched the sun set over the Gulf and later we made a stop at the infamous PINK ELEPHANT, a favorite dining and watering hole for locals….