As we head north, not much has changed in size and scope…..big houses….big boats…..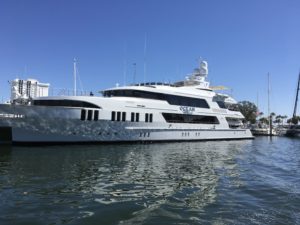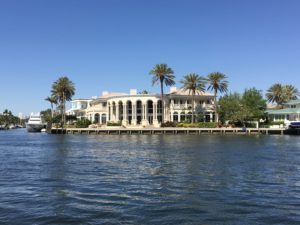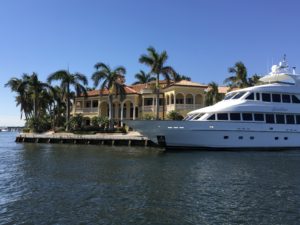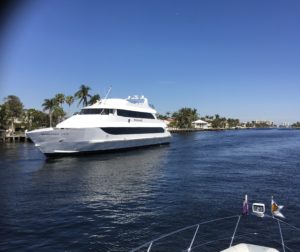 …moving up the Treasure Coast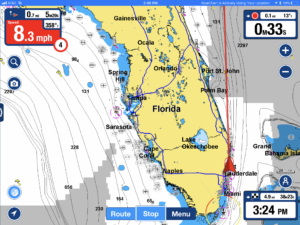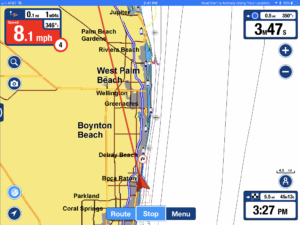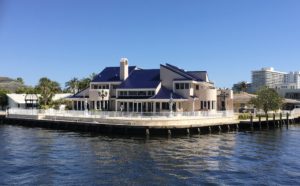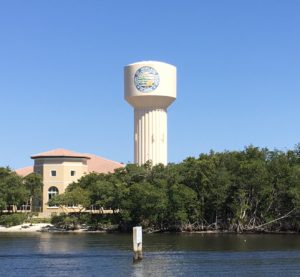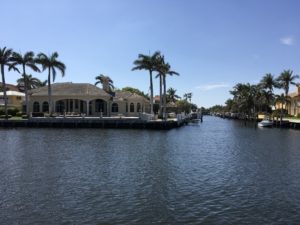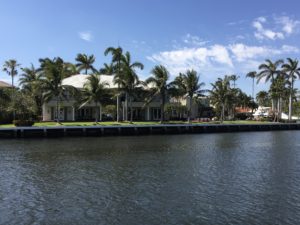 The AGLCA (America's Great Loop Cruisers' Association) provides an app that allows Loopers to register their point in their travels.  Below shows that there are approximately 50 Loopers that have registered their location in the Florida area.  Each red dot is a Looper boat, the little orange man near Palm Beach (if you can see him) is Kara Mia!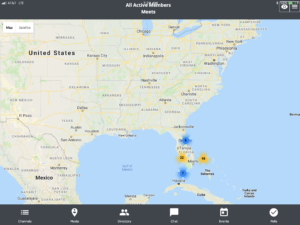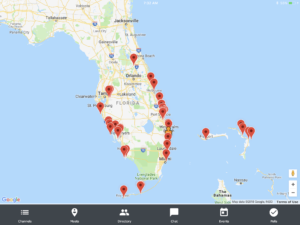 We arrived at Delray Harbor Marina to be greeted by our little gecko friend.  He hung out with us on the docks.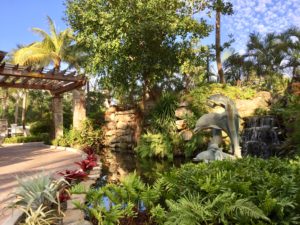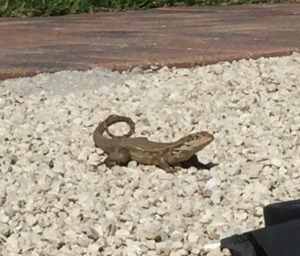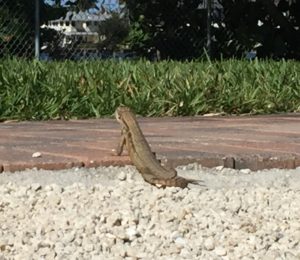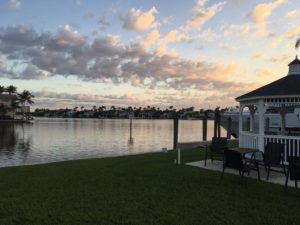 For dinner we walked to Duffy's Sports Bar where we were pleasantly surprised by an antique car show.  Ron drooled over the Earl Campbell jersey and the antique cars – Karen drooled over the bar-b-que ribs!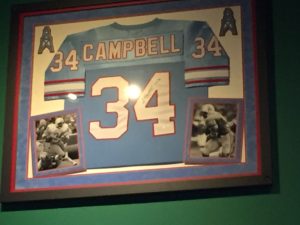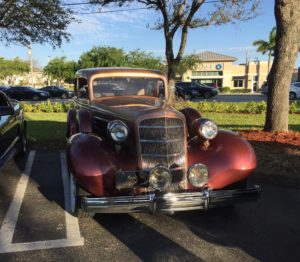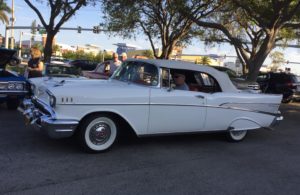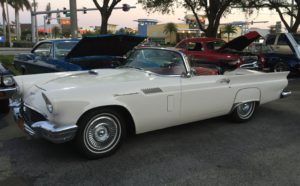 Next morning we arose to a beautiful sunrise but chilly weather, but still not as chilly as back home in Brentwood!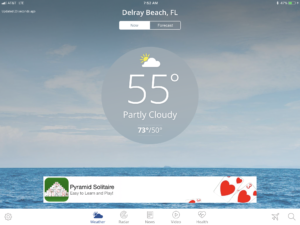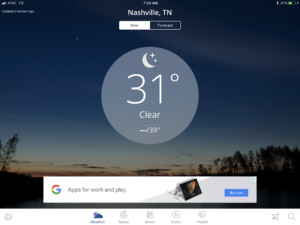 ….then we were off to Palm Beach where even the bridges were high-end architecture.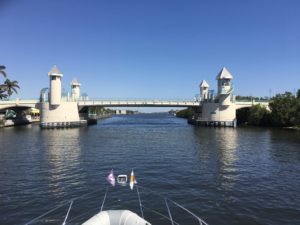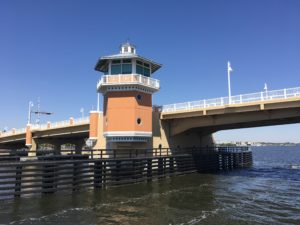 We have been impressed by the research centers and nature preserves along the waterway.  Here's an example of one of the manatee research centers and parks to protect the manatee.  A large part of our travels requires minimum speed in order to protect manatee habitats.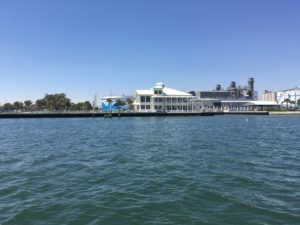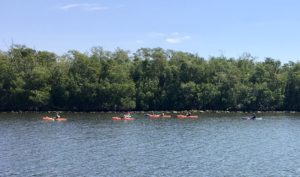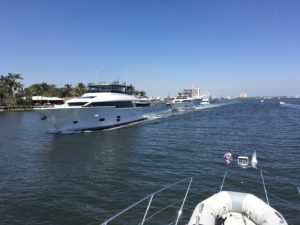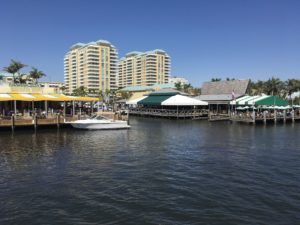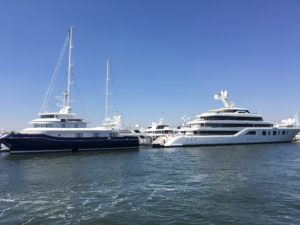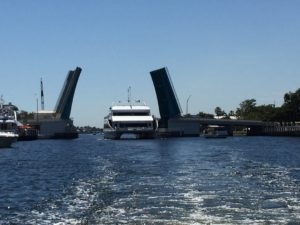 …..this one speaks for itself…….