With the morning sunrise at St. Pete Municipal Marina, we bid farewell to our friends and Brady the dog, on the sailboat Sustenance.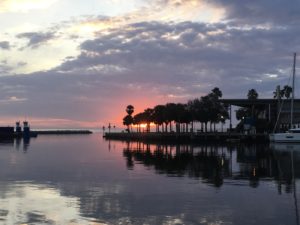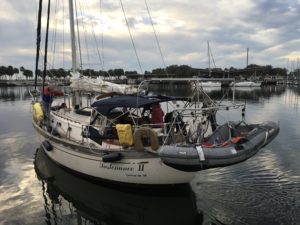 Again, we were greeted by friends from the Tampa Bay area (on the back of the boat, left to right – John and Jill, Karen, Ronnie B, Ronny A, and Colby).  Colby is Ronnie B's son who lives in St. Pete and teaches and coaches a winning soccer team at a local high school.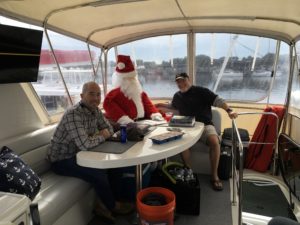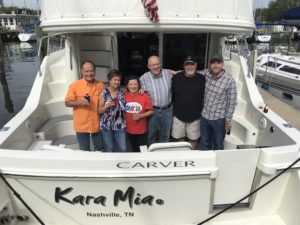 After lunch at Fresco's, Karen and Jill were inspired to create a new cocktail – appropriately named "The Kara Kocktail".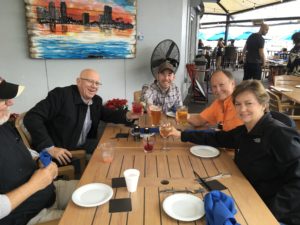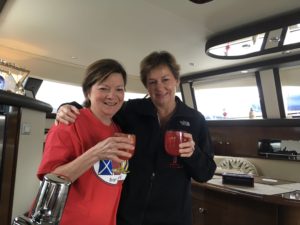 As our favorite pass-time, we visited and walked the docks.  We still enjoy looking at boats and just being on the water.  We were impressed with the downtown skyline of St. Petersburg adjacent to our marina.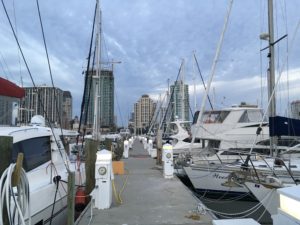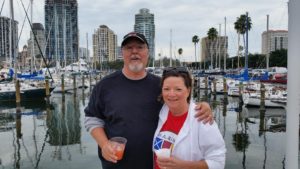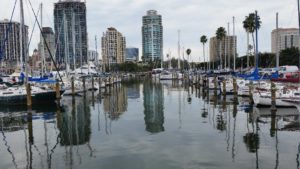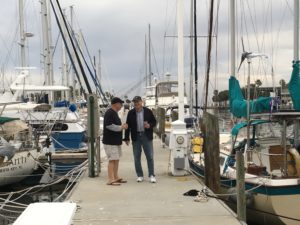 On Sunday, John and Jill boarded a cruise ship in Tampa with their daughter "and Chris" and headed to the Caribbean.  From our boat in the harbor, we had fun watching their cruise ship ease through Tampa Bay and head to Key West.  It was fun waving to them and them to us (they are right in the middle on the top deck).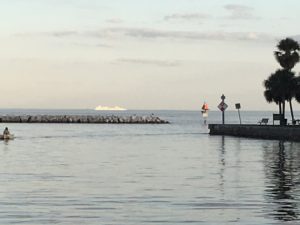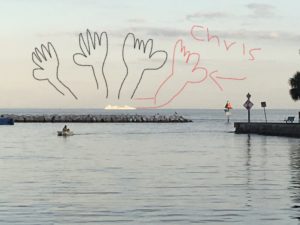 As the night fell, we saw the city lights reflecting in the water of the harbor…..
…………………………….changes to come in the morning………